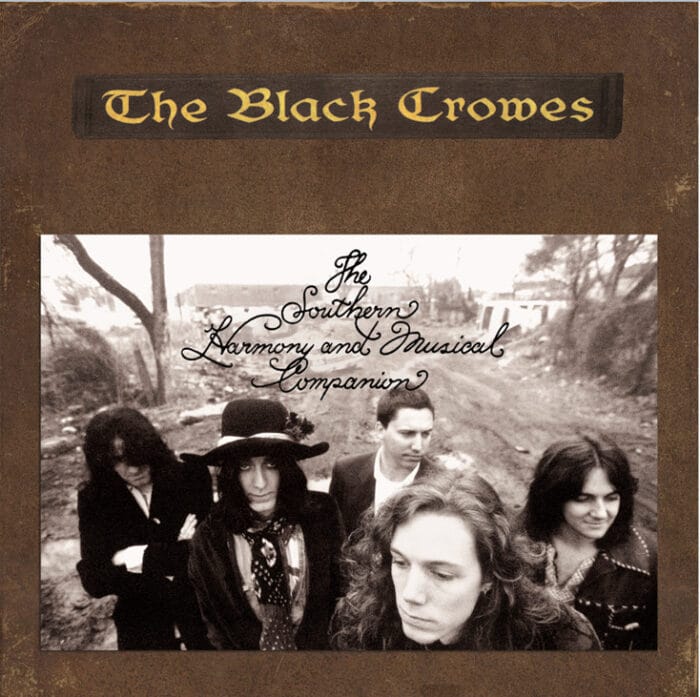 Iconic rock band The Black Crowes, have just revealed a treasure trove for their fans and music enthusiasts. Today, they unveiled an unreleased recording of the Memphis soul classic, "99 Pounds," originally performed by Ann Peebles and written by Don Bryant. The long-lost gem is one of 14 never-before-heard tracks that will be featured on their upcoming box set release of their second album, The Southern Harmony and Musical Companion, set to hit the shelves on Dec. 15, via American Recordings/UMe.
The soulful rendition of "99 Pounds" originally found its home on Memphis soul singer-songwriter Peebles' 1972 album, Straight From the Heart. The Black Crowes' take on this revered track adds a gritty classic rock-and-roll twist to the Southern soul ballad.
The band's founding members, Chris and Rich Robinson, joined forces with producer George Drakoulias to delve into the archives of The Southern Harmony and Musical Companion. The album skyrocketed to number one on the US Billboard album chart upon its initial release in 1992 and delivered some of the band's most celebrated hits, such as "Remedy," "Sting Me," and "Thorn in My Pride." The beloved tracks collectively spent 21 weeks at the no. 1 spot on the Billboard Main Stream Rock Airplay chart.
What makes this box set release even more remarkable is the inclusion of live studio recordings that have remained unheard until now. Captured during the recording sessions for the LP in early 1992, the band unleashed their skill on the Southern Tracks Studio floor in Atlanta, Ga., on Jan. 4, 1994. Another highlight of the super deluxe edition is Southern Harmony Live, which features the entire album performed live in Houston, on Feb. 6, 1993.
Pre-orders for The Southern Harmony and Musical Companion box set are available here.
Listen to "99 Pounds" and see the full tracklist below.
THE SOUTHERN HARMONY AND MUSICAL COMPANION TRACK LIST:  
4-LP SET 
LP1- The Southern Harmony & Musical Companion   
Sting Me (Side A)  
Remedy (Side A)  
Thorn In My Pride (Side A)  
Bad Luck Blue Eyes Goodbye (Side A)  
Sometimes Salvation (Side A)  
Hotel Illness (Side B)  
Black Moon Creeping (Side B) 
No Speak No Slave (Side B) 
My Morning Song (Side B)  
Time Will Tell (Side B) 
LP2- More Companions: Unreleased, Outtakes and B-Sides  
99 Pounds (Side C)  
Miserable (Side C)  
Rainy Day Women No 12 & 35 (Side C)  
Boomer's Story (Side C)  
Darling of The Underground Press (Side C)  
Sting Me (Slow) (Side D)  
Bad Luck Blue Eyes, Goodbye (Side D)  
Sometimes Salvation (Side D)  
Black Moon Creeping (Side D)  
LP3- Southern Harmony Live: February 6, 1993 (Houston, TX)  
No Speak No Slave (Side A)  
Sting Me (Side A) 
My Morning Song (Side A)  
Jam (Side B) 
Thorn in My Pride (Side B)  
LP4- Southern Harmony Live: February 6, 1993 (Houston, TX)  
Bad Luck Blue Eyes Goodbye (Side C)  
Black Moon Creeping (Side C)  
Hotel Illness (Side C) 
Sometimes Salvation (Side D) 
Remedy (Side D)