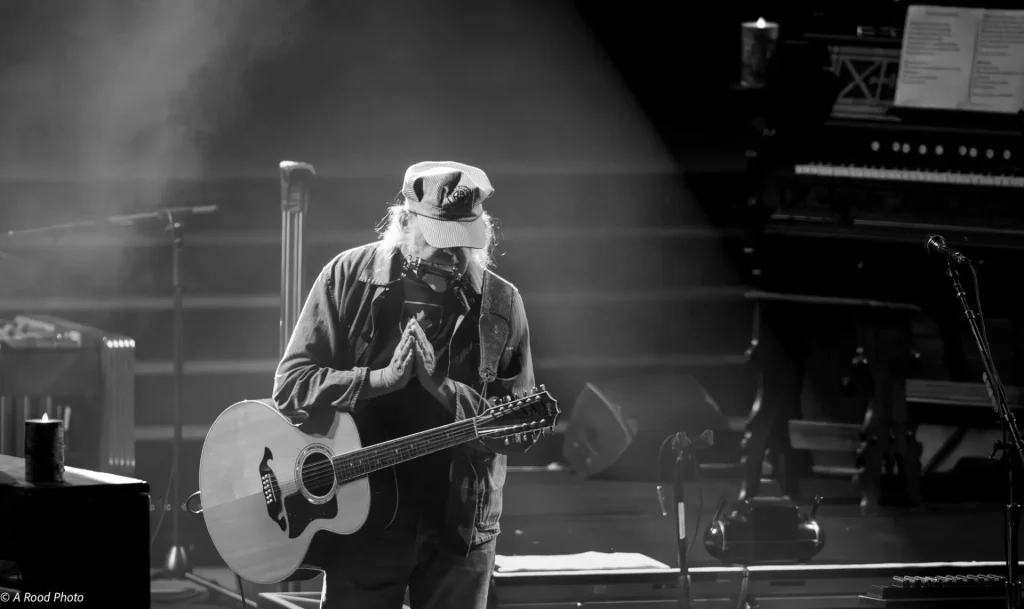 Listen: Neil Young Announces Solo Acoustic Album 'Before and After' Shares Part One
Hana Gustafson on October 20, 2023
Photo Credit: Stevo Rood
Today, Neil Young announced the impending release of Before and After on Dec. 8 via Reprise Records. The set presents an uninterrupted 48-minute run-through of some of the musician's most eclectic (already-released) material, delivered in a solo acoustic style over 13 tracks. The array of originals pulls from the artist's time with Buffalo Springfield and his expansive 55-year solo career. 
Before and After lets listeners immerse themselves in select Young favorites from his playbook. The set functions like a trip through his musical history, with a solo acoustic flair that strips the initial presentation to its current state of refined intimacy. "The feeling is captured, not in pieces, but as a whole piece — designed to be listened to that way. This music presentation defies shuffling, digital organization, separation. Only for listening. That says it all," revealed Young via press release. 
The forthcoming collection ranged from one of Young's earliest Buffalo Springfield appearances, "Burned," off their 1966 self-titled set, to recent work, with "Don't Gorget Love," off 2021's Barn LP. Also included is the previously unreleased song "If You Got Love." Also appearing on the tracking list are beloved fan favorites like "On The Way Home,"  "Mr Soul," "Comes a Time," and more. As a preview of what's to come, Young shared Part 1 of Before and After, consisting of three tracks presented as one thought-out movement like "Ocean" off 1995's Mirror Ball, the 1974-scribed "Homefires" and "Burned," from the artist's Buffalo Springfield days.
The set will be available in four formats: Vinyl LP, clear vinyl LP (Limited Edition available only from Indie outlets and Young's Greedy Hand online store), Blu-Ray disc featuring Atmos mix, Binaural mix, and Hi-Res 96/24 stereo, as well as Compact Disc. As always, Hi-Res digital audio is available at the Xstream download store through Neil Young Archives.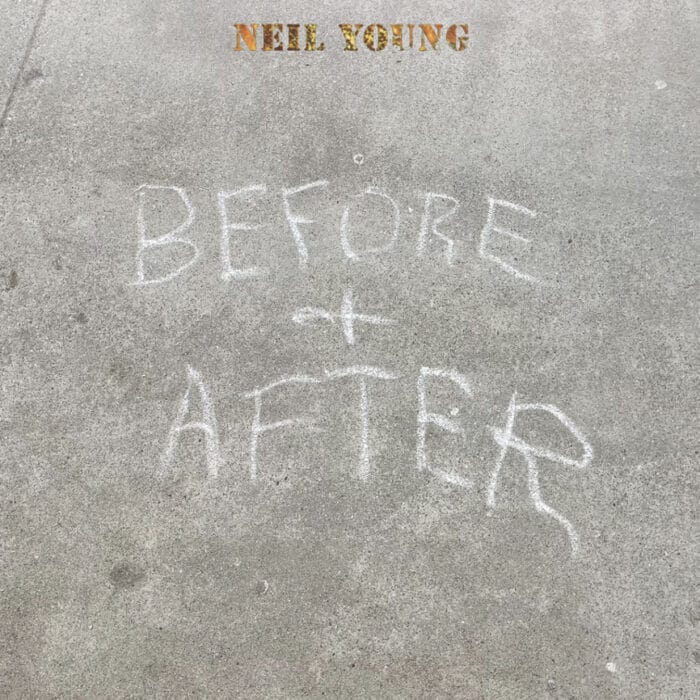 Before and After Tracking List: 
I'm The Ocean
Homefires
Burned
On The Way Home
If You Got Love
A Dream That Can Last
Birds
My Heart
When I Hold You In My Arms
Mother Earth
Mr Soul
Comes A Time
Don't Forget Love