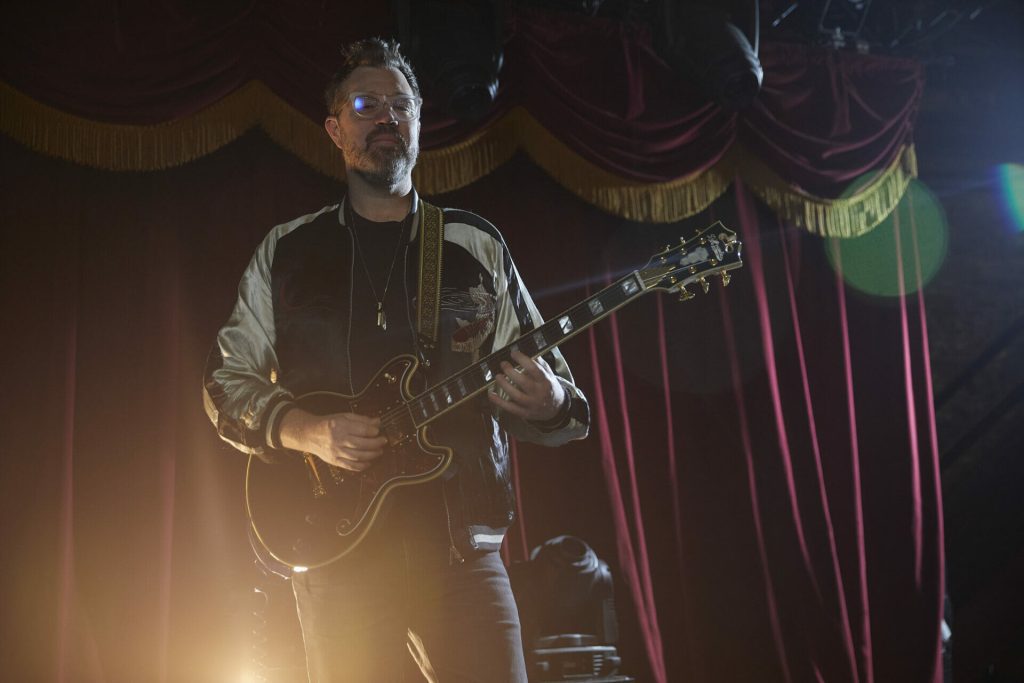 Song Premiere: Eric Krasno Delivers Funk-Fueled "Be Your Man," Featuring Otis McDonald
Hana Gustafson on September 21, 2023
Photo Credit: D'Angelico
Eric Krasno has debuted his newest single, "Be Your Man." The funk-leaning offering is a collaboration with Otis McDonald and is set for official release on September 22 via Krasno's Feel Music Group label. Along with the audio drop, Krasno has exclusively shared the visual equalizer, showcasing the lyrical arrangement of the track with Relix.  
"Be Your Man" was first recorded by Aaron Neville for his 2016 Apache album which Krasno produced. Krasno co-wrote today's single, which has been reimagined from its original arrangement. While that version featured a big band sound including horns, keys, and a quicker pace, this one is a funk-fueled take on the tune. The musical cross-over frames Neville and Krasno's bond, having recently earned a GRAMMY Award for "Stompin' Ground," which appears on the Take Me To The River: New Orleans soundtrack.
Krasno shared his thoughts on today's release with Relix, saying, "'Be Your Man' was originally written by Dave Gutter and myself for Aaron Neville's album. I sang on the original demo and always loved singing that song. I performed it live a few times with my band and eventually, I sent a basic stripped-down version to Otis McDonald."
"Otis decided to work up a new arrangement and I LOVED it. I added my vocals and guitars and the rest is history. The one and only Nigel Hall also added some background vocals to the mix. The lyrics describe a man who will do anything for his woman and would stand by her at all costs," explains Krasno, breaking down the context of the song and the addition of Hall, Lettuce's vocalist and keyboard player.
Krasno and McDonald's collective effort on "Be Your Man" is not the first time the pair have joined forces in the name of music and creativity intent. The musicians first started writing together on the King Canyon project, a seven-track assemblage that dropped on January 13, 2023. 
Pre-save "Be Your Man." Watch the visual companion piece below.