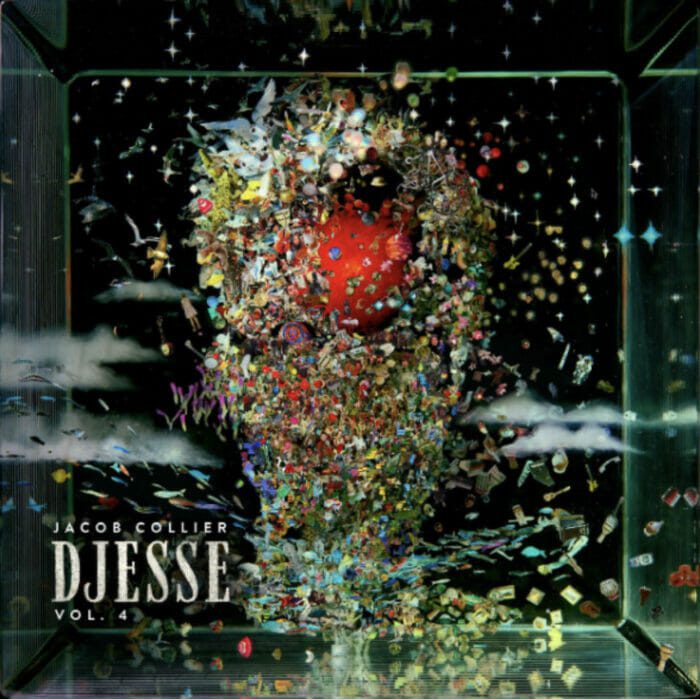 Jacob Collier has detailed the grand finale of his groundbreaking Djesse series with the announcement of Djesse Vol. 4. The album, which follows in the footsteps of three Grammy-winning predecessors, is scheduled to hit the airwaves on Feb. 29, 2024, through Hajanga / Decca / Interscope.
Collier's journey into the realm of Djesse began five years ago when he embarked on an ambitious quest to create a massive musical masterpiece in 2018. What started as a single album soon became a four-part musical odyssey that pushed genre boundaries and garnered critical acclaim. The series has since earned Collier three Grammy Awards and six nominations, including an Album of the Year nomination for Vol. 3 in 2020.
Collier shared the first flavors of Djesse Vol. 4 in the form of the album's debut single, "Little Blue," featuring Brandi Carlile. The track showcases Collier's distinct harmonies, overlaid with Carlilie's euphonious tone. Speaking about the collaboration, Carlile commented, "'Little Blue' is such a gorgeous song, and Jacob is a generational talent. I spend an embarrassing amount of time following him and studying his mind-bendingly beautiful music. Getting to climb inside of it and be a part of his creation is a wonderful twist of fate."
Crafted in Collier's London studio and various locations worldwide, Djesse Vol. 4 seems to be the most dramatic and thrilling installment yet. Each volume of Djesse–which is pronounced with a silent D (/ˈdʒɛsi/), perhaps a reference to Collier's own initials–represents a different phase of the day. This fourth volume takes listeners to the incandescent light of dawn, capturing a spectrum of emotions in a joyous moment of awakening.
The album showcases Collier's ability to transcend musical boundaries, blending sweeping orchestral arrangements with intimate folk songwriting and fusions of R&B, rap, and pop. Famously, throughout the creation of Djesse, Collier transformed his concert audiences into sprawling, improvised choirs, conducting crowds at venues ranging from rock clubs to Lincoln Center, Bonnaroo, and Glastonbury. Over 150,000 voices from these audiences are featured as the foundation of songs on Djesse Vol. 4, including the lead single "Little Blue."
The project is comprised of 37 songs across the entire Djesse series, with collaborations with nearly 25 featured artists, gospel choirs, orchestras, and more. The roster of special guests includes Ty Dolla $ign, T-Pain, Jessie Reyez, Daniel Caesar, Kimbra, Chris Thile, Rapsody, Tori Kelly, JoJo, Lianne La Havas, Oumou Sangare, Laura Mvula, Steve Vai, gnawa master Hamid Kasri, and Take 6.
Collier reflected on the journey, saying, "Five years ago, in the wake of a musical journey that had begun in solitude, I set out on an epic adventure with a big dream – a collaborative quadruple album, and by way of that – to learn music, and life, from the greatest teachers of all – my heroes." He continued, "In many ways, Djesse Vol. 4 is an album that's taken me 30 years to make. It is, to me, a celebration of humankind – the way that I see it and hear it, built with musicians from every corner of the world."
Alongside the album announcement, Collier released the cover art for the project which was created by Brooklyn artist Dustin Yellin. The artwork, characterized by thousands of tiny images and drawings interpreting themes from previous album covers, represents the idea that "one is made of many, and many come together as one." Yellin expressed his excitement, stating, "Collaborating with Jacob has been an electrifying journey into the boundless realms of his musical landscape. His kaleidoscopic harmonies, sonic complexities, and intricate layers provided the perfect backdrop for my visual hallucinations. I am honored and excited to share our fusion of visual and auditory magic with the world."
Listen to "Little Blue" below.