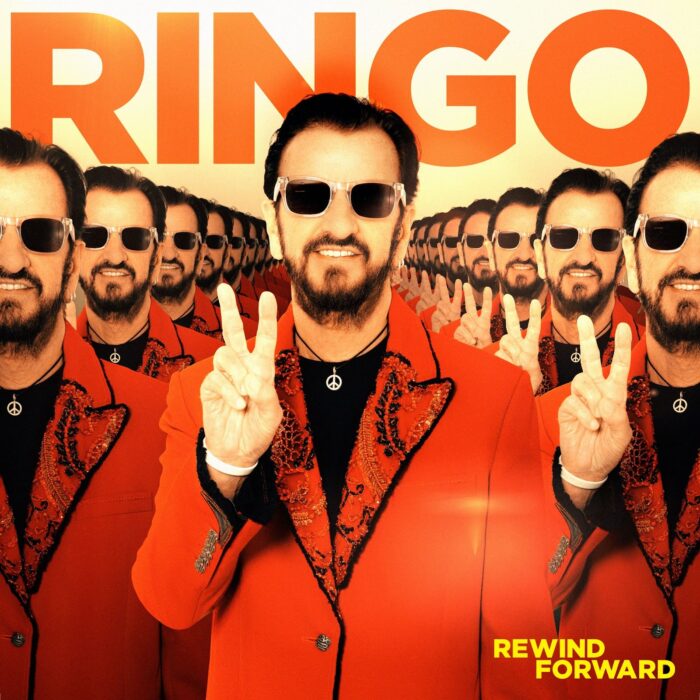 Photo Credit: Scott Robert Ritchie
Today, Ringo Starr announced details surrounding the release of his fourth EP, Rewind Forward, due out on October 13, 2023. The original backbeat of The Beatles also shared that this Friday, August 25, he will preview the impending set by sharing the title track.
"Rewind Forward was something I said out of the blue – it's just one of those lines like a Hard Day's Night. It just came to me. But it doesn't really make sense," Starr offered via press release. "I was trying to explain it to myself and the best I can tell you about what it means is: sometimes when you want to go forward you have to go back first." 
Apart from the title track, the new EP boasts collaborations with old and new friends, including longtime All Starr, Steve Lukather, and his Toto bandmate Joe Williams who wrote the opening track "Shadows on the Wall." Heartbreaker's Benmont Tench and Mike Campbell scribed "Miss Jean" and enlisted the help of Ian Hunter, a former All Starr. 
The final track, "Feeling the Sunlight," was written by a fellow member of The Fab Four, Paul McCartney, and rounds out the tracking list. In addition to the aforementioned guests, Rewind Forward also sees contributions from Joe Walsh, Steve Dudas, Lance Morrison, Matt Bissonnette, Torrance Klein, Weston Wilson, Kip Lennon and Marky Lenn.
Before the release of the EP, Starr, and his band will set off on a fall tour, which commences on September 17 at Toyota Arena in Ontario, Calif. The band will traverse the Midwest and Southeast before ending on October 13 in Thackerville, Okla. To learn more about the upcoming tour, visit ringostarr.com. 
Pre-order Starr's lead single, "Rewind Forward," now.
Rewind Forward:
1. Shadows On The Wall
2. Feeling The Sunlight
3. Rewind Forward
4. Miss Jean