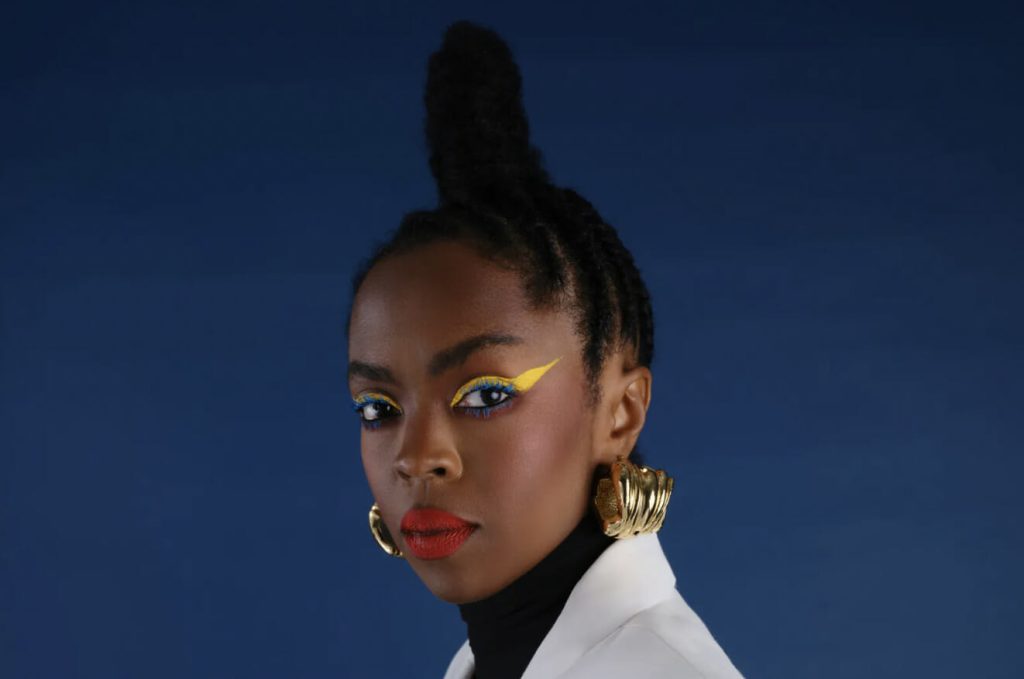 Photo by Mark Elzey
Today (Aug. 22), Ms. Lauryn Hill unveiled her upcoming international tour, featuring an extraordinary reunion of the Fugees. The tour, commemorating the 25-year milestone of her groundbreaking album Miseducation of Lauryn Hill, marks her first worldwide expedition since the 2020 Ms. Lauryn Hill Live in Concert journey.
Scheduled to kick off at Minneapolis' Mystic Lake on Sept. 8, the Miseducation of Lauryn Hill 25th Anniversary Tour will culminate at Seattle's Climate Pledge Arena on Nov. 9 after 17 shows around the globe.
Hill reflected on the resonance of her work, written a quarter century ago, stating, "I wrote love songs and protest songs — (still love songs) about the subjects and interests that inspired and moved me. I was confident that what inspired me would resonate with an audience that had been led to believe that songs of that kind could only live in the past."
She went on to add, "I loved music, I loved people, I truly felt grateful to God for my life, and genuinely blessed to have a platform where I could share wisdom and perspective through music. I felt a charge to challenge the idea that certain kinds of expression and/or certain kinds of people didn't belong in certain places. I loved showing what could work or happen provided there was imagination, creativity and LOVE leading the way."
The Australian leg of the tour, taking place on Oct. 3 and 5, will feature Grammy-winning reggae sensation Koffee as the opening act. Meanwhile, the illustrious Fugees, including Wyclef Jean and Pras, will return to co-headline all U.S. and Canadian shows. The announcement regarding his participation did not address Pras' recent legal proceedings.
The Miseducation of Lauryn Hill was released on Aug. 25, 1998, and was her inaugural solo offering – capturing the top spot on the Billboard 200 chart. Upon its release, Hill became the first solo female rapper to debut at No. 1, lush with hits including "Doo Wop (That Thing)," "Ex-Factor," and "Everything Is Everything" – earning Hill five Grammys in a single night.
Since its release, the project has continued to accumulate accolades, including an RIAA Diamond certification and finding a place in the Library of Congress in 2015. In the past few years, Hill's influence and presence have remained undeniable, demonstrated recently by her appearances across the United States to celebrate her legacy, including a Pier 17 show in New York and her surprise participation at events like Hip-Hop 50 Live and the Roots Picnic festival.
See the full dates for the 25th Anniversary Miseducation of Lauryn Hill tour below.
Miseducation of Lauryn Hill 25th Anniversary Tour
Sept. 8 – Minneapolis, MN @ Mystic Lake
Sept. 23 – New York, NY @ Global Citizen Festival
Oct. 1 – Gold Coast, AUS @ Promiseland Festival
Oct. 3 – Melbourne, AUS @ Rod Laver Arena (with Koffee)
Oct. 5 – Sydney, AUS @ Kudos Banks Arena (with Koffee)
Oct. 7 – Auckland, NZ @ Eden Festival
Oct. 17 – Newark, NJ @ Prudential Center (with Fugees)
Oct. 19 – Brooklyn, NY @ Barclays (with Fugees)
Oct. 21 – Washington, DC @ Capital One Arena (with Fugees)
Oct. 23 – Philadelphia, PA @ Wells Fargo Arena (with Fugees)
Oct. 26 – Toronto, ON @ Scotia (with Fugees)
Oct. 28 – Chicago, IL @ United Center (with Fugees)
Oct. 30 – Fort Worth, TX @ Dickies Arena (with Fugees)
Nov. 2 – Denver, CO – Ball Arena (with Fugees)
Nov. 5 – Los Angeles, CA @ Kia Forum (with Fugees)
Nov. 7 Oakland, CA @ Oakland Arena (with Fugees)
Nov. 9 – Seattle, WA @ Climate Pledge Arena (with Fugees)