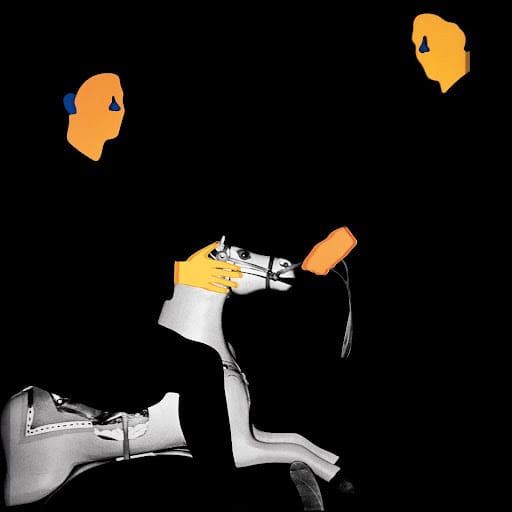 Photo by Jonah Freeman
Today, Oct. 31, MGMT, the iconic duo comprised of Andrew VanWyngarden and Ben Goldwasser, revealed the forthcoming release of their fifth studio album, Loss Of Life. The project serves as a follow-up to their 2018 LP Little Dark Age and will be released on Feb. 23 via n Mom + Pop Music.
"All joking aside (never!), we are very proud of this album and the fact that it was a relatively painless birth after a lengthy gestation period, and are happy to be releasing this baby into the world with Mom+Pop," MGMT wrote in a press release. "Musically speaking, we are running at around 20% adult contemporary and no more than this, please."
Loss Of Life is comprised of 10 tracks produced by MGMT and Patrick Wimberly (Beyoncé and Lil Yachty), as well as MGMT's long-time creative partner, Dave Fridmann (The Flaming Lips and Spoon). Fridmann's signature touch can be heard in the album's mixing, continuing a tradition that dates back to the group's previous four full-length releases. Notably, Loss Of Life features a collaboration with Christine and the Queens on the track "Dancing in Babylon," marking the first-ever feature on an MGMT album. Additional production was contributed by Daniel Lopatin (Oneohtrix Point Never), Brian Burton (Danger Mouse), and James Richardson.
"Mother Nature" seamlessly melds guitar and synth elements in a classic yet elevated MGMT fashion. According to the band, the song "outlines the archetypical MGMT mythology of one hero attempting to get the other hero to come on the journey that they 'must' go on. One part sounds like Oasis."
Accompanying the lead single is a visually stunning, animated music video for "Mother Nature." Directed by Jordan Fish, a long-time collaborator with MGMT since their breakout album Oracular Spectacular, the video tells the tale of two animal friends, Dog and Turtle, explore the city until they're captured by an evil pet collector whom they thwart. Fish shared, "I hope the story makes people happy and feel connected to family, friends, and the animal kingdom as well."
Pre-order Loss Of Life here.
Watch the video for "Mother Nature" below.
Loss Of Life tracklisting:
1. Loss Of Life (part 2)
2. Mother Nature
3. Dancing In Babylon (featuring Christine and the Queens)
4. People In The Streets
5. Bubblegum Dog
6. Nothing To Declare
7. Nothing Changes
8. Phradie's Song
9. I Wish I Was Joking  
10. Loss Of Life