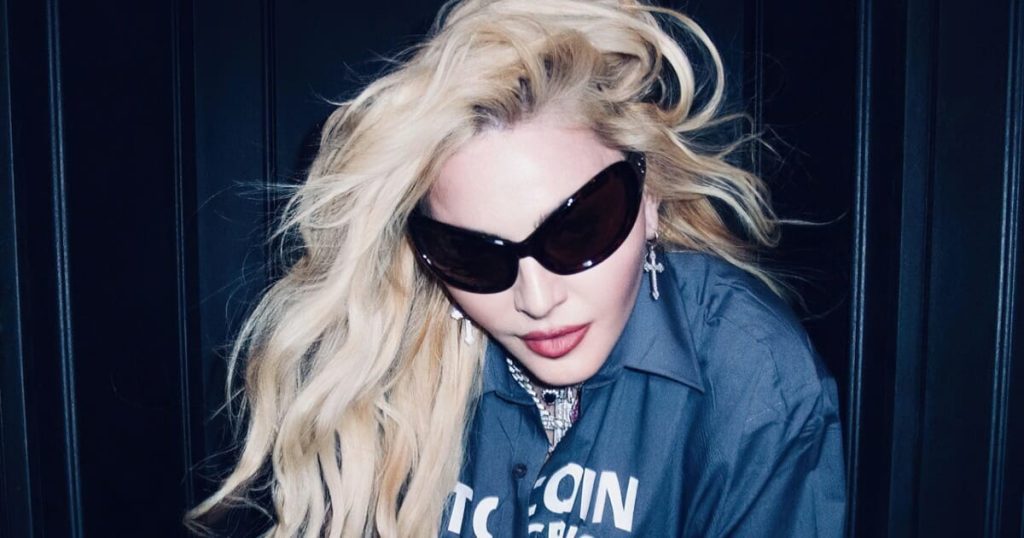 Photo Credit: Ricardo Gomes
In July, Madonna was forced to postpone her long-awaited Celebration Tour after being admitted to the ICU for a severe bacterial infection. The singer, known for her pop hits like "Material Girl," "La Isla Bonita," and more, has delivered a peek at what's to come on the road after her musical director, Stuart Price, unveiled details to BBC News. 
Included in the recent conversation was a series of statements and updates on the well-being of the artist and her tour advancements ahead of the deferred London start date: Saturday, October 14. Price described the impending live show as "a documentary through her vast career," which will showcase a selection of 40 cuts. 
"There are live musicians that perform at different parts of the show," Price said. "But what we realized is that the original recordings are our stars. Those things can't be replicated and can't be recreated, so we decided just to embrace that," continued Price, who also produced Madonna's 2005 LP, Confessions On A Dance Floor. 
Also mentioned was the decision not to use a live band. The forthcoming shows will represent the first time the artist has toured sans the live support of musicians. Instead, she will rely on original multi-track recordings while on stage. "With Madonna, everything is always about recontextualizing stuff, finding ways to take strong original messages and see how they resonate in the era that we're in now," continued Price.
"A lot of the powerful moments [in this show] are to do with where the music intersects with something that society was going through, especially something emotional, like the Aids crisis. Those moments are incredibly powerful," revealed the esteemed musical director. 
Before concluding his commentary, Price assured, "The person that is going to take the stage looks incredible, sounds incredible, performs incredible." While a large percentage of tickets are sold out for the musician's European jaunt, some remain in specific cities. To learn more, visit madonna.com.