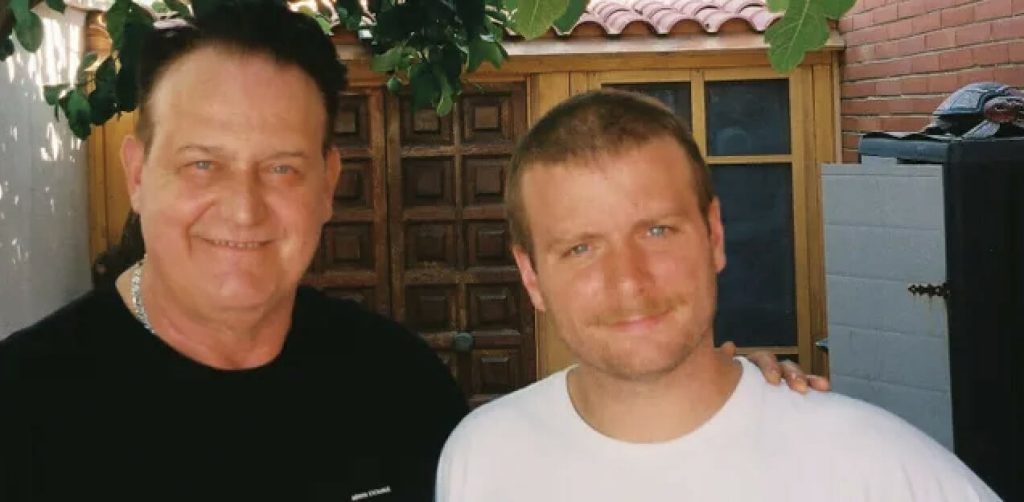 Photo Credit: Kiera McNally
Mac Demarco has shared a new collaboration with Italian singer and songwriter Ryan Paris, known for his 1983 hit "Dolce Vita." The new track, "Simply Paradise," arrived alongside an official music video shot by Demarco's longtime partner, Kiera McNally. Watch now.
Conducive with past releases, Demarco's new number starts with subtly beachy guitar riffs synonymous with his earlier work. The brief presentation of instrumentation leads into the harmonious and high vocals a la Demarco, paired alongside Paris' deeper tone for a deliciously rich assemblage of range. 
The musical partnership between Demarco and Paris has been talked about since 2014 when the "Salad Days" singer discussed his love of the Italo disco star in the Pepperoni Playboy documentary, listing the singer as inspiration some nine years prior to the coming together. 
"I have been a great admirer of Ryan's music for about a decade, and we became acquaintances about five years ago," offered Demarco. "In September of 2023, Ryan invited me to his home outside of Rome by the beach. This song and video are the product of the three nights I spent out there with him. He is an inspiration to me, a lovely human and artist."
Working in the new single's title, Demarco tacked on, "Our time together was simply… paradise." Supporting Demarco's prior statement, Paris said: "Mac came in my summer house in the evening. We have decided before it comes that we wanted to write a song together. And I was dreaming to write this song in the way like John Lennon & Paul McCartney did together in the '60s."
"So the next day we woke up, I went to make some swimming, Mac did some exercises than we had Italian coffee and we went in the studio. I had very early in the morning the idea for the title of the song: 'Paradise.' Mac started right away to compose music with a Fender Telecaster thinking about 'Juicy Paradise.' Than we went in the garden and I started to think that I wanted that he had to feel free and not blocked in a title that I made.mBut Mac was really happy about this way of working," continued Paris. 
In conclusion, Paris stated, "And I was very happy that Mac was writing the funny with no sense phrases and he putted in nice English and he was also singing and we used some of my singing and some of his singing. And than came the idea to make like Michael Jackson and Paul McCartney in the song 'The Girl Is Mine.' There we really started to have big fun and we finished the song in few hours. It was really fun, ahahahah."
Watch the official music video for "Simply Paradise" below.