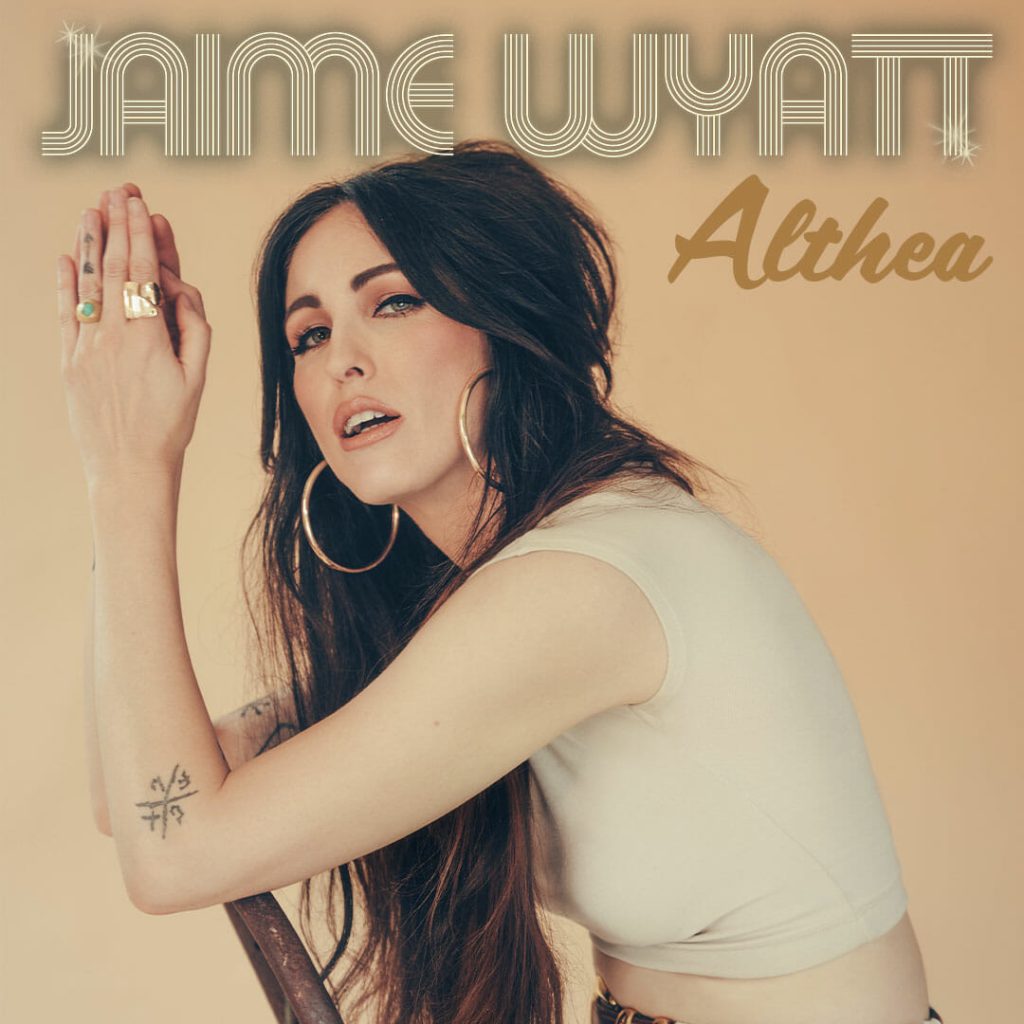 Jaime Wyatt has shared a sultry take on the Grateful Dead's Go to Heaven stand out, the pulsating fan favorite, "Althea." The musician landed on the cover to connect with her late father and reflect on the many Grateful Dead shows she attended as a child. Wyatt's cover evokes a sense of Al Green's viable soul-stirring powers, with slick grooves and Black Puma's Adrian Quesada's signature guitar licks. 
Growing up, Wyatt watched the founding member of the Grateful Dead, Bobby Weir, a longtime friend of her fathers, drink wine and jam together in their living room. "Getting back into The Dead, and finally learning their catalog, began as a way to connect to my late father," explains Wyatt. After interest in the San Francisco jamband's archive began, the musician connected with her manager, Don Strasburg, and they quickly bonded over the material, leading to the cover. 
"We had great renditions of 'Loser' and 'Friend of the Devil' on the road, but after much searching, I decided, 'I'm an Althea Guy,'" Wyatt offers. The artist continued explaining her decision to pick the number: "It's such a sexy and soulful song." Saying true to her sentiment, Wyatt takes the Jerry Garcia-led number and makes it her own, wrapping the song in stunning vocals and fiery instrumentals to support the enduring classic.
"I was always taken with the lyrics and it has been quite satisfying and cathartic to sing the lines, 'Self-centered to the extreme.' The story feels like turmoil, confusion and conspiracy, a sentiment which is universal to us humans, but if you've ever been on drugs or been addicted to a person, you really understand these words." Wyatt continues. 
"Althea" is just one of many cathartic songs appearing on her forthcoming album, Feel Good, due November 3 via New West Records. The set was produced by Quesada, who added riffs to the newly dropped single, which joins already released numbers like "World Worth Keeping" and "Love Is A Place." 
Pre-order Feel Good. Scroll down and listen to Wyatt's cover of the Grateful Dead's "Althea."