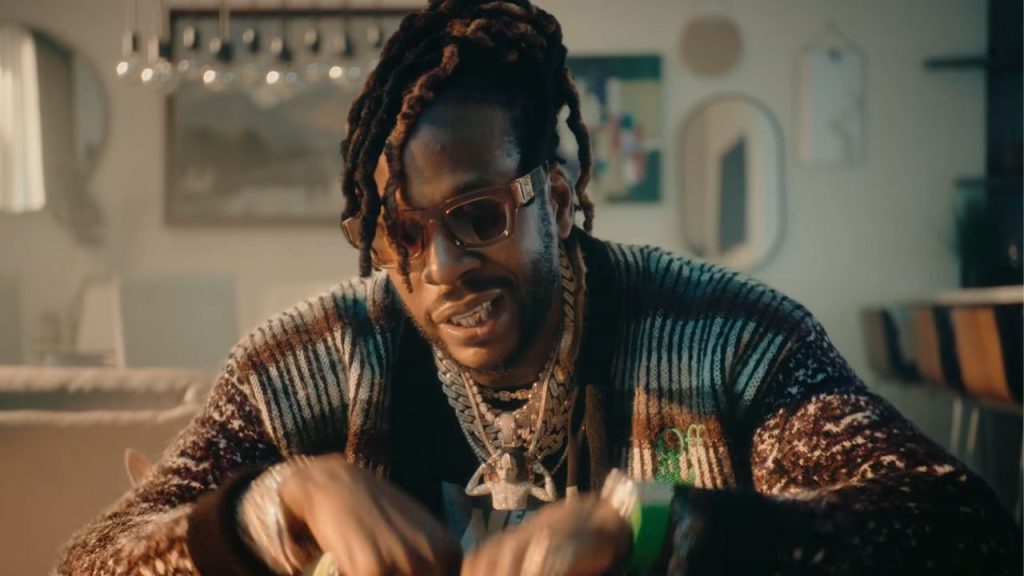 Pepsi's "Dig In" residency is set to make waves in Las Vegas with a range of delectable dishes. The campaign focuses on championing cuisine from Black-owned restaurants, featuring notable establishments, including rapper 2 Chainz's restaurant.
Pepsi Co. Says "Dig In"
Pepsi Co.'s "Dig In" campaign has returned to Las Vegas at the MGM Resorts' Mandalay Bay to promote dishes from Black-owned restaurants, which includes Atlanta rap star 2 Chainz restaurant, Esco Restaurant & Tapas.
The campaign aims to generate access, business growth, and awareness for these culinary gems. Starting on September 30 and extending until February 6, 2024, Las Vegas will become the vibrant home to this incredible dining experience.
The "Dig In" campaign is a vital initiative dedicated to promoting accessibility, fostering business growth, and increasing overall awareness for these establishments. By showcasing a diverse array, of delectable dishes, the campaign passionately celebrates the rich culinary culture of Black-owned restaurants.
Las Vegas Turns Black 
Through this exciting campaign, MGM Resorts International has reserved a spot for the most fan-voted restaurant known as "Restaurant Royalty." Cranky Granny's Sweet Rolls from Pflugerville, Texas, emerged as the favored dessert haven, securing its place at the residency. 
The six participating "Restaurant Royals" will have exclusive limited-edition menu items available at Libertine Social and Public House, further demonstrating the immense talent and creativity within Black-owned restaurants.
Pepsi "Dig In": 2 Chainz Speaks
2 Chainz expressed his excitement and gratitude towards Pepsi's "Dig In" and MGM for their tremendous support of Black entrepreneurs. In a recent statement, he highlighted the life-changing opportunities that such exposure can offer businesses:
"No matter your background, building and running a restaurant is a constant grind but that's what makes the rewards, like this residency, worth it. Opportunities for this kind of exposure in Vegas can be life changing for businesses. It's great to see brands like Pepsi "Dig In" and MGM put the power of their platforms behind these talented Black entrepreneurs, and it's a privilege to be among them."
What Else Should Foodies Expect?
The other restaurants that will be present for the residency will be Chicago's Taylor Tacos which serves tacos and soulfood, Baltimore's Blk Swan which serves seafood, New York City's LoLo's On the Water which is an island-style grill and barbeque, as well as Los Angeles' Bridgetown Roti which has a Caribbean menu. 
The upcoming residency, featuring 2 Chainz' own Esco Restaurant & Tapas, showcases the dedication and relentless efforts put forth by talented Black restaurateurs. This residency in Las Vegas shines a deserving spotlight on their incredible culinary talents, empowering their success.
2 Chainz Hosts For Amazon Live
In other 2 Chainz news, the "Feds Watching" rapper recently returned as a host for Amazon's Live Music Season 2, kicking off on September 21. Throughout the season, he will be joined by esteemed guests such as Lil Durk and Ed Sheeran, providing fans with unforgettable performances.
New York City Wine & Food Festival
Moreover, New York City is also gearing up for an event that celebrates food and Black culture. The upcoming New York City Wine & Food Festival, taking place from October 12 to 15, will also commemorate the 50th anniversary of hip-hop.