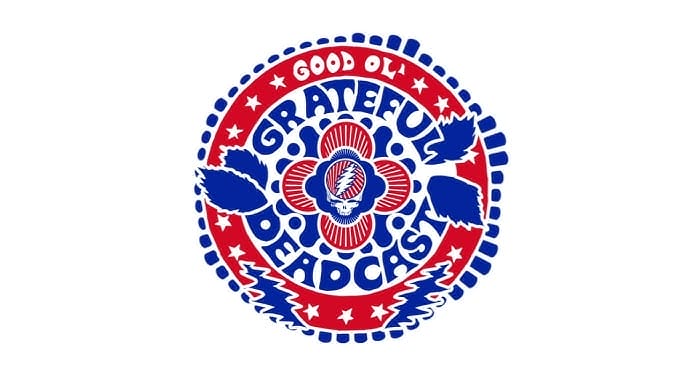 Listen: 'Good Ol' Grateful Deadcast' Play Previously Unreleased 37-Minute Studio Session Featuring Robert Hunter, Sans Jerry Garcia
Hana Gustafson on November 8, 2023
During the latest Good Ol' Grateful Deadcast episode, a previously unheard studio session was played on the airwaves. Fraying from the expected, the recording presented the Grateful Dead without Jerry Garcia; instead, lyricist Robert Hunter appears on the 37-minute explorative studio jam, flushed with lush instrumental moments.
The aforementioned recording was tracked during a studio session at the Record Plant in November 1973 and expands upon the band's unique knack for experimentation. Garica's absence was due partly to prior commitments with his Old & In The Way bandmates, who were also in the studio working on material that was never formally release. 
The recording features Hunter and fellow players such as Phil Lesh, Bobby Weir, Bill Kreutzmann, Keith Godchaux, and Donna Jean Godchaux. During the conversation with Jesse Jarnow, it was revealed that the tapped recordings were labeled "Prelude/Tuesday Night Jam." They were discovered during preparation for the Wake of the Flood: The Angel's Share compilation, featuring previously unshared session tapes. 
The 37-minute presentation leans into the void of psychedelia, presenting a vibe not unlike the Grateful Dead's 1969 studio album Aoxomoxoa. Applying a free spirit approach, moments feel steeped with Acid Test flair presented as contemplative instrumentation. Labeled with various names, such as "Whatever It Is," "The Point Transition," "Floating," "Gone to the River," and "Sweet Inspiration," the set can be streamed below. 
In addition to the musical component, the podcast also presents the origin story of the material. The program's host, Jarnow, discussed Hunter's relationship with the Grateful Dead and his history on the road. Also included in the conversation are Donna Jean Godchaux and others, who present stories and memories fixed to the topic. 
Listen to the Good Ol' Grateful Deadcast below.