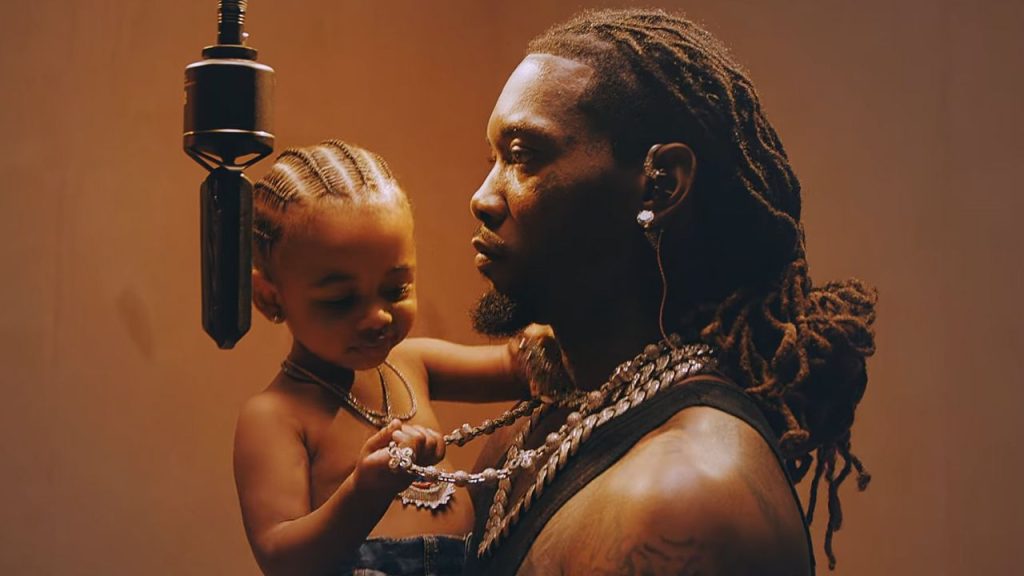 Offset took the stage with his adorable son, Wave, for a special performance on VEVO's Ctrl Live Session. With Wave's undeniable cuteness and Offset's signature charisma, the performance left a lasting impression on fans. 
Inside Offset & Wave's VEVO's 'Ctrl Live Session'
On Tuesday, Nov. 7, Offset, one-third of the Grammy-nominated group Migos, gave a memorable performance with his two-year-old son, Wave Set Cyphus. 
The father-son duo captivated viewers as they delivered a rendition of "On The River," the opening track from Offset's sophomore solo album, SET IT OFF. Offset and Wave's performance on VEVO's Ctrl Live Session showcased their undeniable chemistry as they brought "On The River" to life. 
The track, which samples Kirby Lauryean's retro-soul hit "Black Leaves," sets the tone for the "Jealousy" rapper's highly-anticipated album, showcasing his confidence, drive, and hunger for success. The moment holds significance not only as Offset's debut on the Ctrl series but also as the introduction of his toddler son, Wave Set Cyphus, to the music world.
As Offset passionately delivered his verses during the performance, Wave stole the spotlight with his customized "Wave" chain and pendant, emulating his father's swag. The adorable duo's matching dance moves further showcased their undeniable bond, leaving viewers impressed by the talented father-son pair.
Live Sessions's Music Making History 
Vevo's Ctrl series has consistently highlighted groundbreaking artists who are making waves in the music industry, and Offset's performance joins the ranks of other esteemed musicians such as Rick Ross, Common, and A$AP Ferg. 
This captivating performance may just be the first of many joint ventures between Offset and Wave, as fans eagerly anticipate more father-son collaborations. The positive response from fans on Twitter(X) was a testament to the duo's undeniable appeal. 
Fans on Twitter(X) commented saying: "OH HES SO CUUUTEEEEE GO WAVE GO" while another commented, " Aww he's soooo cute …he said good job baby." 
'SET IT OFF'
In 2023, Offset made his highly-anticipated return with his sophomore solo album, SET IT OFF. 
The album features notable collaborations with artists such as Don Toliver, Future, and Cardi B. Additionally, Offset recently released the official music video for his single "FAN," showcasing his exceptional dance moves while paying homage to the legendary Michael Jackson.
Hit-Boy & Big Hit Collaboration 
On a similar note of father-son duos, Hit-Boy and his father, Big Hit, recently unveiled a powerful music video for their song "Police." The emotionally charged track, released after Big Hit's release from prison, addresses poignant issues like police brutality.