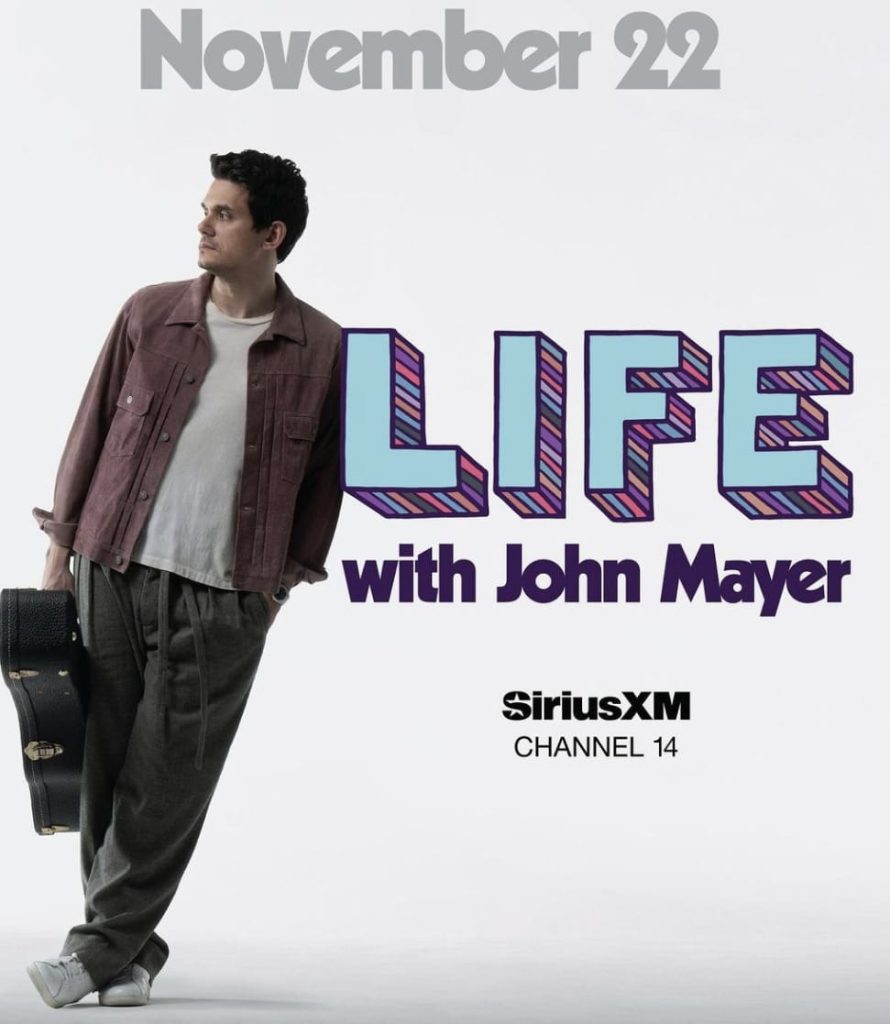 Hana Gustafson on November 15, 2023
In early October, John Mayer announced the launch of his new SiriusXM channel (14), Life With John Mayer, labeling the start date sometime this month. The guitarist, known for lending his talent in Dead & Company, has shared that the official start date is Wednesday, November 22 at 2 p.m. ET, 11 a.m. PT. 
Previously, via Mayer's official Instagram account, he described the program's presentation as "a real-time channel curated to match the time of day, playing the music you're most likely to be in the mood for." The aforementioned comment preluded a list of occasions best suited for turning up the radio and delving into a specialty mix of music.
"Driving to work in the morning? I'll be playing high energy "let's make today great" music. Studying or unwinding on a weeknight? Tune in to hear music to focus and relax to. Headed out on a Friday night? Got you. Sunday morning breakfast? Ditto. Saturday night Dinner parties, and late night love on the weekend? You'll hear the right music for the moment," Mayer added, giving examples of the opportune time for listening. 
Before concluding his list of ideas for optimal content consumption, the guitarist tacked on, "There's even going to be programming designed to help you fall asleep in the wee hours of the morning. You'll hear my music, the music I love, my thoughts and insights, and lots of other surprises to come. I'll be posting updates as I continue to bring LIFE to life. Ooh, this is gonna be *fun*…"
Life With John Mayer begins Wednesday, November 22, on SiriusXM channel 14. See the musician's announcement below.