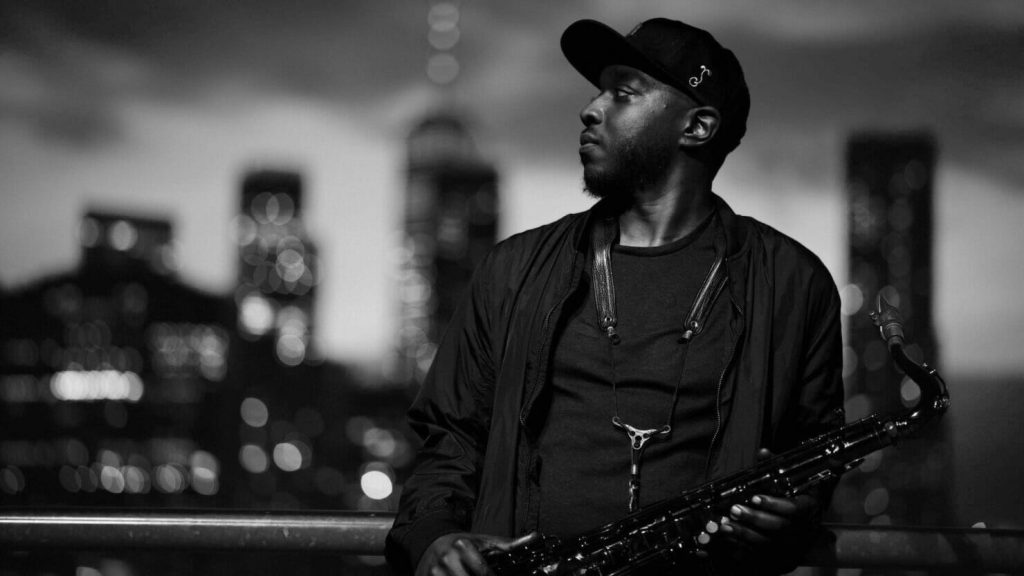 Yesterday, Monday, August 28, celebrated saxophonist James Casey passed away after a two-year battle with colon cancer at age 40, following the official announcement shared by the artist's camp, bandmates, fellow musicians, admirers, and the like shared messages paying homage to Casey, while simultaneously recognizing the void felt by the community in the wake of his death. 
Amongst the message and memories shared was a heartfelt tribute from Trey Anastasio, who wrote, "I'm heartbroken about the loss of our friend and bandmate James." He continued: "James was a magnificent soul. His spirit and personality glowed. His playing was elegant, stormy, soulful and lyrical. He was a powerful and melodic improviser, and spot on when reading intricate charts. His tone was full and warm, his singing voice was beautiful. I loved harmonizing with James. His smile filled the room."
"I'll never forget the feeling of jousting with James on baritone sax and guitar. We would make eye contact and just go for it, diving into waves of sound together. Dark, scary, blues-filled jams. He was a force of nature. It felt like being in a tiny boat together in a huge storm in the middle of the ocean," the guitarist continued. Read the full statement here. 
Bill Kreutzmann, shared a video of Casey, Billy Strings, Reed Mathis, and others from the Billy & The Kids lineup performing the Grateful Dead's emotive classic "Ripple" along with the sentiment: "I loved James Casey from the very moment we met and playing music with him was a gift and a joy that is hard to put into words. He was incomparable. I am heartbroken by this loss. Thank you James for all the music you left behind – we will have that forever. And the memories. I love you and will always carry you with me."
Strings shared his own tribute: "@jamescaseysax was one of the sweetest people and best musicians I've ever met.. he was so inspiring to be around and especially to make music with.. he'd look over and give me a playful crooked smile and shrug it off when neither of us really knew the songs we were playing up there.. we were just winging every note," wrote the bluegrass musician alongside a laughing emoji. 
"I loved hearing him play bluegrass licks on the sax and sharing some of my favorite fiddle tunes with him.. he seemed to be able to play anything you could throw at him. He was such a beautifully intentional and vocal player. He made that thing sing and you felt it in your soul. This is absolutely heartbreaking.. My thoughts and prayers are with his family and loved ones… rest in peace James ❤️ we're gonna miss you man," concluded Strings. 
A fellow contributor to Billy & The Kids, Aron Magner, offered: "I heard the news just now. There are no words, other than to say that playing music with you was such an honor and privilege.  One that I will always remember fondly. The purity of your voice, the honesty of your sound, the deliberate intention of every note you played that could sometimes take your entire body to resonate out of the bell.  Thank you James.  Thank you being such a beautiful soul."
Dave Matthews responded to the artist's passing by sharing, "It seems there's never enough time with the very best people. I wish we had more time with James. Such a bright and brilliant light." Elsewhere, fellow Trey Anastasio Band member and percussionist Cyro Baptista said, "James! Thank you for teaching me how to play church tambourine! Thank you to teaching me so many things about life! @treyanastasio band family." 
The folks behind Soulive added, "This morning we lost an amazing musician, friend and human being. James always brought Bowlive to another level for us. To say we were lucky to have him play with us over the years in a huge understatement. We're going to miss you brother." To which Eric Krasno responded: "This hurts so bad." He then followed up by sharing a video of himself, Eric Finland and Casey performing live at the Relix Studio. Watch here.
"Sometimes you meet someone that is just perfect," Oteil Burbridge wrote. "James' playing and singing were matched by his kindness. My heart goes out to his family. I have so many musical brothers and sisters that I know are feeling deep sadness today. And also deep gratitude that we got to play with him on and offstage. Please love hard and pursue your dreams TODAY. Don't waste any more time," he said, in part. 
Funk ensemble Lettuce posted a video along with the caption: "We'd like to take this moment to thank our friend James Casey for his contribution to Lettuce and the music scene as a whole. He gave his all onstage and brought us to a new level with his professionalism and musicality. We are deeply saddened by his passing and we wish for healing for his family and friends."
Many other members of the musical community also responded to the tragic loss of Casey. The sheer number of well wishes to family and friends spoke to the beloved nature of the artist's character and its impact on fellow artists. 
Donations in his memory can be made to the GoFundMe campaign established to support Casey weeks before his death. In lieu of flowers, the family has requested donations be made to the Nancy Langhorne Foundation and the Colorectal Cancer Alliance.