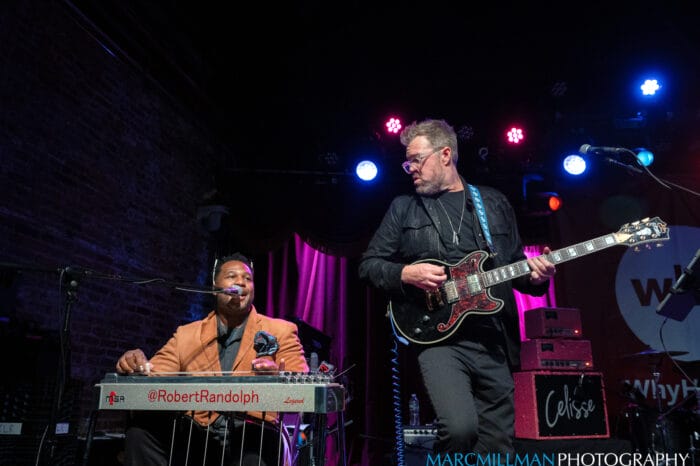 Photos by Marc Millman
Last night, Wednesday, Nov. 2, the nonprofit organization WhyHunger hosted its inaugural Amplified benefit concert at the Brooklyn Bowl in New York City. The event, committed to eradicating hunger and poverty, was led by the accomplished guitarist, producer, and bandleader Eric Krasno, who was supported by a high-caliber house band featuring the celebrated drummer Nikki Glaspie alongside Dumpstaphunk's Tony Hall and Ivan Neville.
Krasno's experience in curating guest-filled shows at Brooklyn Bowl was evident, with over 80 Bowlive performances with his instrumental trio, Soulive, at the venue dating back a 10 night stand in 2009. He assumed the roles of both Musical Director and MC throughout the evening, extolling the virtues of the guest musicians and highlighting the event's charitable cause as he expertly guided the impressive array of talent on stage. With help from the the incredible band, he paved the way for a dynamic showcase of sound, including Matisyahu's spirited and free reggae inclinations, Robert Randolph's swaggering pedal steel, Molly Tuttle's poignant and pointed pickings, Celisse's lavish and resonant gratitude, Emily King's unflinching presence, and more.
Featuring some of the world's most accomplished funk musicians, the night was predominantly a lively and soulful dance party. These ebullient moments accentuated the emotional impact of the occasional softer interludes, like Tuttle's poignant solo rendition of "Crooked Tree" and Celisse's reflection on New York and her journey to the venerable stage before her rocking performance of "Get There."
After delivering two sets filled with electrifying covers and original compositions by the various artists who graced the stage, the ensemble returned for an encore, treating the audience to a spirited rendition of Stephen Stills' "Love The One You're With." Even with an abundance of talent already on display, the star-studded group continued to invite additional support, including Peter Levin on the organ and spontaneously inviting singer Ryan Shaw onstage after Randolph spotted him in the front row during the performance.
WhyHunger is a 501(c)(3) organization dedicated to the elimination of hunger and the promotion of the human right to nutritious food, in the United States and worldwide. The organization collaborates with over 8,000 community-based groups and has made a positive impact in 30 countries through initiatives like food production, job training programs, nutrition education, healthcare workshops, youth programs, leadership development, community economic development and more. Learn more about WhyHunger's mission and how to contribute at its website here.
Photographer Marc Millman captured the action from the evening below.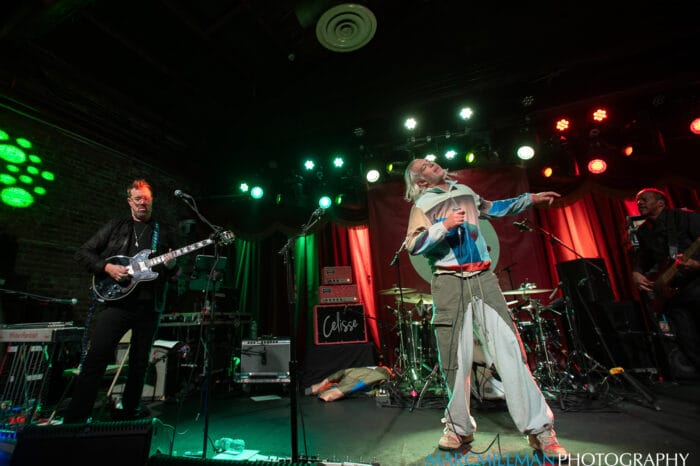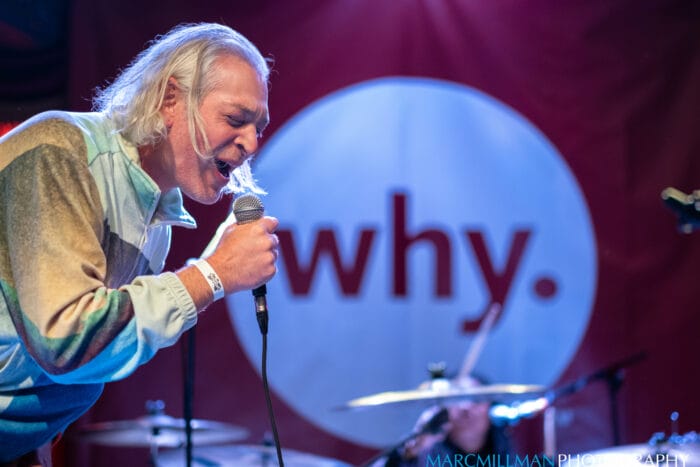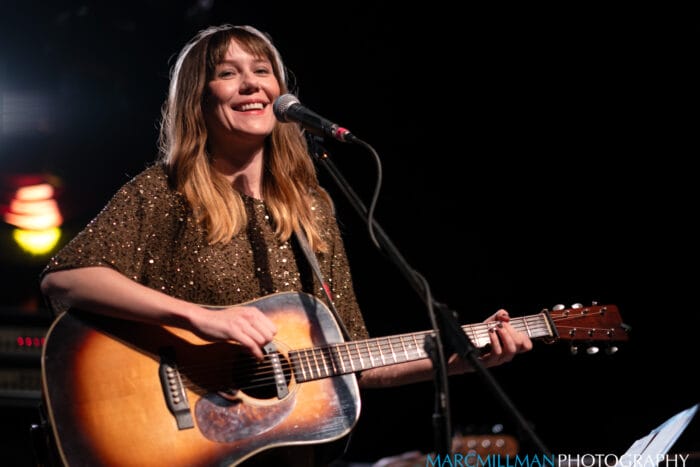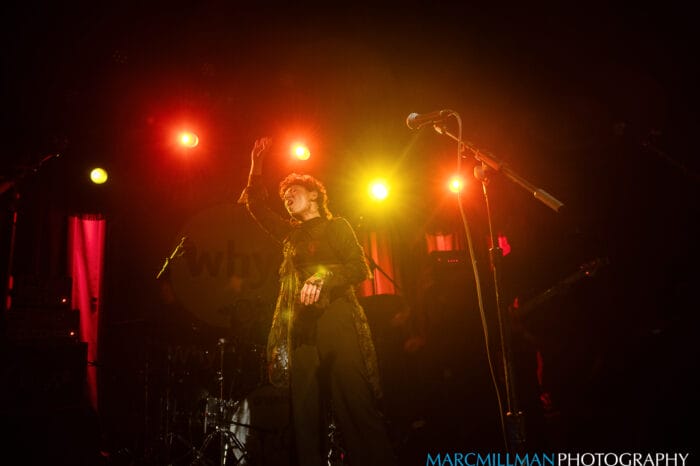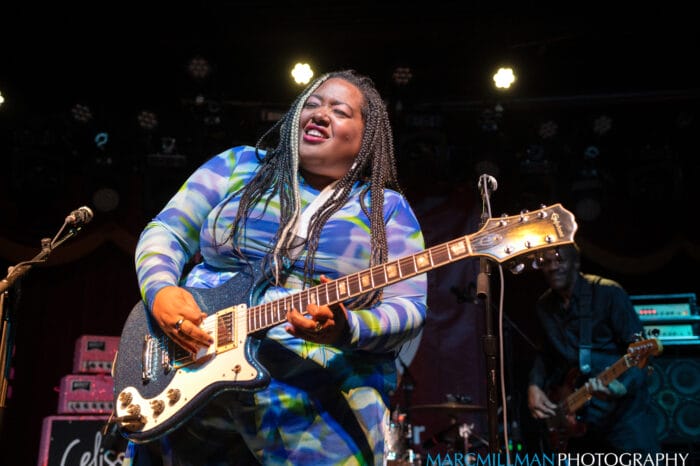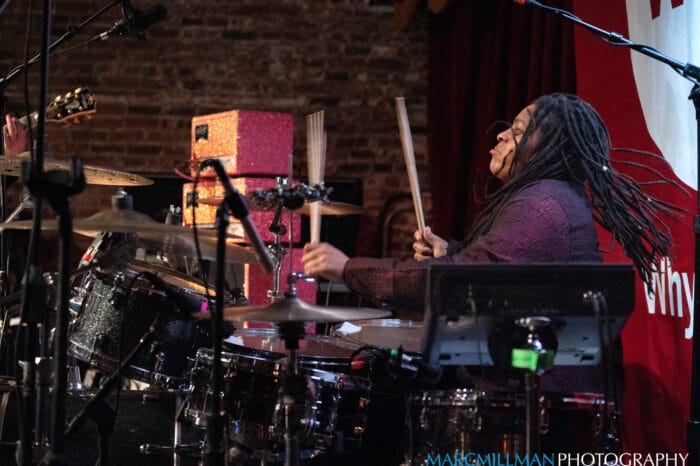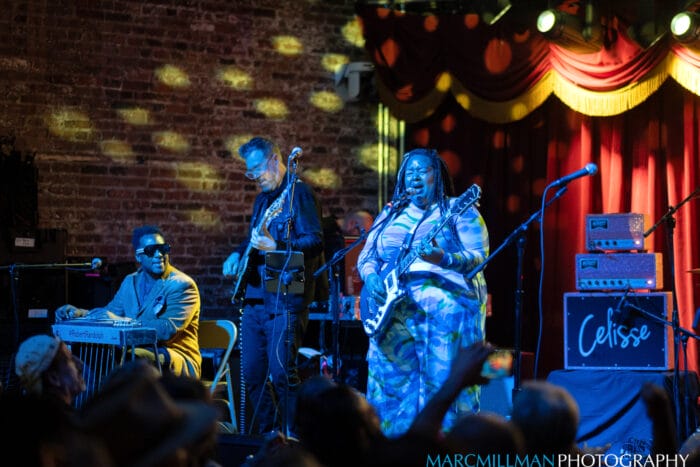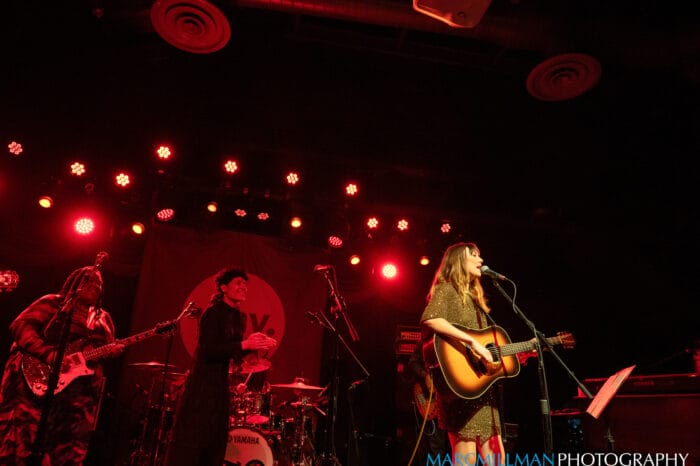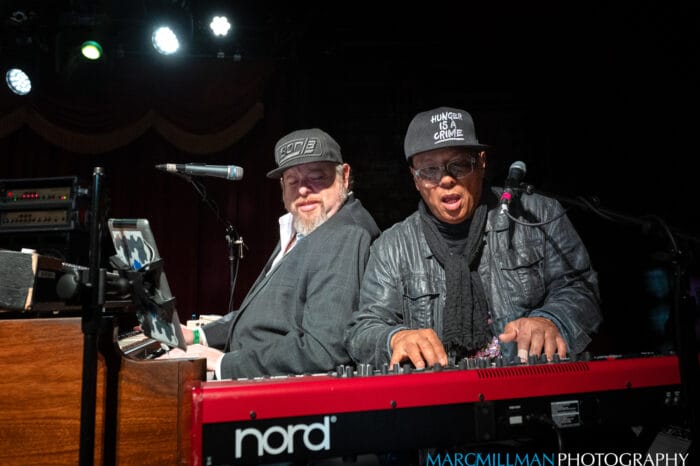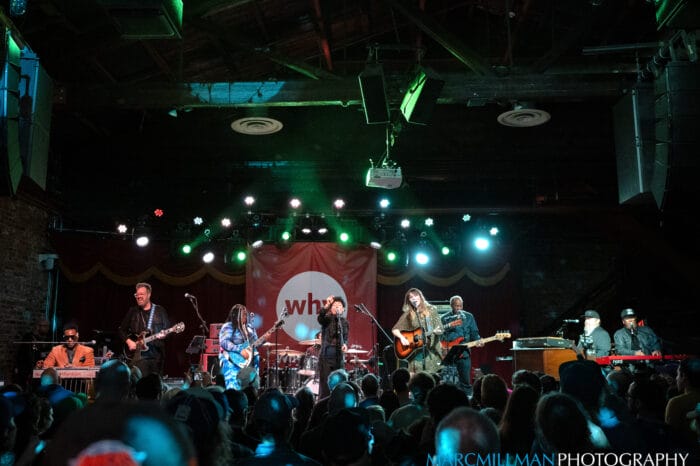 Eric Krasno & Friends
Brooklyn Bowl – New York
Nov. 1, 2023
Set I: Greatest Place On Earth (Ivan Neville), Leave Me Alone (Eric Krasno), Fire (Jimi Hendrix), Ain't Nothing Wrong With That (Robert Randolph) [1], Goin Down (Don Nix) [1], King Without A Crown (Matisyahu) [2], I Shot The Sheriff (Bob Marley) [2], One Day [2][3]
Set II: Crooked Tree (Molly Tuttle) [4], Helpless (Neil Young) [5], Take The Journey (Molly Tuttle) [5], Distance (Emily King) [6], Work To Do (The Isley Brothers) [6], Use Me (Bill Withers) [6][7], Get There (Celisse) [7], Ramble On (Led Zeppelin) [8]
Enc.: Love The One You're With (Stephen Stills) [9]
Notes: All songs featured Eric Krasno (guitar), Nikki Glaspie (drums), Tony Hall (bass), and Ivan Neville (keys) except where otherwise noted.
[1] featuring Robert Randolph (pedal steel, vocals)
[2] featuring Matisyahu (vocals)
[3] featuring "No Woman No Cry" (Bob Marley) interlude
[4] Molly Tuttle solo acoustic
[5] featuring Molly Tuttle (acoustic guitar, vocals)
[6] featuring Emily King (vocals)
[7] featuring Celisse (electric guitar, vocals)
[8] featuring Robert Randolph (pedal steel), Celisse (electric guitar), Tony Hall (lead vocals)
[9] featuring Robert Randolph (pedal steel), Celisse (electric guitar, vocals), Emily King (vocals), Molly Tuttle (acoustic guitar, vocals), Peter Levin (organ), Ryan Shaw (vocals)