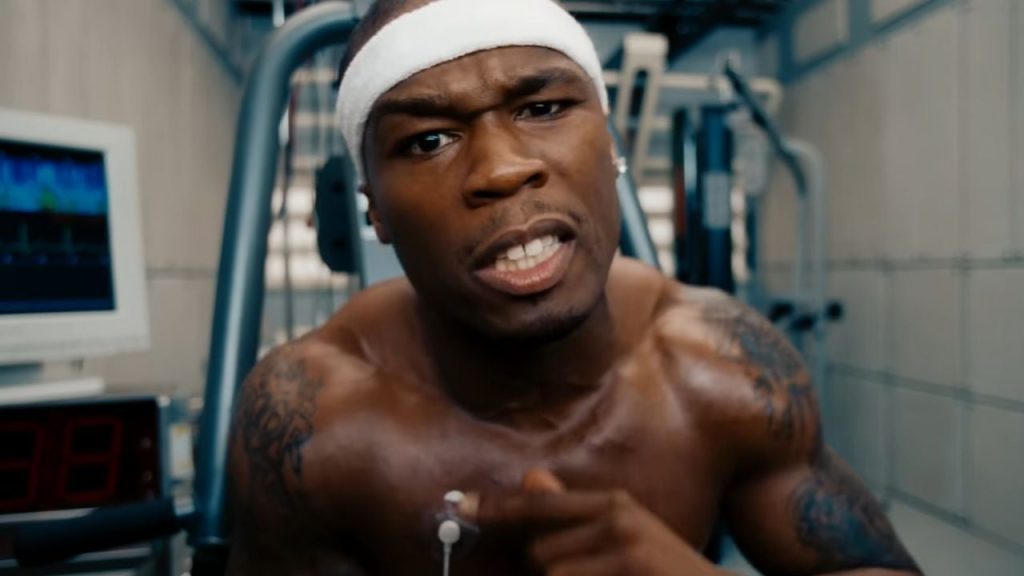 50 Cent's 2003 hit "In Da Club" from his debut album, Get Rich or Die Tryin', has achieved Diamond certification from the RIAA. The song, which quickly reached No. 1 on the Billboard Hot 100 chart upon its release, has now sold over 10M singles, earning the prestigious diamond certification.
50 Cent Goes Diamond
50 Cent has reached another milestone in his illustrious career. His iconic 2003 hit, "In Da Club," has achieved Diamond certification from the RIAA (Recording Industry Association of America). 
"In Da Club" was the lead single from the New York rapper's groundbreaking debut album, Get Rich or Die Tryin'. Upon its release, the song immediately climbed to the No. 1 spot on the Billboard Hot 100 chart, catapulting 50 Cent into mainstream success. 
The track's popularity has endured over the years, and now, it has officially sold over 10,000,000 singles, earning the prestigious diamond certification. This impressive feat places "In Da Club" among the 43rd hip-hop and 121 songs to achieve diamond status.
50 Cent took to his Instagram account to celebrate the momentous occasion, expressing his excitement and gratitude. He wrote:
"In Da Club has officially reached Diamond 10,000,000 singles sold. The 43rd Hip Hop song to go Diamond, 121 songs of all time to do it. I feel good, I'm that thing 50cent."
'A Timeless Classic'
Users on Twitter (X) praised the song as a timeless classic and lauded the legendary rapper for his well-deserved achievement. 
One user commented "A Timeless classic," and another commented, "That's a classic congratulations to the legendary 50." When talking about the overall impact of the song one user wrote, " This is crazy. In the history of rap there's very few hit songs that could match up this song in a 1 on 1 match up." 
Produced by the legendary Dr. Dre, "In Da Club" resonates with listeners worldwide. It has amassed over 50 billion streams on Spotify, highlighting its enduring popularity. 
Additionally, the song's official music video surpassed the remarkable milestone of 1.5 billion views on YouTube in July 2022, solidifying it as the most-viewed rap video from the 2000s.
Other rappers who have had status include Eminem, Drake, Travis Scott, Lil Nas X, Nicki Minaj, and others.
50 Cent Gets In His Sports Bag
In other 50 Cent news, he expanded his business ventures with his alcoholic beverage company, Sire Spirits. 
The rapper/entrepreneur partnered with the NFL's Washington Commanders and New Orleans Saints to promote his Branson Cognac and Le Chemin du Roi Champagne. They will both be each team's official cognac and champagne. 
Lil Wayne Goes Diamond
Another rapper who recently reached Diamond status was rap legend Lil Wayne. The Louisiana rap sensation hit 2008 song "Lollipop," was certified diamond by the RIAA  back in December 2022. The song comes from his highly successful album, Tha Carter III.