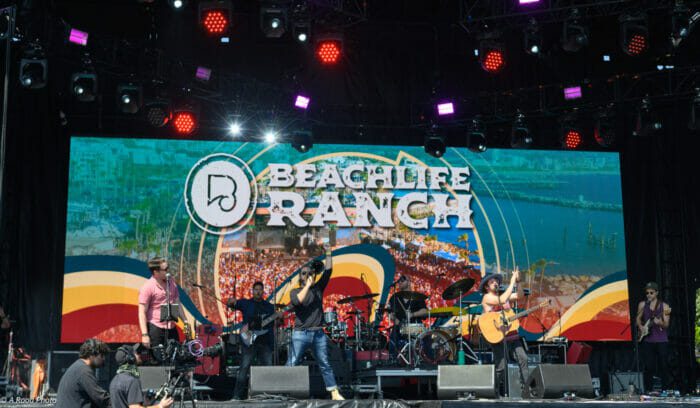 Photo Credit: Stevo Rood
On Sunday, September 24, the third and final day of the BeachLife Ranch gathering occurred at Redondo Beach in Los Angeles County. Various talent was represented on the festival bill, including headliner Brad Paisley and fellow acts such as Amanda Shires, Marshall Tucker Band, Yola and other auspicious performers. 
BeachLife Ranch's four-stage set up was flocked with folks from when gates opened on Sunday; shortly thereafter, the initial musician, Miles Miller, took the Highlands stage for a 45-minute frame. As the already mentioned act was wrapping up, Amanda Shires ascended on the Lowlands stage and was followed by English singer-songwriter Yola. 
After stage time from a pair of powerful females, The Marshall Tucker Band showed up for their festival set, which clocked in at around an hour. To follow, event goers were treated to more music from the likes of Chris Isaak, Logan Ledger, Midland and more. 
For the final musical presentation at BeachLife Ranch, headliner Paisley performed his highly anticipated frame of music, which was a mix of fan-favorite material that beckoned to his successful and expansive discography. 
On location was photographer, Stevo Rood, who shared choice shots from Sunday's event. View below.