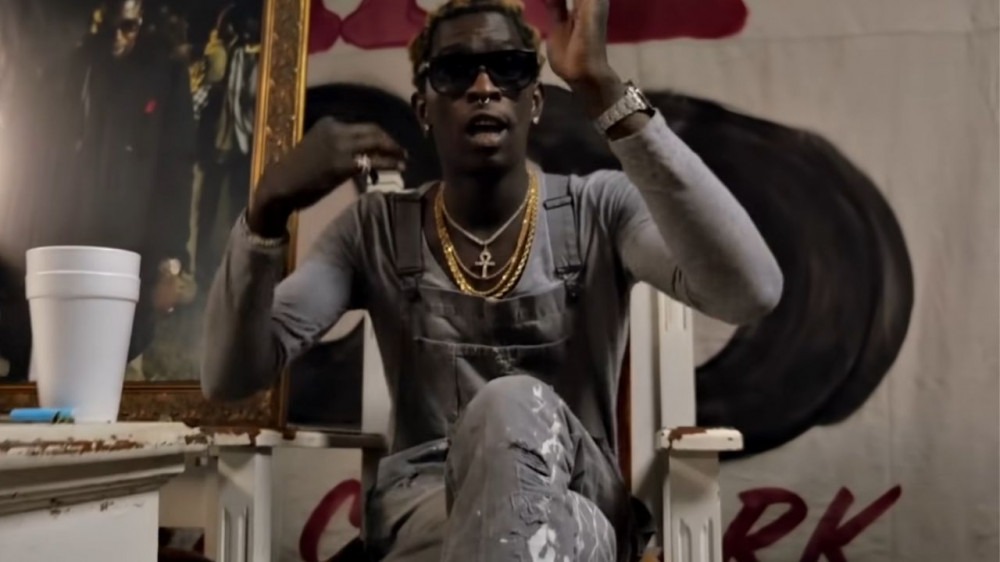 Young Thug and his team are under fire after failing to return a concert deposit. The promoter has taken legal action to receive reimbursement.

234 Views
Comments Off on Young Thug Faces Lawsuit Behind Bars For Failing To Return $150K Concert Deposit
Young Thug Facing Civil Lawsuit
Even though Young Thug is currently in custody for felony racketeering charges, it's not stopping concert promoters from filing a lawsuit against the Atlanta rapper.
A-1 Concert Entertainment claims Young Thug and his company YSL Touring LLC failed to pay back a concert deposit after the show was canceled due to the rapper's arrest earlier this year.
According to reports, in the complaint filed last week, A-1 is claiming they gave the rapper a $150,000 deposit to secure his service for a concert that was to take place in June.
The owner of A-1, A'lencio Graham, alleges he reached out to YSL seeking reimbursement and was "assured that he would receive a refund of the funds". However, A-1 is still waiting on the return.
Young Thug Breached Contract
A-1 is claiming The "Ski" rapper breached their contract by not returning the deposit if Thugger canceled the show.
According to reports, A-1's lawyers gave more detailed information regarding the breach, writing:
"Defendants breached the agreement by canceling the performance on May 9, 2022, when Williams was arrested on numerous felonies charges."
They continued:
"Defendants breached the agreement when they failed to reimburse Plaintiff the $150,000 deposit paid."
Young Thug's legal team has not responded to the suit.
Young Thug Turns 31 In Jail
With being denied bond and now facing new charges, Young Thug celebrated his 31st birthday in jail.
Despite not being able to party in his usual fashion due to his pending RICO case, fans and celebrities alike still showed love to the YSL leader on social media.
Many Thugger fans shared their favorite videos of the trap music trailblazer, ranging from the iconic moment he took over the AUX at Kanye's fashion show to him vibing out to the indie anthem, "Some Nights," by FUN.