West Coast rap boss Wack 100 knows how to get the bag. After hosting an interview with himself, controversial rapper Tekashi 6ix9ine, and radio personality Akademiks over a month ago, he's reportedly made Tekashi major money.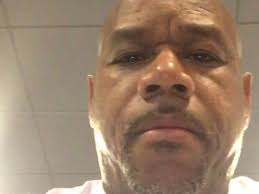 129 Views
Comments Off on Wack 100 Made Tekashi 6ix9ine $43 Million In A Month
Wack 100 Made Tekashi 6ix9ine $43 Million In A Month
Wack 100 says ever since the conversation went down in late July, 6ix9ine has made $43 million. It comes from business deals, scheduled concerts, and more, and Wack made sure to note the cut he gets.
"It's been about 30 or 45 days since I did the interview party on Clubhouse, right? So in the last 45 days, I probably done set up $43 million of business and I ain't seen the kid. I'm talking about big movies, European tours, renegotiated his album terms all through attorneys and email. 45 more days, sh*t's gonna start being announced to drop and release, and I need him to keep talking about it to keep it hot. I just get my little 25 percent. I ain't trippin'."
Tekashi 6ix9ine Still Knows How To Pack Clubs
The New York rapper isn't quite cancelled yet, and that $43M shows it. Additionally, the hip-hop star pulled through for a Labor Day Weekend event and proved his name still rings big bells in the nightclubs.
6ix9ine's manager Murda Murphy hit up his Instagram page with nearly five minutes of Tekashi footage. The clip shows him surrounded by fans while performing in front of a major crowd.
Tek's decked out in iced-out pieces including a now-signature million dollar necklace and Versace hoodie. It's also worth noting there's considerable space – at least 10 to 15 feet – between 6ix9ine and fans.
Tekashi 6ix9ine Gets Last Laugh
6ix9ine really doesn't play even if it's with his own fans. Recent footage from the rap game's biggest troll emerged and showed the aftermath of an alleged interaction with a supporter who tried to get too close to him.
A clip went viral showing 6ix9ine moments after someone tried pulling up on him. While it's not clear if he actually put hands on the person, he references his team supposedly checking the mystery fan.
"@6IX9INE JUST SENT ME THIS VIDEO, A FAN TRIED TO RUN UP ON HIM IN A STORE AND WOUND UP GETTIN THE BEATS PUT ON HIM 😳 THOUGHTS?!"
6ix9ine also encouraged the victim to show footage of running up on him and his crew.
"That's a fact. And n*ggas just f*cked this n*gga up, my n*gga. And n*ggas just f*cked this n*gga up! Aight, so what's up? So run it back? You got f*cked up! You got f*cked up n*gga! Yo, run the cameras back. This n*gga just got f*cked up."
Tekashi 6ix9ine Really Doesn't Have Any Security
Tekashi really is out there. Last month, a video emerged of the controversial star posting up without any security.
6ix9ine was out with no bodyguards or security around him. He was in Broward County, Florida at a local Benihana restaurant hanging out with fans and enjoying his night. Maybe it's cap, but nobody knows for now.