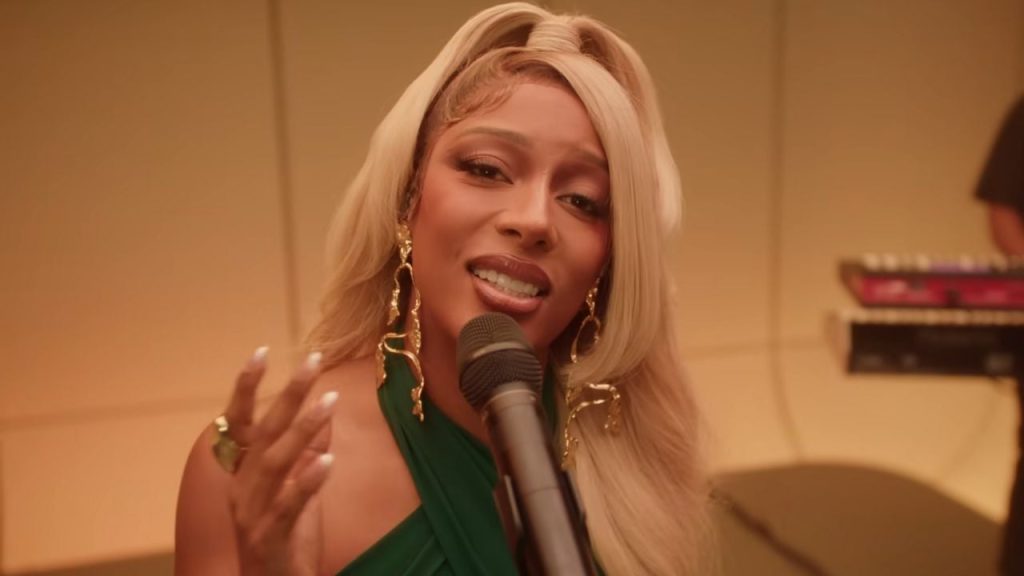 Victoria Monét is making a significant impact in the music industry, garnering six major category nominations at the upcoming Soul Train Music Awards, marking her first nomination as a solo artist. With her latest album, Jaguar II, and hit track "On My Mama," The rising star's musical prowess and hard work have earned her well-deserved recognition in these prestigious award categories.
Victoria Monét Scores 6 Award Nominations
Victoria Monét is making waves in the music industry as she has six nominations for significant categories at the upcoming Soul Train Music Awards. Released on Wednesday, November 1, the nominations include "Album of the Year," "Song of the Year," "Best Female Artist," The Ashford & Simpson Songwriter Award, and "Best Dance Performance." 
This marks Victoria's first nomination as a solo artist, as the singer has transitioned from songwriter to fully embarking on her solo career.
The "Smoke" singer's latest album, Jaguar II, and her hit song "On My Mama" have propelled her into contention for some of the most prestigious categories at the awards show.  As the news broke, the singer took to Twitter (X), writing:
"Hold the phone, say whaaat? SHEEEEEEEESH!! This is CRAZY!!! lemme go cry cause woahh! Thank you SOOO much @soultrain."
Monét Came A Long Way
In her journey towards success, Victoria Monét has faced obstacles along the way. At the 2023 VMAs, the singer was deemed "too early in her story" to perform or receive nominations. 
However, she remains resilient, as evidenced by her first headlining tour, Jaguar, which sold out, and her first Billboard entry for "On My Mama." The news of Victoria Monet's nominations has also been met with an outpouring of support from fans.
One wrote, "And she better take home every one of these. Victoria was the moment this year for R&B," whereas another fan wrote, "Now that's what's I'm talking about. They said you were too new into your career. Now they're just too triflin to admit it. This is so well deserved. I love this, I love you. Congratulations!"
The Soul Train Music Awards is set to take place on November 26 at 10:00 CT.
Who Is Tyla?
While Victoria Monét established herself as a rising star with her multiple nominations at the Soul Train Awards, Tyla, another emerging artist, has also been making waves with her hit song "Water." The South African singer recently obtained her first Billboard entry, reaching the No. 1 spot on the Afrobeats Chart.