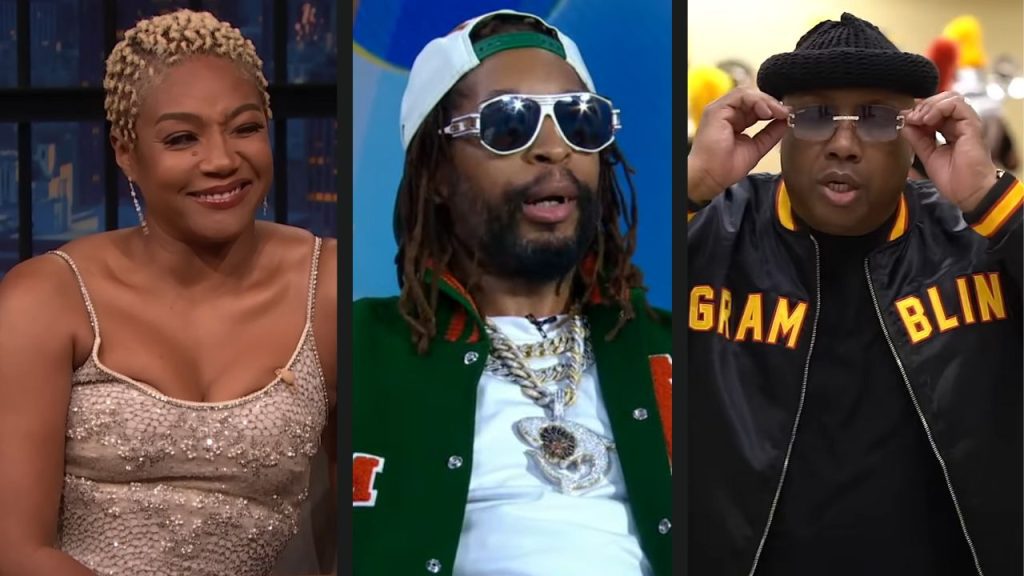 Tiffany Haddish, known for her comedic roles in movies like Girls Trip, surprised the audience at the Hollywood Unlocked show by debuting her rap songs. The multi-talented actress took the opportunity to showcase her skills as a rapper, delivering energetic performances with featured artists Lil' Jon and E-40.
During her hosting duties at the Hollywood Unlocked show on June 27, Tiffany Haddish delighted the crowd by sharing her previously unreleased songs, referring to them as "club bangers." The actress emphasized that the tracks were exclusive and not yet available to the public, creating an exciting moment for the audience.
The Los Angeles native's rap endeavors have not been limited to Lil' Jon and E-40. Throughout her career, she has collaborated with renowned artists such as Snoop Dogg, Jada Pinkett Smith, and Begetz, showcasing her versatility as an entertainer.
Musical Milestones & Upcoming Movie Roles
While Tiffany Haddish has not released a full album, she has dropped several singles, demonstrating her passion for music. Her foray into rap adds another dimension to her artistic repertoire.
She gained widespread recognition for her leading role in the 2017 comedy film Girls Trip, which featured an ensemble cast including Jada Pinkett Smith, Queen Latifah, Regina Hall, and Larenz Tate. The movie's success propelled Haddish's career and earned her critical acclaim.
In 2022, the Like a Boss actress and comedian Aries Spears faced allegations of physically violating two underage siblings during sexually explicit comedy skits that took place years prior. The lawsuit filed against Haddish and Spears was dismissed, but the repercussions were significant for Haddish, causing her to lose job opportunities and face personal challenges.
Tiffany Haddish is also set to star in the upcoming film Haunted Mansion, slated for release in July 2023. The movie marks another milestone in her career as she continues to make a resurgence following the challenges faced in the aftermath of the dismissed lawsuit.
Gunna Makes A Comeback With "A Gift & A Curse"
Gunna, who recently made a powerful comeback after being released from prison, dropped an album titled A Gift and A Curse. Gunna's return to the music scene aligns with Tiffany Haddish's comeback in her rap career, as both artists navigate new chapters in their respective paths.