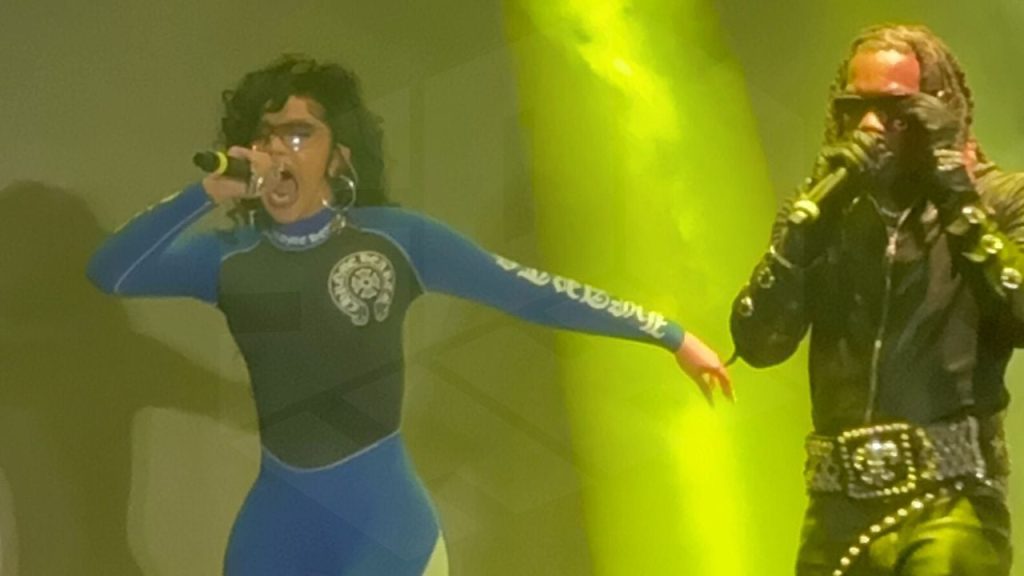 The rollercoaster romance of rap power couple Offset and Cardi B took another twist recently, leaving fans wondering if they've rekindled their love once again. The drama began back in June 2023 when Offset made a cryptic post and delete on social media, hinting at infidelity within their relationship " " My wife f*** a n*** on me gang yall n*** know how I come." Cardi B responded in her typical no-nonsense style, taking to Clubhouse Live to sing Keyshia Cole's "Should've Cheated" and assert her status, "Come one now, I'm Cardi B. I think sometimes m**f** s forget I'm Cardi B. If I was giving this p*** to anybody it would be out. I'm not just anybody. Can't f*** no regular degular shmegular cause they gon' tell the world and I can't f** no n*** in the industry cause they gon' tell too."
Amidst the rumor mill, notorious gossip personality Tasha K couldn't resist chiming in on her podcast, Unwine With Tasha K. She alleged that the woman Offset cheated with was none other than the current girlfriend of the infamous Suge Knight. As the gossip spread like wildfire, the alleged girlfriend, Brandy, went on to post videos of herself inside the room of Offset and Cardi B's daughter, Kulture, adding fuel to the fire. She tweeted, "According to her, She has known #Offset since 2013 up until last year. and this is at their home in Vineland in Hollywood. She says that's her daughter's bed she is sitting on and in the camera. She is with #SugeKnight now. #barbz stream #barbieworld".
Offset, seemingly unfazed by the drama, dropped a teaser for his new song "Jealousy" alongside actress Jamie Lee Curtis. In a quirky twist, he impersonated the infamous 1988 CNN James Brown interview in the preview of the music video, which also features Taraji P. Henson.
With the couple's tumultuous history, some fans can't help but wonder if their recent "rekindling" is a stunt. However, Cardi B clapped back at the naysayers, denying the allegations and stating that it wasn't a stunt. She pointed out that the rumors were started by Tasha K's false claims, and now that they're putting their experiences into their music, some fans are quick to label it as a publicity stunt.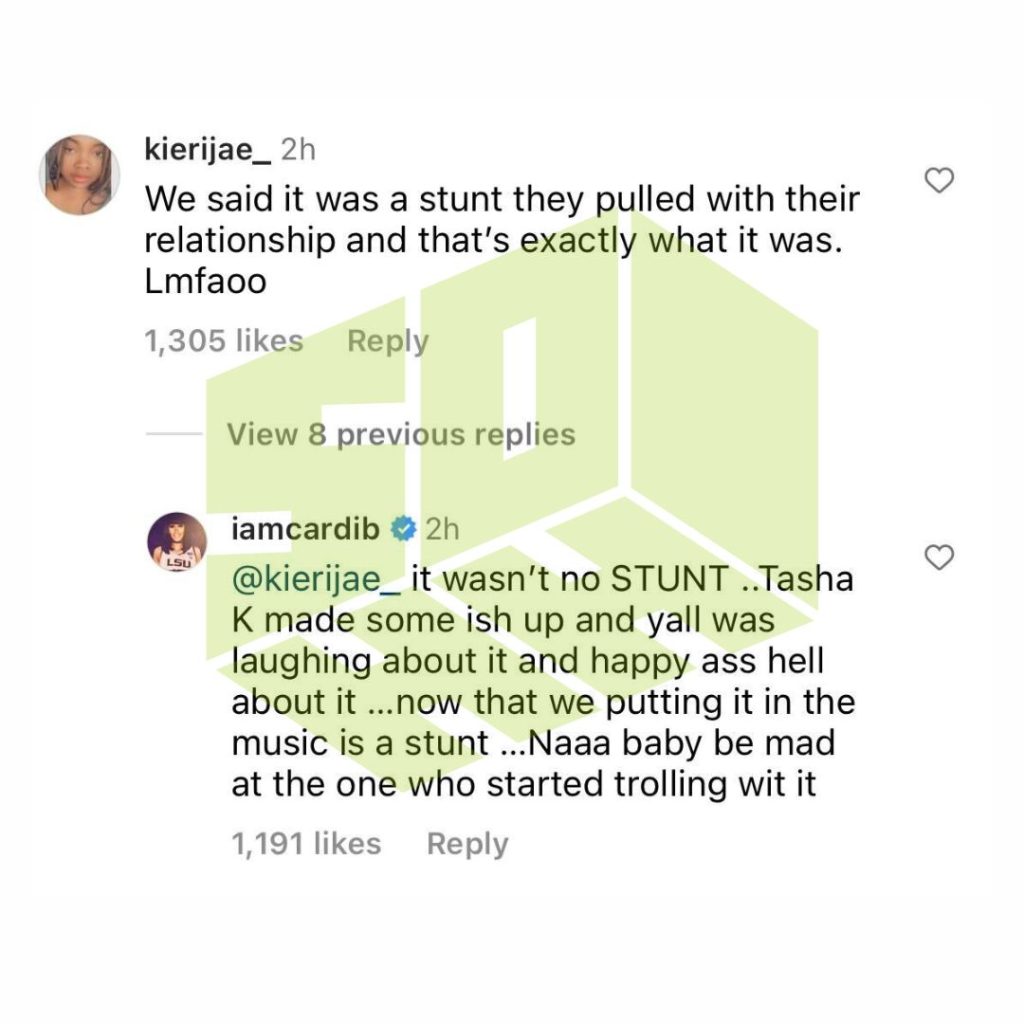 Despite the ups and downs, one thing is clear – Cardi B and Offset have undeniable chemistry when it comes to making music together. They've collaborated on several songs in the past, such as "Clout," "Motorsport," "Lick," and others. Their on-and-off relationship seems to mirror their creative collaboration, always leaving their fans on the edge of their seats, wondering what's next for the power couple.
This isn't the only "on-again-off-again" relationship that loves a good rekindling. Jayda and Lil Baby and even Ashanti and Nelly have been extra boo'd up lately.