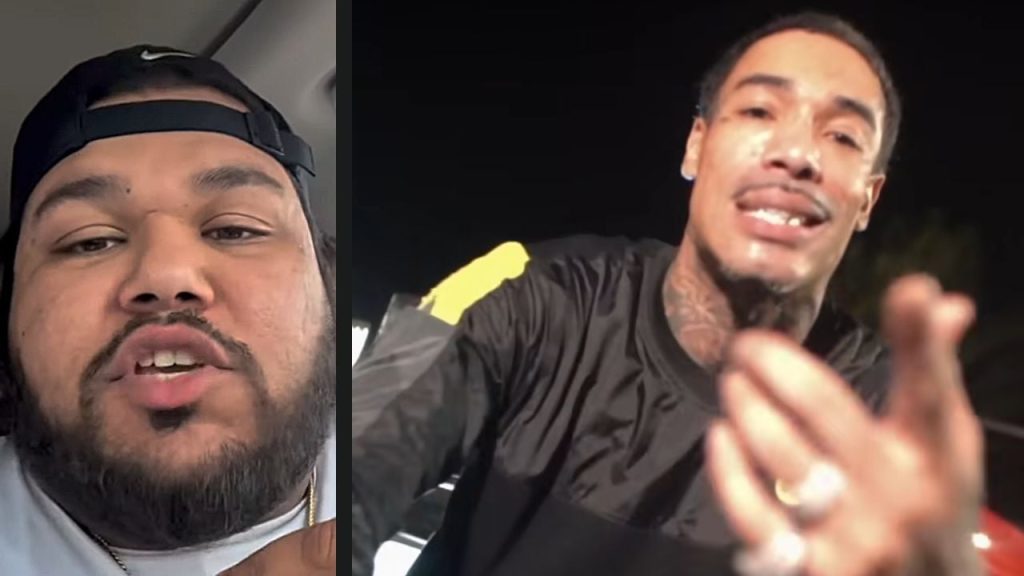 DJ 305 found himself in trouble after a birthday bash gone wrong when he played rival artist 50 Cent's music at former Triple C's member and rapper Gunplay's celebration. The incident, which took place on July 18th, quickly turned viral, leaving DJ 305 with no choice but to issue a public apology to Gunplay, his wife, and their entire team.
During the party, DJ 305 played "I Smell P****" and "Many Men," two tracks by 50 Cent, which triggered Gunplay's explosive reaction. In a video that circulated online, Gunplay can be seen yelling, "Why would you say play that?" before tossing a trash can directly at DJ 305.
In his apology, DJ 305 took full responsibility for the inappropriate music choice and expressed remorse for the bad moment. "I just want to send my sincere apology to Gunplay, his wife, and the whole team," he stated. " I'm a young guy and I wasn't aware of what was going on. It was a bad time, a bad moment that just happened. I take full responsibility and I apologize." 
Gunplay, on the other hand, shared his side of the story on his Instagram story. He explained that the birthday celebration started with love and excitement, but things took a turn when DJ 305 played "Many Men" and "I Smell A P" by 50 Cent.  Gunplay stated, "July 18,  2023, my wife threw me a birthday party surprising me with my brother Rick Ross & MMG family, a custom red Ruby Rolex made by Franky Diamonds, and a live performance by upcoming artist Zoeybrinxx. After the birthday party, we decided to celebrate my 44th at G5 Miami."
He went on to say," When we first arrived it was all love. After the bottle girls brought out our bottles and ones. DJ Juice started to shout me out for my birthday and started to play "Many Men" by 50 Cent. At this point, I just vibed out and let it play. Dj Juice decided to shout my name out once more and play "I Smell A P" by 50 Cent."
He continued to state, "At this point, I felt disrespected and tried. How I reacted is clear in the video. I never once intentionally pushed my wife or wanted to cause her harm." Gunplay wrapped his statement up by saying, "The clip that went viral was the end of the altercation. I didn't know who was touching me and wanted them off. G5 Miami owner Rick Taylor has not only extended an apology, DJ Juice was fired and not paid for the set. I apologize to the innocent bystanders who were threatened in my moment of rage. I love my wife and my fans. Don Logan."
The viral clip captured only the end of the altercation, and Gunplay expressed regret for any innocent bystanders who might have felt threatened during his moment of rage. He emphasized his love for his wife and his fans and clarified that he didn't know who was touching him in the midst of the chaos.
In response to the incident, G5 Miami owner Rick Taylor extended an apology, and DJ Juice, the DJ responsible for the song selection, was fired and not paid for the set.
DJ 305 expressed his hopes to maintain a cordial relationship with MMG and Gunplay in the future. It seems that the incident has served as a learning experience for the young DJ, highlighting the importance of being mindful of the music choices in certain settings.
As the year unfolds, it appears that 2023 has become a year of accountability and apologies in the music industry, with artists taking responsibility for their actions and seeking to grow from their mistakes.
So far in 2023, it has been the year for accountability and apologies. In May, rapper and basketball player, Flau'Jae, apologized for insensitive lyrics about 9/11 on her freestyle to Latto's "Put It On Da Floor."