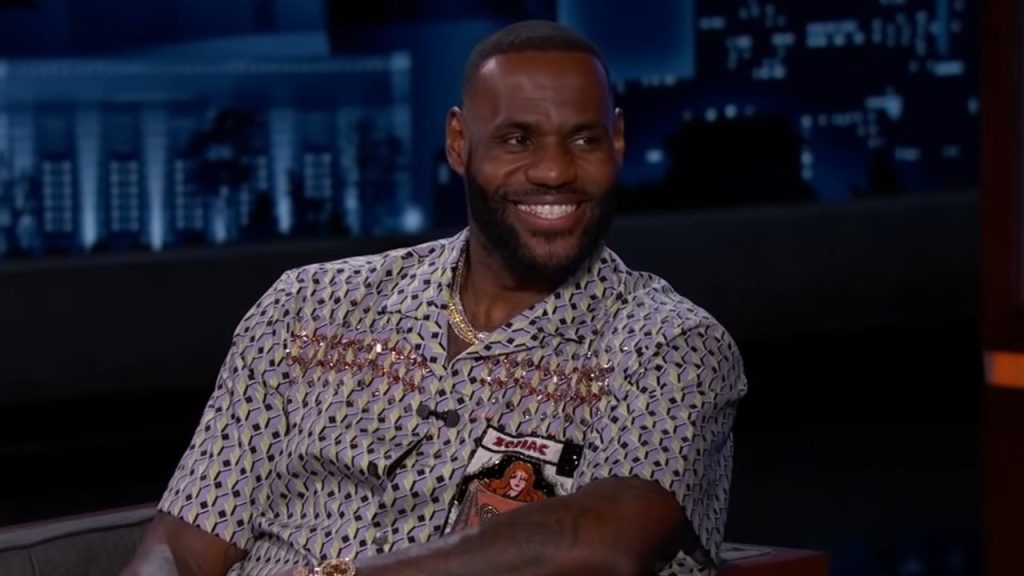 LeBron James has teamed up with PlayStation for an exciting collaboration that showcases a unique console design featuring his trademark phrase, "Nothing is Given, Everything is Earned." In a video uploaded on Twitter, James reveals the sleek black PlayStation 5 console adorned with colorful text and crown graphics, along with a matching controller displaying the iconic phrase.
"Nothing is Given, Everything is Earned"
The phrase "Nothing is Given, Everything is Earned," was coined by LeBron James during an interview with Sports Illustrated in 2014. The NBA superstar used the phrase to emphasize the value of hard work and determination, particularly in his hometown of Northeast Ohio. 
The motto has since become synonymous with his personal and professional ethos.
In 2017, James filed to trademark the phrase, which is now linked to his "I Promise School" initiative. The school, a collaboration with an Ohio public school, was established in 2018 to provide education and support to at-risk children in his community.
The Console Design
LeBron's partnership with PlayStation showcases the console's unique design, featuring his inspirational phrase and signature crown graphics. The console and controller sport the signature shape buttons, adding a personal touch that resonates with James' dedicated fanbase.
The console design is set to be released on July 27 via the PlayStation website, with preorders available since June 29. Fans and gamers alike are excited to get their hands on this special edition PlayStation 5, which combines cutting-edge gaming technology with LeBron James' motivational message.
As a philanthropist, basketball legend, and now a collaborator with PlayStation, LeBron James continues to make an impact both on and off the court. 
In other Lebron-related news, his son Bronny James recently suffered cardiac arrest during USC basketball practice. However, it has been reported that Bronny has recovered.
Nicki Minaj & 21 Savage Set To Be Operators In Modern Warfare 2
In other news, "Barbie World" rapper, Nicki Minaj, and "Red Opps" artists, 21Savage, are set to be Operators in the new Call Of Duty game. It appears that both artists may be featured as operators in the highly popular game Modern Warfare 2 and its accompanying Warzone mode.