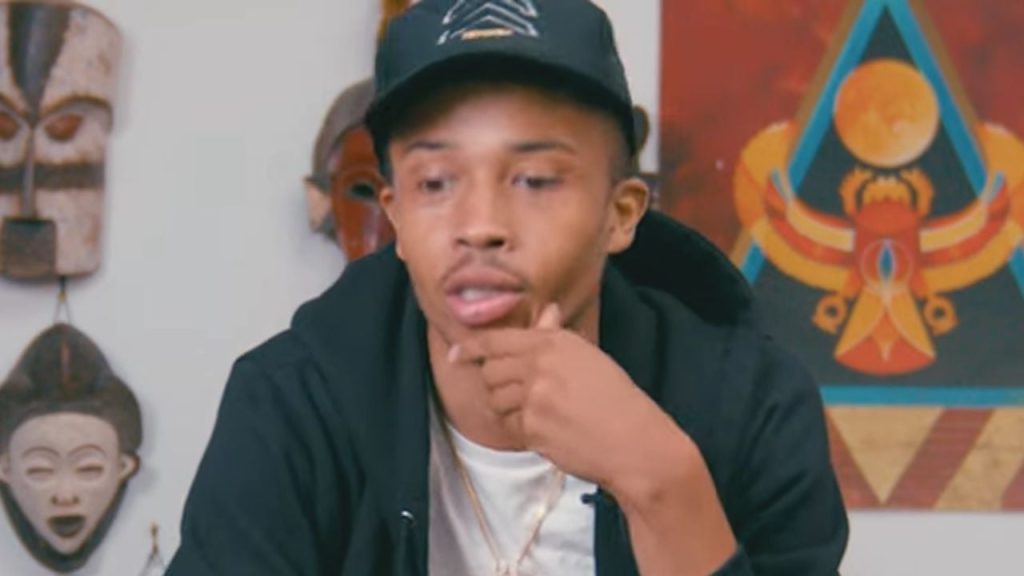 The hip-hop community has been rocked by the death of Devin Spady, also known as YNG Cheese. Cheese, the son of underground rapper and podcaster Gillie Da Kid, was killed in a triple shooting in Philadelphia on July 20th. 
YNG Cheese Mourned by Hip-Hop Community
The loss of Devin Spady sent shockwaves throughout the hip-hop community, prompting an outpouring of condolences from fellow artists and personalities. The rapper was remembered as someone who served the Philadelphia community with good deeds including helping a neighbor carry cases of water to her home and teaching a little boy how to tie his shoes.
Social media tycoon and podcaster Wallo267, who co-hosts the podcast "Million Dollaz Worth of Game" alongside Gillie Da Kid, took to Instagram to share his grief. Wallo267 posted several photos of Spady, expressing his deep sadness and love for his "Lil Cuz," saying, "…usually when I talk to you, I got a lot to tell you. Tonight the pain in my heart & tears spoke to you. I love you beyond life Cheese. I got your father, Rest Well!"
Rappers Meek Mill and 21 Savage, also shared their sympathies. Meek Mill, who also calls Philly home, acknowledged the challenges of surviving in the city, stating, "RIP CHEESE GOD BLESS YOUR SOUL! 🤲🏾 It's So f%#kinh hard to survive in Philadelphia. It's a shame!" 
21 Savage shared condolences and acknowledged Gillie's pain with, "Dam Gill" 
Radio personality Sway Calloway also offered his prayers for the grieving family, stating, "Praying for y'all". 
The son of the late rapper Easy-E also sent his love and prayers to the grieving family stating, "🙏🏾🙏🏾🙏🏾 send my love n prayers God bless….".
Police Investigation Continues in Murder
YNG Cheese was with two other men when he was murdered on the streets of Philadelphia on the 5800 block of Mascher Street in the Olney neighborhood at 8:24 p.m. Spady was shot once in the back and taken to the hospital by police and was pronounced dead at 8:39 p.m.  Police told NBC10 one of the victims ran over to a nearby home and 10 spent shell casings were located at the scene.
No funeral arrangements have been announced at this early stage. 
Lil Wayne Collaborator, Young Lo, Killed In Miami
It is heartbreaking to witness the loss of young artists and creatives within the hip-hop community. Devin Spady's death comes in the wake of the recent killing of rapper and producer Young Lo, who was known for his collaborations with Chris Brown, Lil Wayne, and Tyga.