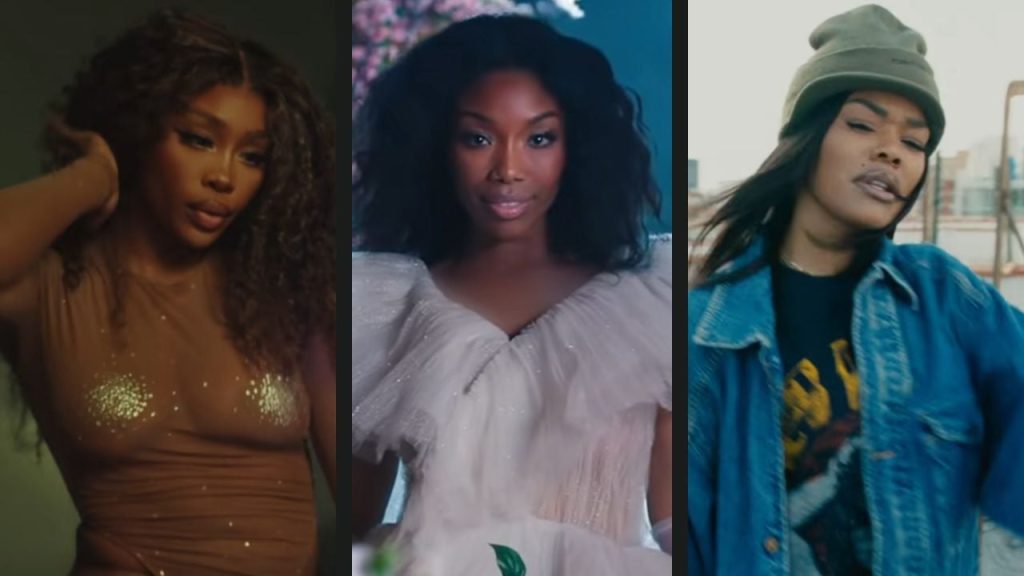 SZA, Brandy, and Teyana Taylor are set to be honored at Femme It Forward's second annual Give Her FlowHERS Awards Gala. The event, organized by the woman-focused entertainment company, will celebrate these influential women in the music industry. From SZA's impact on the current generation to Teyana Taylor's visionary work for the future and Brandy's legendary status, these honorees represent excellence and inspiring legacies. 
SZA Gets Her 'FlowHERS'
SZA, Brandy, and Teyana Taylor are slated to receive recognition at the second annual Give Her FlowHERS Awards Gala, hosted by Femme It Forward.
SZA, known for her unmatched impact, will receive the Big Femme Energy Award, recognizing her influence in music for the current generation. The R&B singer has achieved remarkable success with recent collaborations like Drake's "Slime You Out," which debuted at No.1 on the Billboard Hot 100, making it her second No. 1 track alongside "Kill Bill."
Teyana Taylor Is A 'Visionary'
Teyana Taylor, a triple threat in the music industry, will be honored with the Visionary Award. 
Taylor has not only made her mark as a musician but has also taken on the role of creative director for other artists' live performances, including Latto, Summer Walker, and Lil Baby. This award acknowledges her game-changing work and her role in shaping the future of women in music.
Brandy's Influential Legacy
The legendary Brandy will receive the Muse Award, celebrating her influential legacy that has inspired generations past, present, and future. 
The Moesha star, who is also set to release her Christmas album Christmas With Brandy, on Friday, November 10, expressed her excitement on Twitter, writing:
"I am so excited to receive my flowers at the second annual #GiveHerFlowHERS Gala! Thank you to the #FemmeItForward team for always doing it for the girls." 
Fans are excited for the legendary star as one wrote, "Oh It's Brandy SZN!!!!!! Christmas Album, Movies, Performances…. the Bible has been sitting at home getting her rest for the takeover!! ROCKA!!!" 
The Gala
The Give Her FlowHERS Awards Gala will serve as a platform to celebrate these remarkable women in music and is set to take place on Friday, November 10, in Beverly Hills, California. 
The event will also showcase emerging artists, including Ambré, Jane Handcock, LAYA, and Maeta, who will deliver captivating musical performances.
Victoria Monét Also Gets Her Flowers
Women are constantly dominating in music, as singer and songwriter Victoria Monét has recently earned six nominations at the upcoming Soul Train Music Awards. This marks her first nomination as a solo artist.