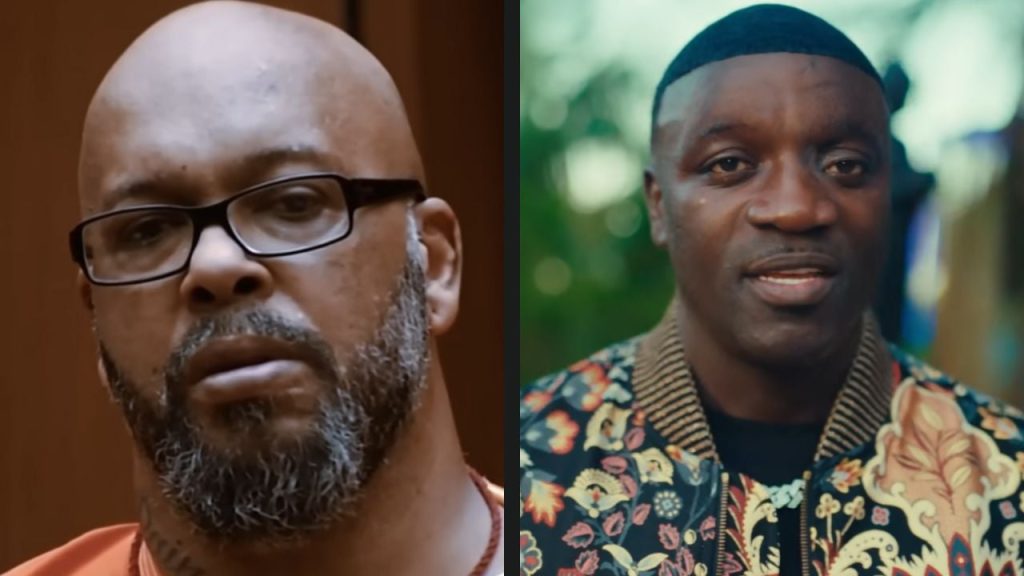 Suge Knight, the co-founder of Death Row Records, has made shocking allegations against popular singer Akon on his Collect Calls with Suge Knight podcast. Knight claims that Akon engaged in sexual relations with a 13-year-old girl. 
Suge Knight Calls Out Akon
​​On his Collect Calls with Suge Knight podcast, which aired on October 28, Suge Knight played a soundbite of Akon's comments from a VLAD TV interview. In the clip, Knight discussed Akon and a rapper he had signed named Detail, and their involvement in intimate relations with a friend's little sister and best friend.
"Akon you f*cked a little girl, 13, Detail you f*cked a little girl 12 years old, yall basically raped them," Knight said on the podcast. 
Akon Responds
The African artist's denial came swiftly as he responded to the allegations in a statement given to TMZ:
"I need to make it very clear that I absolutely deny these outrageous false and disgusting claims Suge Knight made on his podcast about me."  
Akon also denies the clips from the VLAD TV interview being recent.
"I've never called, received, or had any contact with Suge Knight since he has been incarcerated. My voice you heard on his podcast was as a soundbite previously recorded from an interview I did with DJ Vlad 3 years ago regarding Suge Knight in 2009," Akon said. 
In addition, Akon denied ever talking to Knight on his podcast and said he would file a defamation lawsuit against him:
"I've never been a guest on Suge Knight's podcast. I always believe in building positivity into the world and my actions and legacy have spoken to that. It's unfortunate that I have to defend myself from these lies and I will be involving my legal team in filing a defamation lawsuit against Mr. Knight, my prayers for his will still continue."
'Collect Calls With Suge Knight'
In the VLAD TV interview in 2020, Akon addressed a  violent confrontation in 2009 between Suge and Akon's road manager,  which he says came from a business dispute between himself, Suge, and Detail. Knight is currently serving a 28-year sentence for voluntary manslaughter.
Suge Knight launched his podcast, Collect Calls with Suge Knight in October 2023 to stay connected to the music industry while behind bars.  On the podcast, he plans to address long-standing beef with Snoop Dogg, Master P, and others. 
T.I. & Tiny Win Defamation Lawsuit
Similar to this ongoing defamation dispute, Atlanta rapper T.I., and his wife, Tiny, faced a defamation lawsuit in October. The couple, accused of sexual and physical assault by their former friend Sabrina Peterson, emerged victorious from the legal battle.