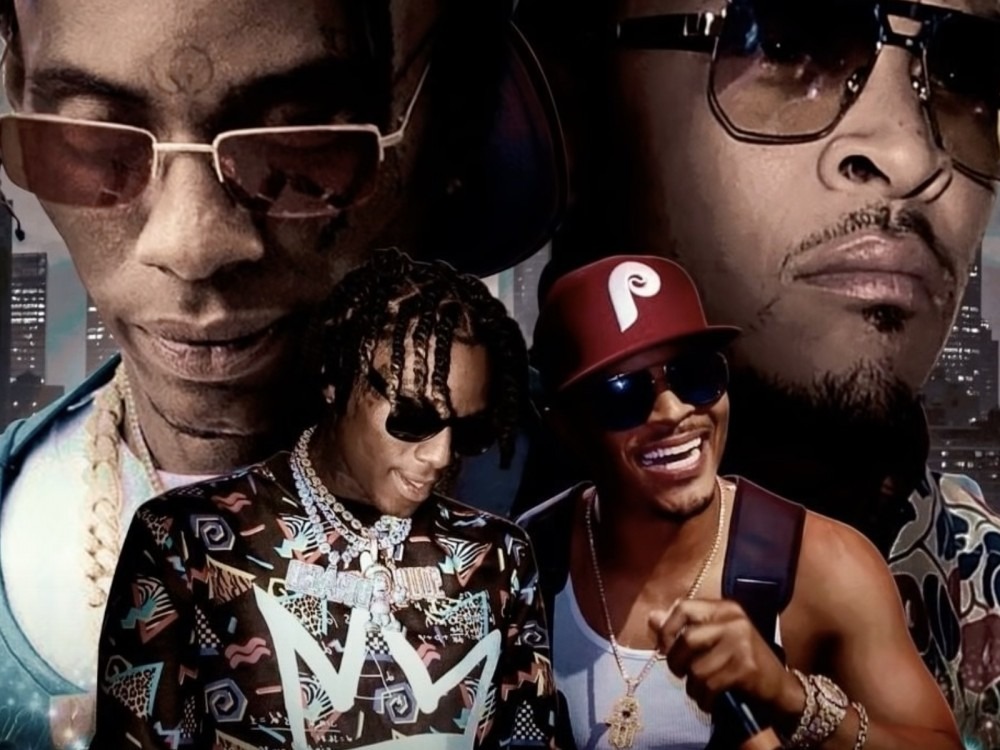 Atlanta rapper Soulja Boy knows it's deeper than VERZUZ battles. The hip-hop star has come through with new music following an epic battle against longtime friend and playful Internet rival Bow Wow.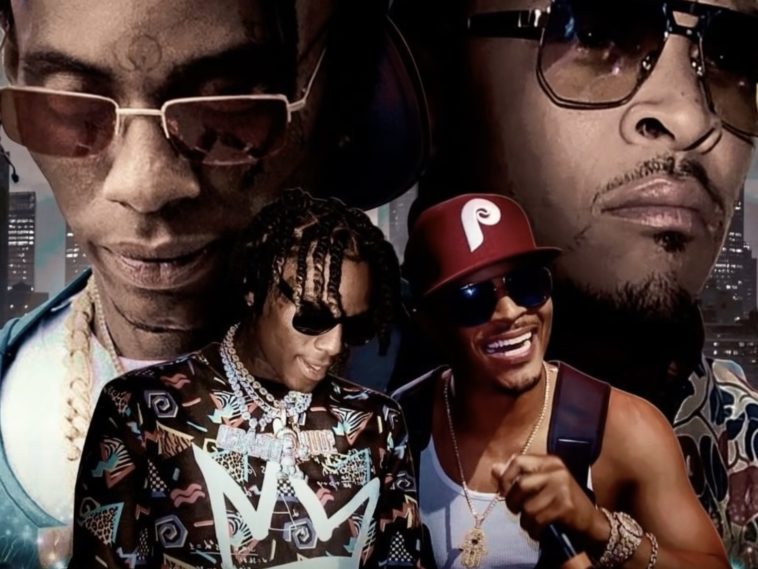 99 Views
Comments Off on Soulja Boy + T.I. Blast People Who 'Copy & Paste' Their Style
Soulja Boy Surprises Everyone W/ New Music
Big Draco relied on the power of his social media pages to drop his new "Copy & Paste" banger with self-proclaimed King of the South, T.I.. Soulja Boy uses his bars to reference how he's a true trendsetter and paved the road for his peers.
"I'm on my third comeback, you ain't have one/I'm 007, a Golden Gun – Run up on the gang, n*gga you gonna get popped/Only thing I killed was an opp, wasn't no hip-hop … Pull up and shoot, Kyrie Irving/They copied the drip, they copied the drip, they copied the drip/Copy me, copy me, copy me, copy me/These rappers copy me, copy me, copy me/Copy the drip, copy the drip, copy the drip." ("Copy & Paste")
Tip follows Soulja Boy's lead and references himself as the true creator for the trap music genre.
"Okay, I just be minding my business/And n*ggas ain't gonna wanna admit it, trap music wouldn't be in existence if I ain't invent it – who would have known an anonymous killing could lead to such a phenomenal feeling/Confidence comes from incompetence." ("Copy & Paste")
The new music dropped the same night Soulja Boy and Bow Wow put their classics up against one another in a memorable VERZUZ battle.
French Montana + Soulja Boy Link Up
A few days ago, Bad Boy Records' French Montana went to his Instagram page with some epic footage of himself in a recording studio with Soulja Boy. The bars directly referenced reality TV star Kim Kardashian's publicized divorce from rap star Kanye West, the Brooklyn Nets' Kyrie Irving and James Harden – who allegedly paid $100,000 for a Saweetie date – and La La Anthony filing for divorce from NBA star Carmelo Anthony.
"Lost a bag on Kyrie, gotta back like Travis did Kylie/She made it clap for the 'ah, ah,' shorty did the split like La La/Did the split like Kim K, gotta for the half like MJ/AP ain't hitting in the light/It was fake like the Mayweather fight/Montana been spitting that ether, before Rakim was kicking that speaker/Keep a hundred, I'm ballin'/But I ain't paying a hundred like Harden/Make it clap like Chloe, not my ex, Khloe, that Chloe with Beyoncé"
Bow Wow's True Soulja Boy Feelings
Bow Wow was recently on a mission to set beef rumors straight. The hip-hop veteran posted a transparent message through social media, addressing concerns he and Soulja Boy were on bad terms ahead of this weekend's VERZUZ battle.
"Please get this clear! Soulja is my brotha for life. We will never in life beef. This is fun and games. I see fans like awww man here they go…. that's my dawg and that's why we can bag on each other the way we do. You guys have nothing to worry about."
The VERZUZ Tease
In May 2021, Bow Wow posted an image of Soulja Boy and his alleged first girlfriend through his own Instagram. In the post, BW tagged VERZUZ co-founder Timbaland with a playful message, claiming Soulja wasn't ready for their battle since he was having wine with certain women. 
"@souljaboy when you start kissing in person? You said only ova the 📱 😂 #Verzuz 😂 #brodieonhisgrownman #friendlycompetition #verzuz @timbaland me and @iamdjjus in rehearsals, big drako having wine night he not focused 😂 SEE YOU SOON BROTHER 😈"
Soulja Boy quickly responded to the post with a series of laughing emojis, suggesting Bow Wow's call-out was all in fun and treated as such by him. Timbaland also made an appearance in the comment section with a similar laughing emoji response. 
😂😂😂 -Timbaland
😂😂😂😂😂😂😂😂 -Soulja Boy