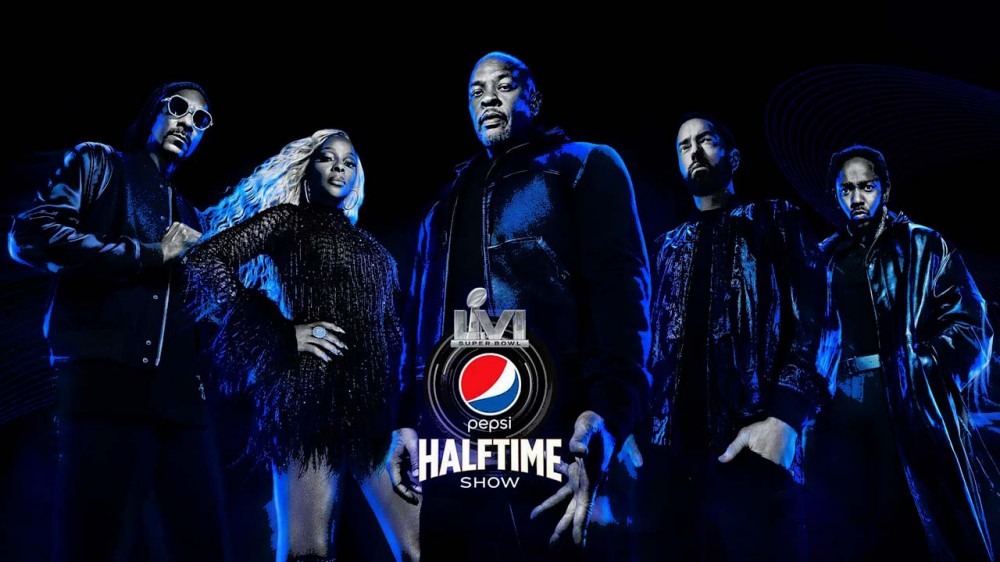 Snoop Dogg is hyped for the Superbowl Halftime show, featuring a star-studded lineup including Dr. Dre, Kendrick Lamar, Eminem, and Mary J. Blige. But with social justice still on the minds of many fans, will putting on "the greatest hip-hop show ever" be enough to meet the moment?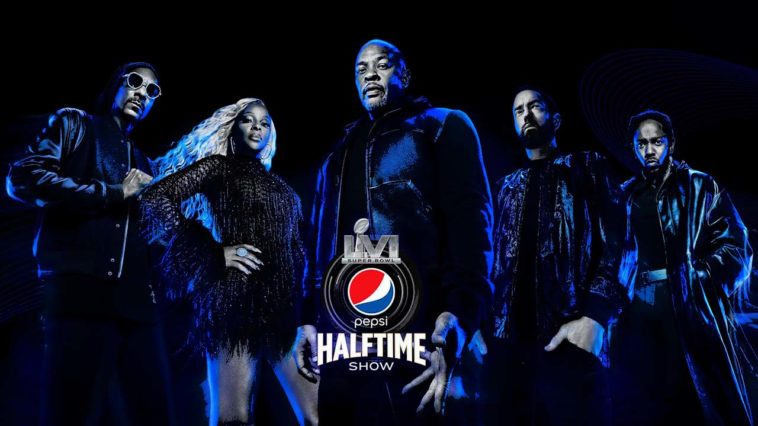 109 Views
Comments Off on Snoop Dogg Says The 2022 NFL Halftime Show Will Be "The Greatest Hip-Hop Show Ever." After George Floyd & Kaepernick, Is Entertainment Enough?
Snoop Dogg Hypes Up 2022 NFL Halftime Show
The 2022 Super Bowl and Halftime show – produced by Rocnation – is coming up on Feb 13 and Snoop Dogg is hyped – billing it as "the greatest performance… in hip-hop history."
Snoop talked about the superstar lineup – including Dr. Dre, Eminem, Kendrick Lamar, and Mary J. Blige  – during an appearance on "Monday Night Football" with football legends Eli and Peyton Manning. 
"We're so thankful that the NFL is accepting hip-hop on stage and letting us do what we do," Snoop said. "We're gonna give you the greatest performance you've ever seen in hip-hop history."
But after several years of racial unrest, fans are wondering will the Superbowl stage be used to address any of the social justice issues still simmering beneath the surface.
Racial Justice Activists Wonder: Will The NFL's Star-Studded 56th Super Bowl Halftime Show Be Shots Fired or an Olive Branch?
The NFL Super Bowl halftime show musical performers have been announced.  But with the NFL's complicated history towards protests against police brutality, the lineup has fans wondering if shots or reconciliation will be on the agenda.
The NFL hired RocNation to mend its battered reputation after the battle with Colin Kaepernick over his in-game protests that were distorted as "anti-police."   The fact that RocNation's curated lineup of performers (except Mary J. Blige) have all had a history of "anti-police" rhetoric could be an indicator of more than just entertainment on the show agenda.