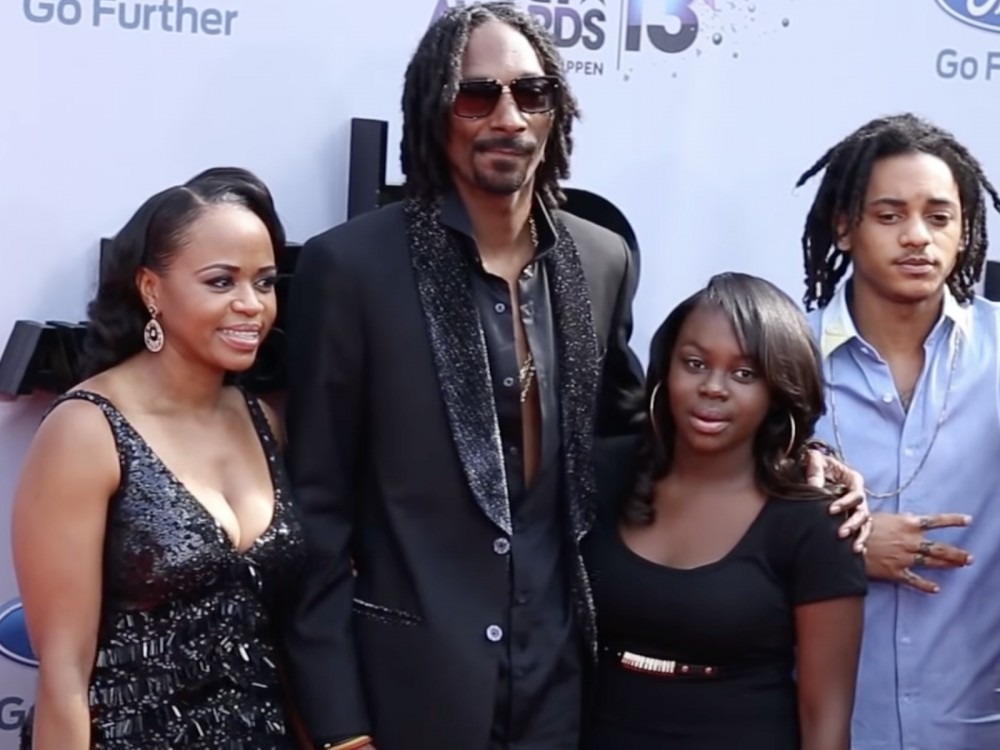 West Coast icon Snoop Dogg is taking his marriage goals to an entirely new level. The rap icon has appointed his wife Shante Broadus as his official manager.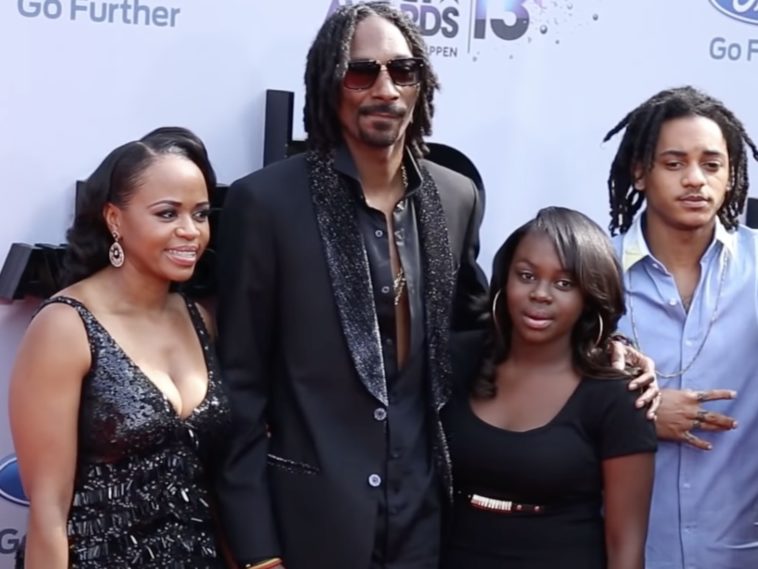 149 Views
Comments Off on Snoop Dogg Puts His Entire Career Into Wife's Hands
Snoop Dogg Puts Career Into Wife's Hands
The Doggfather's decision puts the Boss Lady Entertainment founder as the key overseer of his full portfolio of his business ventures and investments. She started her career by initially managing Snoop Dizzle and is back to helping guide his business decisions once again.
In her new role, Shante will bring her vast, multi-dimensional expertise to expand Snoop Dogg's existing ventures, as well as cultivate and fortify all upcoming partnership deals across the cannabis, spirits, gaming, music, brand partnerships, touring, licensing and TV/film space. Additionally, Shante will oversee the media arm of Snoop Dogg's empire, diGGital doGG – home to exclusive mobile apps, video games and a proprietary animation pipeline. 
Mrs. Broadus has already issued a statement confirming the power move and what made the decision a no-brainer.
"The industry at large is seeing a major shift in more representation of Black women in key executive roles. I am excited to enter this official position, helping to further expand Snoop's wide-ranging empire," said Shante. "I have been by Snoop's side for over two so together with the rest of the team, our goal is to strengthen Snoop's legacy as a brand with the loyalty and trust of our guidance that has made Snoop who he is today."
Snoop Dogg Joins Def Jam
The massive news comes after Snoop shocked the rap game by joining forces with iconic record label Def Jam. In a Twitter announcement, SD saluted Def Jam and explained his reasons for partnering with the label at such a late point in his music career.
"What up ya'll big Snoop Dogg, AKA King of the West Coast. I gotta give ya'll some information about what's about to go down. There's a new creative consultant for Def Jam Records executive and you lookin' at him now. Def Jam Record, and you may wonder why so long in my career would I want to work for Def Jam Records, let me tell you why. As a kid, a young rapper, Def Jam Record was the holy grail of hip-hop."
Snoopy Reveals Throwbacks + Tributes
Besides his power business moves, Snoop Dizzle has been preoccupied with his mother. In May 2021, Dogg lit up Instagram with posts centered on beloved mom, Beverly Tate. The California legend shared everything from a tribute song to a Mother's Day playlist of tunes in her honor.
"Mother's Day mix. 🙏🏾💝🌺🌺🌺🎙"
Fat Joe + 50 Cent Send Prayers
In early May 2021, rap star 50 Cent shared a snapshot of Snoop and his mom. The Queens native proceeded to encourage his 26.6 million followers to send them a prayer following the news of Tate not doing well health-wise.
"say a prayer🙏🏿for @snoopdogg Mamma"
Fellow New York rapper Fat Joe followed up by going into the comments section to send his own prayers.
"🙏🏽🙏🏽🙏🏽🙏🏽🙏🏽🙏🏽"