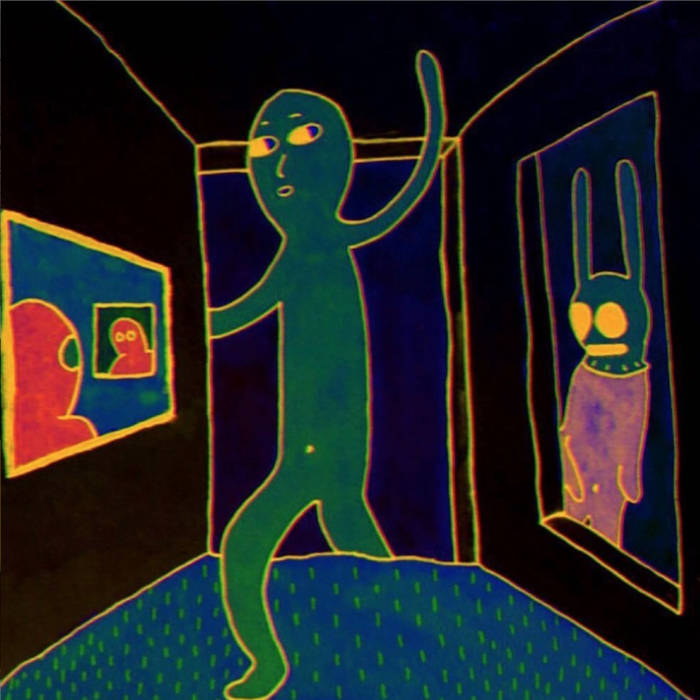 Looking back to the halcyon days of 2012 is hard. Partly because so much has happened since then, its hard to actually put anything into perspective and partly because life was a blur then. I was going out too much and staying in too little. But when I do think back, I'm mostly reminded of the music (as cliché as that sounds). While everyone was raving about Rustie, Justice's return and Katy B I was hammering Time Team, the debut album by electronic artist Slugabed. It was filled with wonky melodies, muted beats, and a wicked sense of humour. Then Slugabed kind of vanished until 2017s Inherit the Earth. Since then, he's released an album, or EP, every year. 2021 is one exception as he's unveiled his fourth long player. The aptly titled for June We Leave the Window Open at Night.
As with his previous work the music is lithe and bassy but there is an illusory quality to the music. Titles like 'The Tiny Man is Here', 'Oh I'm Floating', 'Out the Window I Go', 'Wake Up, Something's Afoot', 'Drifting In And out' and 'Farewell, Tiny Man!' makes it sound feels like a concept album about going to sleep with the window open, allowing in some kind of sprite, or spirit, who takes the dreamer on lurid adventures.
Opening track 'Curl Your Toes, Clench Your Fists' opens with abstract synth noises and blips. Then one at a time the song is layered with synths and keyboard until Slugabed has created a wonky orchestral vibe. It tells us that this isn't the same Slugabed we enjoyed last year, or the year before, or the year before that, but there should be enough here to remind us why we feel in love with his music in the first place. Lead single 'The Tiny Man is Here' is one of the best songs Slugabed has ever released. It is filled with whimsy without being annoying, but more importantly it's incredibly catchy. Here Slugabed has finally delivered on his initial hype and released a song as catchy as it is woozy. It's worth the price admission on its own, but everything that follows is a bonus.
Interspersed throughout the dream journey Slugabed has included some of his most personal tracks to date. 'Plague' is an oddly subdued piece, which isn't surprising given how the last 12-18 months have been a massive non-event. Despite this, it still has a delicious bounce in its step and features a saxophone solo that is as avant-garde as it is smooth. 'My Wife, Who Comforts Me' is wonderfully touching in places with Slugabed showing us his emotional side for one of the first times.
After an initial listen 'We Leave the Window Open at Night' isn't what I was expecting, but somehow better. It managed to surpass my expectations while giving me none of that sour taste of disappointment after looking forward to its release. What this should do is cement Slugabed as a forward-thinking artist who doesn't sit on his laurels. He is constantly pushing himself to break new ground and 'We Leave the Window Open at Night' shows that. It is his most accomplished album to date and one that gets better with every listen. It might not be as devastating as 2019s Any Attempt to Control the Environment… or lo-fi as 2017s Sluga's Secret Beat Tape, but it doesn't have to be. Instead, we have an album full of wonderfully crafted songs that let us know a bit more of the man behind the computer. What he does next is anyone's guess. Maybe he'll release a filthy bass music album, or perhaps another collection of lo-fi sketches, or a full length Ssaladd album (his live band jazzy side project). Ultimately it doesn't matter as it'll be unexpected but a culmination of everything he's released to date. While we wait, I'll leave the window ajar and hope the tiny man pays me a visit tonight.