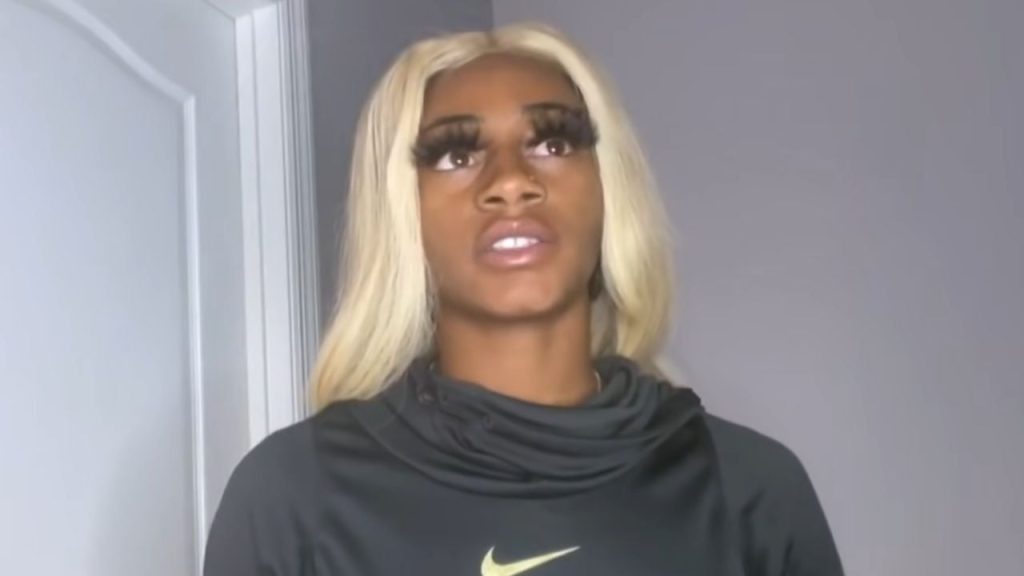 Track star Sha'Carri Richardson took to social media to voice her disappointment and frustration with ESPN for not extending to her an invitation to the 2023 ESPY Awards. She accused ESPN of previously portraying her as a "charity case" and emphasized the exceptional skill and dedication required in her discipline.
Sha'Carri Richardson Says Track & Field Sport Is Not Respected
Sha'Carri Richardson, the celebrated track star, aired her grievances on Twitter, expressing her dissatisfaction with ESPN for not inviting her to the 2023 ESPY Awards. Richardson, who recently achieved remarkable success on the track, expressed her feelings of disrespect by national media towards the track and field sport.
The bold and outspoken athlete says the network had extended an invitation to her in 2021 after she was suspended from the Olympics, portraying her as a figure to be pitied.  She criticized the lack of respect that track and field receives in the United States.
"The ESPYS invited me when my life was in shambles as if I was a charity case," remarked Sha'Carri.  "The disrespect that track & field receives in the USA alone is nasty. Half of the athletes there now could not do what we do on our WORST day."
Sha'Carri Richardson's Outstanding Track Success
Richardson's outburst followed her recent success on the track, where she broke records and won titles at the United States Championships on July 7. Her remarkable performances have brought her back into the spotlight after being suspended from competing at the Tokyo Olympic Games in 2021 due to a positive cannabis test. Her suspension garnered support from figures like Diddy and other prominent members of the hip-hop community.
Despite the setback, Richardson has bounced back and earned a spot in the 2023 World Championships after winning the United States Track and Field Championships.
During the 2023 U.S. Track and Field Championships, Sha'Carri Richardson amazed spectators by shedding her signature orange hair moments before her 100m championship race. A video captured the captivating moment as Richardson removed her wig, revealing her determination and readiness to compete at the highest level. Her performance showcased both her athletic prowess and her ability to captivate an audience.
Juvenile Blasts ESSENCE For Hip-Hop 50 Exclusion
Speaking of being overlooked and underrated, Juvenile blasted ESSENCE about being excluded from the festival's 2023 Hip-Hop 50 lineup.  In response to the backlash, festival organizers added the New Orleans rap legend to the artist lineup, ensuring that his contributions would be celebrated at the event. Juvenile's actions highlighted the importance of artists voicing their concerns and advocating for their rightful place in the music industry.