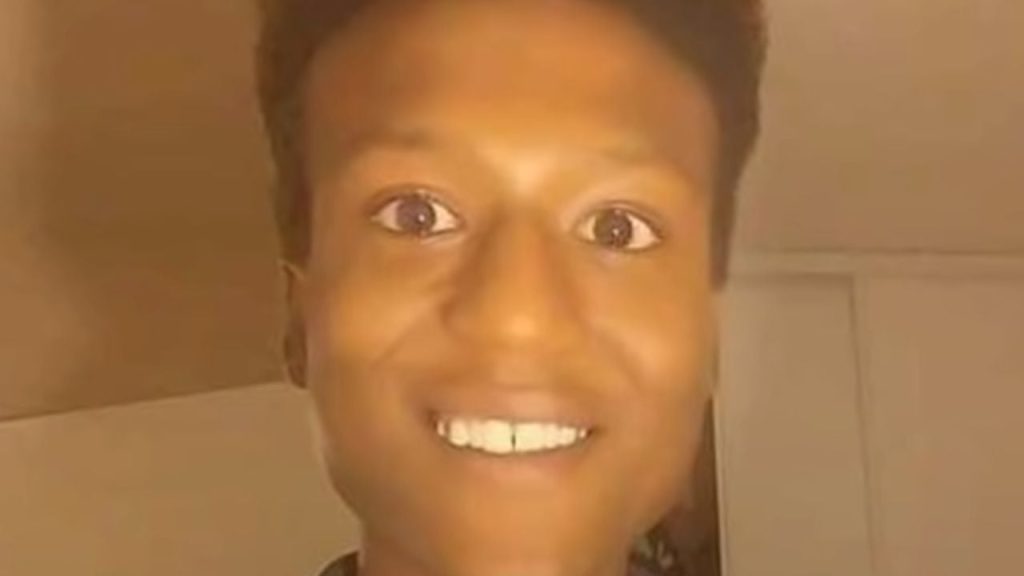 In a heartbreaking blow to Elijah McClain's family, a second police officer involved in his 2019 death has been acquitted. Nathan Woodyard, who was the first officer to stop McClain on that fateful day, was found not guilty of manslaughter and criminally negligent homicide. 
Not Guilty?
On Nov. 6, a jury in Colorado found  Nathan Woodyard not guilty of manslaughter and criminally negligent homicide. 
Woodyard was the first officer to stop McClain as he walked home from a convenience store in an Aurora, Colorado neighborhood on August 24, 2019. Elijah McClain, a 23-year-old massage therapist, was approached by Woodyard after a 911 caller described him as "sketchy."  Woodyard quickly put his hands on McClain without explaining the reason for the stop, according to state prosecutors. 
Within minutes, he placed McClain in a neck restraint, known as a carotid hold, briefly rendering him unconscious. Paramedics then injected McClain with ketamine, a powerful sedative. McClain would later die in the hospital on August 30, 2019. 
McClain's Family Devastated
The trial's outcome has left McClain's family devastated, with his mother, Sheneen, breaking down in tears upon hearing the verdict. The acquittal of Woodyard adds to the frustration and pain they have experienced throughout the legal proceedings.
The verdict follows a recent split decision by another Colorado jury in an earlier trial involving officers in the same encounter. In October 2023, a jury convicted one officer named Randy Roedema of homicide but acquitted another officer named Jason Rosenblatt in the case. 
A total of five police officers and paramedics were charged two years after McClain's 2019 death. The two paramedics charged in his death named Jeremy Cooper and Lt. Peter Cichuniec, are being tried in separate trials. They are charged with manslaughter, negligent homicide, and several counts each of assault 
A mostly white and female jury accepted  Woodyard's arguments that he was justified in using the now-banned neck restraint because  McClain had, he believed, reached for another police officer's gun during the struggle, and that the hold was not a factor in his death.
Banned Neck Restraint
In a three-week trial, prosecutors presented one side of the story, focusing on Woodyard's choice of confrontation over conversation. They argued that the officer's decision to use a banned neck restraint played a role in McClain's untimely death. 
Defense lawyers, on the other hand, contended that Woodyard made decisions in a chaotic situation and should not be held responsible for the tragic outcome. During the encounter, McClain was walking home from a convenience store when he was approached by Woodyard, who quickly restrained him without explaining. 
Moments later, McClain was rendered briefly unconscious from the neck restraint. Paramedics later injected him with ketamine, and he died in the hospital.
Woodyard's Emotional Plea
Woodyard emotionally described a scene in which the three officers struggled to gain control of McClain. Woodyard said he placed him in the hold after Roedema said  McClain was reaching for Rosenblatt's gun, a claim disputed by prosecutors.
Woodyard testified that he was afraid to get shot and that he "wouldn't see his wife again," during the confrontation with McClain. 
Woodyard was the third and final police officer to go on trial. The joint trial of the two paramedics is expected to begin on November 27.
Justice For Tyre Nichols
In a similar case, Tyre Nichols, a 29-year-old Black man from Memphis, died as a result of excessive police force during a traffic stop on January 7, 2023. Nichols was brutally assaulted by five police officers and passed away three days later from his injuries