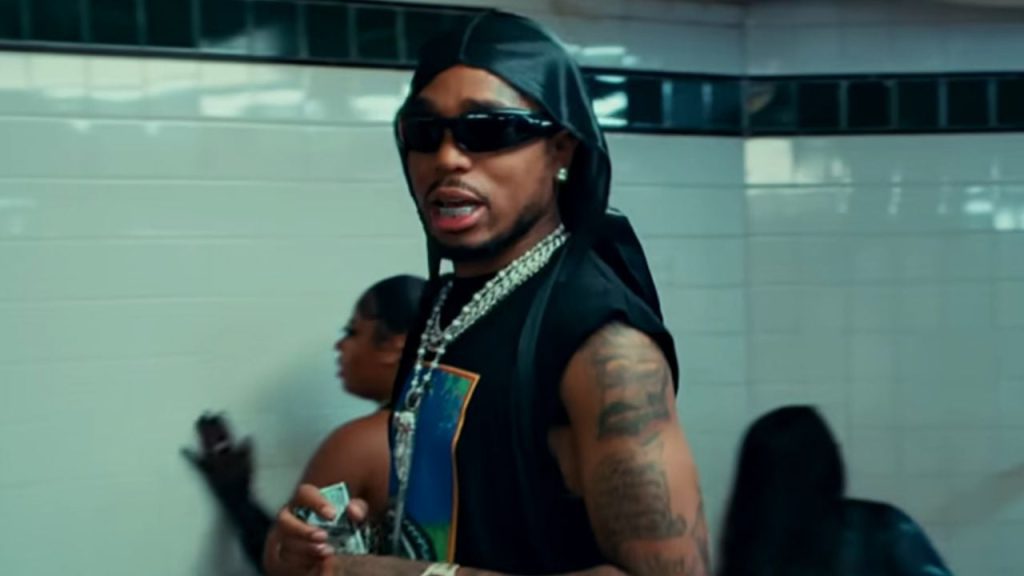 Quavo recently shared his experience with grief after the tragic loss of his nephew and Migos groupmate, Takeoff. In a recent interview with the New York Times, the Atlanta rapper discussed how Davido and Gillie Da Kid, who also experienced personal tragedies, have been helping him cope. 
Quavo Talks Coping With Grief
Quavo has opened up about finding strength in the midst of grief following the tragic passing of his nephew and Migos groupmate, Takeoff. In a recent interview with the New York Times, Quavo revealed that he is still processing Takeoff's death, stating:
"How am I getting through it? I don't know. We pray, we get through it with God. God just keeps us up…But this is a wound that ain't going to ever heal for us, because we don't understand. You know? I don't understand." 
The 32-year-old rapper was with Takeoff when he was shot and killed in Houston on November 1, 2022. Quavo's latest album, Rocket Power, pays tribute to his late nephew, as "Rocket" was Takeoff's nickname.
Davido & Gillie Da Kid
The "Lamb Talk" rapper found solace in the personal experiences of two artists who have also faced grief. One of them is Davido, who recently lost his three-year-old son to a tragic pool drowning. Quavo shared that after a private conversation with the Afrobeats star, he was deeply moved, saying:
"He just broke me down. I didn't even know none of that happened. Afterwards, I did, but I'm just saying like it clicked, it really clicked."
And it wasn't just Davido who impacted Quavo's journey through grief. The rapper also mentioned Gillie Da Kid, who opened up about the loss of his son, YNG Cheese, in an interview on The Pivot podcast. Gillie Da Kid's emotional story resonated deeply with Quavo and inspired him to speak openly about his grieving process. 
Quavo Talks True Religion With Takeoff's Sister
In addition to processing his grief, Quavo has been finding moments of connection and inspiration in surprising places. 
Recently, he was interviewed by Takeoff's younger sister, Heaven, for a video on True Religion's Instagram page. Heaven asked Quavo about his sense of style and how she inspires him with fashion and life, as he serves as one of the ambassadors for the popular fashion brand. 
In addition, since Takeoff's passing, the former Migos member has started the Rocket Foundation. The foundation has the name "Rocket" due to Takeoff's nickname, and it seeks to prevent gun violence, in partnership with the Community Justice Action Fund.
Lauren London Talks Grief
Quavo's journey through grief echoes the experiences of other celebrities, such as actress Lauren London, who has been open about coping with the loss of her boyfriend and father of her son, Nipsey Hussle. In an interview titled Growing through Peace with Lauren London, she reflects on her healing process and continuing Nipsey's legacy.