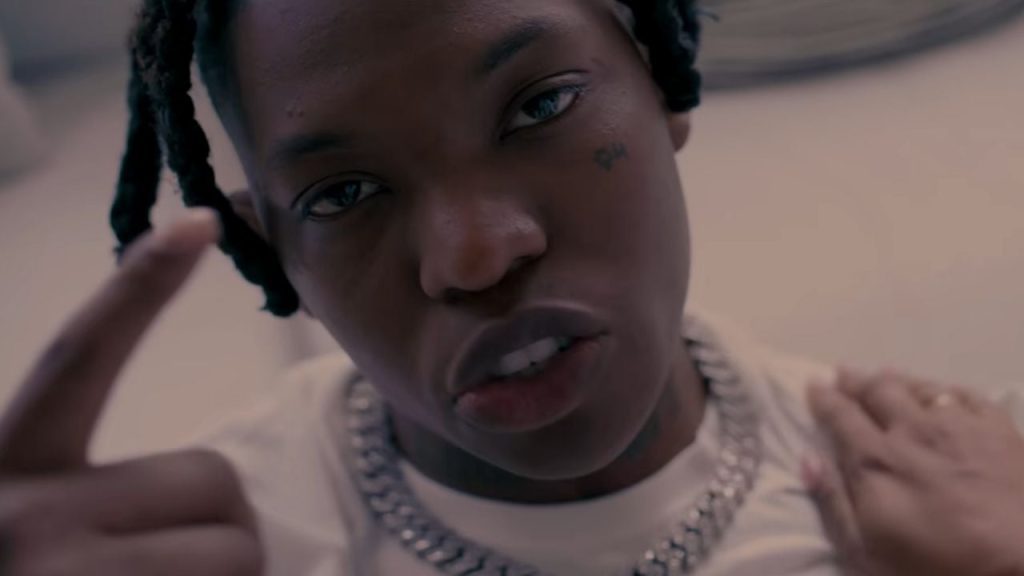 Yung Bleu recently made headlines due to battery allegations after his arrest. The incident concerns a custody dispute concerning his child, which escalated into a physical altercation. The Alabama rapper now faces legal repercussions following the incident and has recently responded to such allegations.
Custody Battle Gets Violent?
Yung Bleu was arrested on October 15 in Hall County, GA, where the rapper allegedly attacked a woman in a custody battle over their 10-year-old child. The rapper is best known for his hit 2020 single, "You're Mine Still," and his collaboration with Nicki Minaj, 'Love In The Way.'
According to TMZ reports, the Alabama native showed up unannounced at the woman's home, leading to an argument that escalated to him physically assaulting her by picking her up and throwing her on the ground. He was taken into custody and charged with misdemeanor battery but was later released on bond.
Yung Bleu Speaks Out
In response to the allegations, Yung Bleu took to social media to address the situation. He shared:
"Lol the storm coming. I'm About to turn in this last album before | 100% own all my music catalogue. . Just built my own 2 million dollar facility & started my own recording , Marketing distribution, media and film company! all under one umbrella, Moon Boy University. So y'all no the storm coming. the FAKE NEWS, the slander. Ima keep going towards the end goal I got bigger goals than music! Music was just my first step. I only did it to cope with my emotions .100 million in the next 5 years! Doing something more important than myself. The plan unfolding. I did everything I said I would . one of the few that ain't cap bout nun 100 I'm off this internet thing but I will take the time to tell all my ladies that may be a fan of bleu. I cherish women and I'm completely innocent. Just no this about to be one of toughest times to be a fan of mines because ima bout to go into another bracket as an OWNER and entrepreneur and people hate and you no ! THEY. Hate that."
Gunplay Loses Custody Of His Daughter
In a parallel incident, rapper Gunplay recently faced accusations of domestic abuse and child neglect, resulting in him losing custody of his daughter. His wife, Vonshae Taylor-Morales, voiced concerns about Gunplay's substance abuse and disclosed his aggressive actions toward her.