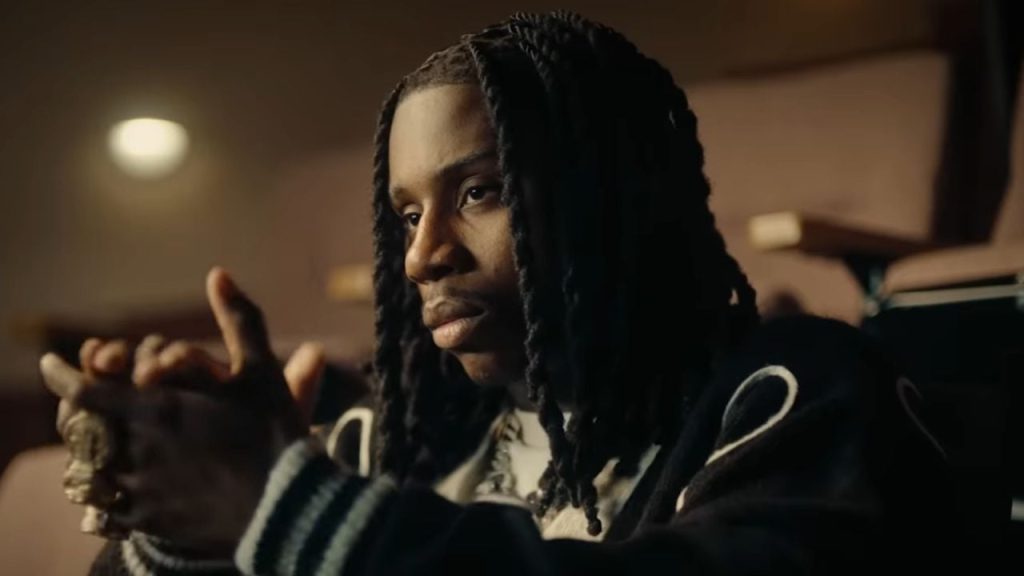 Polo G is gearing up to release his highly anticipated new album, Hood Poet. Set to drop on September 15; the album promises to showcase Polo G's lyrical prowess and personal experiences. 
Polo G Announces 'Hood Poet'
The album's announcement came during a 24-hour live-stream painting of the Hood Poet mural, followed by a cinematic album announcement trailer premiere. Collaborating with producer Southside, Polo G revealed the meaning of his upcoming project. 
The album's title is an acronym for He Overcame Obstacles During Pain Or Emotional Trauma, reflecting the "RAPSTAR" rapper's journey and his challenges.
Fans can look forward to the release of the debut single, "Barely Holdin' On," from the Hood Poet album on August 18. A visually stunning music video premiere will accompany the single. 
Loading…
Further adding to the excitement around the upcoming album, Polo G took to Instagram to showcase his new customized jewelry inspired by Hood Poet. The rapper captioned the post with "#HP Loading," creating even more anticipation among his fanbase. 
Pre-orders for Hood Poet are available, allowing fans to secure their album copy in advance. 
Polo G has a record of delivering successful albums, with his hit single "RAPSTAR" reaching the number one position on the Billboard charts in 2021. This marked his highest-charting track since his 2019 hit "Pop Out" featuring Lil Tjay.
Coi Leray Announces "Blue Moon"
As Polo G prepares to drop Hood Poet, the hip-hop world is buzzing with new music announcements. Rapper Coi Leray recently announced her upcoming EP, Blue Moon, adding to the excitement of music releases in the industry.