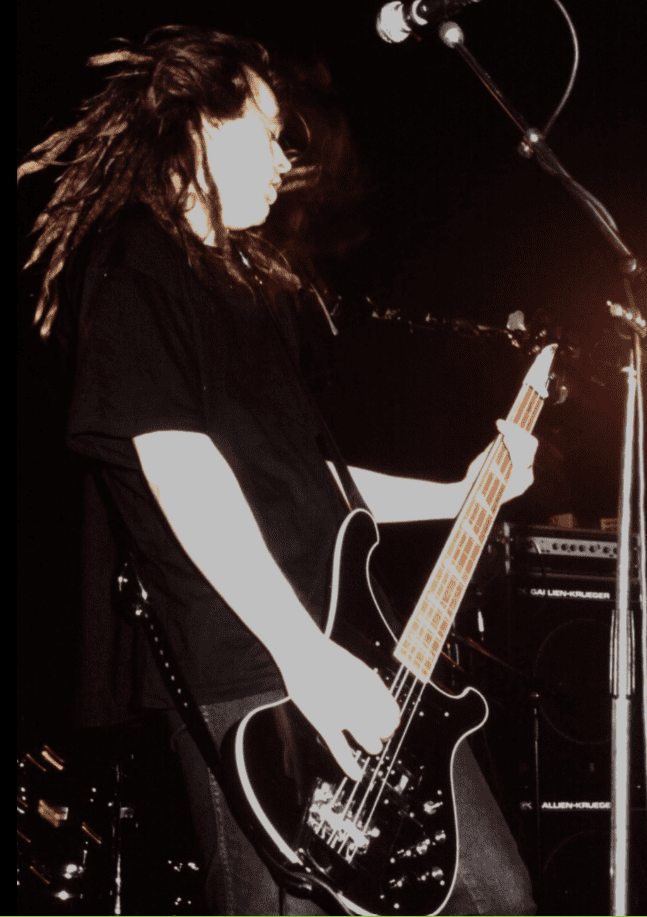 Adrian Vines, Bass God of Swervedriver and Skyscraper has put a call out on social media looking for his 1976 Rickenbacker 4001 that was sold without his permission.
In a Facebook post Adi put a call out saying,
"OK, so the search is officially on. I would like to find, and if possible buy back, this bass guitar. Its a 1976 Rickenbacker 4001, serial number PL7996. When sold, this guitar had a Jazz bass pickup fitted in the bridge position. Black scratchplate and Jazz pickup were added by me and I toured the world with this as my #1 bass guitar during the early-mid 1990s. In 1995, it was sold without my permission by someone working for Nomis Studios, London (probably to a client or customer). I know this is a long shot but in view of a couple of recent extraordinary examples of items found through social media, I thought it may be worth a try. Any info gratefully received. Many thanks"
His search was supported by Rat from grebo legends, Neds Atomic Dustbin who encouraged fans to share the post saying,
"Let's see if we can share wide enough to help reunite Adi with his bass." The post was accompanied by a series of images of Adi with his beloved bass. If you know anything about this guitar please contact Adrian Vines via the Facebook link above.
Related