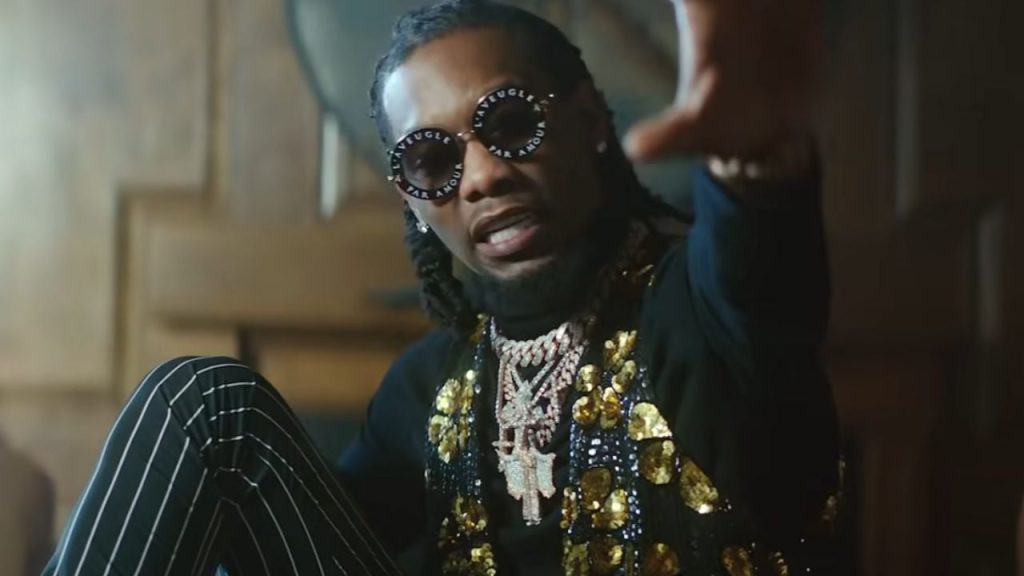 Offset has put an end to his legal battle with Quality Control. The Atlanta rapper filed a motion to dismiss the lawsuit, signaling a resolution to the claims that the label was attempting to control his solo career and failing to honor their agreement. 
Offset recently filed a motion to dismiss the lawsuit against Quality Control Records, the label that propelled the Migos group to success, with prejudice on Tuesday, August 8. Sources close to the "Ric Flair" rapper reveal that he has chosen not to rejoin Quality Control as a solo artist, but the disputes have been settled amicably, pointing to signs of a settlement. 
Despite parting ways with the label, Offset is forging ahead with his music and recently released his latest single "Jealousy" with his wife Cardi B, under the Motown Records label. In a tweet, the rapper assured his fans that he will "keep pushing" legendary music, even without the QC name behind him.
Updated By: Aveon Sims (8/9/23 at 3:07 pm)
Quality Control Claims Offset Breached Legal Agreement + Wants Lawsuit Dismissed
Quality Control Music has accused their artist, Offset, of breaching their legal agreement. This follows after Offset filed a lawsuit against QC last August for receiving large payments from his solo career.
Updated By: Chris Samuel (2/2/23 at 1:42 pm)
Atlanta-based rap label Quality Control Music is accusing former Migos rapper Offset of breaching a legal agreement, according to a VIBE report. QC bosses Kevin "Coach K" Lee and Pierre "P" Thomas have asked for the 2022 lawsuit to be dismissed due to a breached agreement by Offset. This also includes ownership of the recordings of songs "54321" and "Code," which the rapper alleges QC incorrectly claimed.
QC also claims Offset breached a "confidentiality provision" by revealing the terms of the Settlement Agreement in the complaint, including social media posts, and by also sharing it with various Universal Music Group executives." 
In August 2022, the "54321" rapper shared a tweet, saying Thomas "blackballed him." 
Offset originally filed a lawsuit against QC last August for not keeping up with a financial agreement from the profits of his solo career.
Offset Files Lawsuit Against Quality Control Records; CEO Pierre Thomas Responds
As Migos fans were in limbo with no confirmation to breakup rumors, Offset filed a lawsuit against record label Quality Control Records regarding his solo career.
Former Migos member Offset filed a lawsuit against QC over his solo career. 
"Hostile Behavior"
According to TMZ, a solo deal was negotiated between the two parties where the "Ric Flair" rapper "paid handsomely" for his artist rights. However, after dropping "54321" featuring Baby Keem, the Atlanta-born artist claims the label incorrectly claimed the project as their own which Offset considers "hostile" behavior.
CEO, Pierre "P" Thomas took to his Twitter to respond to the news, saying:
"The last lawsuit was filed publicly and dismissed quietly. Let's see how this one go. Been to real for all this lame shit. Everyone know the real problem."
"Exactly. Nobody knows what the real problem is"
Another fan chimed in and tweeted:
"The real issue is @lilbaby4PF. Offset been jealous of him and how he's been the focus of the label. Then he was too focus being Mr Cardl B, so now his career gone. I suggest a reality tv show for him and his family."
Hopefully, the two parties can find common ground, and fans can finally get an answer to their burning questions.
The Migos Breakup Rumors Were True
As mentioned earlier, fans continued to speculate since the Migos canceled their Governor's Ball performance.
The group was scheduled to perform together at this year's Governors Ball Festival but it was announced the trio pulled out and was replaced with Lil Wayne.