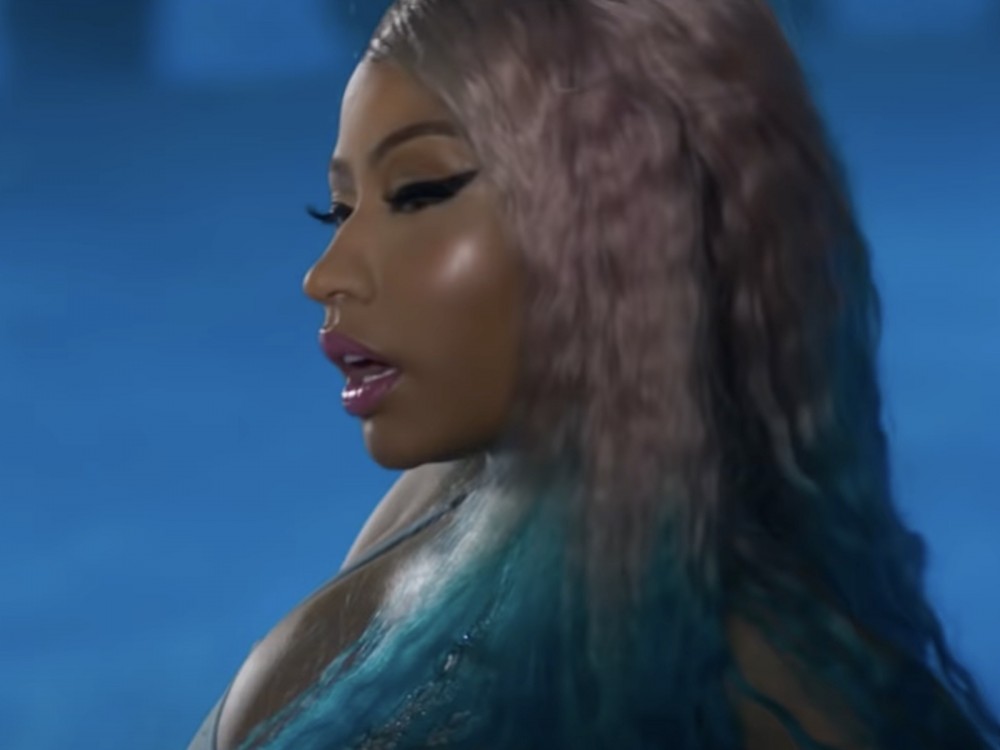 New York rapper Nicki Minaj does everything with a purpose. The hip-hop star has revealed the reason why she declined to hop on Doja Cat's "Get Into It (Yuh)" track.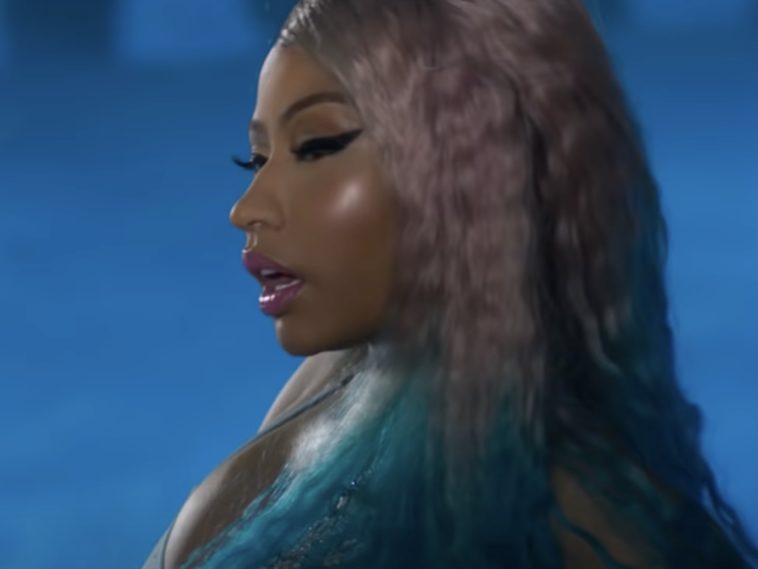 119 Views
Comments Off on Nicki Minaj Reveals Why She Turned Down Doja Cat Collabo
Nicki Minaj Reveals Why She Turned Down Doja Cat Collabo
Doja Cat reportedly wanted Nicki to spit a fire verse on the song, but Nicki respectfully declined. She says she didn't think she'd bring anything of value to "Get Into It," and asked for another song to be on but never received one.
"The truth is, she asked me to get on that song. It's not that I'm too busy at all. It's just, there were middle people involved in that situation so I had told her, if it was like how me and BIA were direct and we dealt with each other directly, it would be different. But I didn't love that song because I didn't think I could bring anything to it. So I asked them to send me something else. I think that was the second song they sent me but I asked them to send me something else and they didn't send me anything else."
Nicki Minaj Proves Rihanna + A$AP Rocky Still Together
Nicki might not need to work with Doja Cat, because she's got friends in all sorts of high places. In fact, she has become the plug for what's happening between billionaire Rihanna and her rap star boyfriend A$AP Rocky. Onika has come through with some stunning shots of herself and the inseparable boo'd up couple.
Minaj went to her Instagram page with some must-see shots. One post includes the duo sitting alongside her baby boy and husband Kenneth Petty.
"RokNRiha #QueenRih #CaribbeanGirlsRunit Love her downnnnnnn #NewYorkShit #YKTFV"
Nicki also shared some footage of herself chilling alongside RiRi.
"ChunRih & My baby Majesty (the barbz love u more ☺️😍😍😍😍)"
Nicki Minaj Praises Rihanna
A few weeks ago, Minaj geeked out over RiRi becoming a certified billionaire. Nicki gave major love to Rihanna for reaching billionaire status. The Barbie went onto her Instagram Story with nothing but praise and left a heartfelt message for RiRi.
"a BILLI-ON here, a BILLI-ON there- Little Bajan bih – dat bag is a different size #IfthisDontInspireYou"
Rihanna's The Richest Female Musician On The Planet
Despite having friends like Nicki all over the industry, the R&B singer knows it's way deeper than rap, country, pop and soul music. The Savage x Fenty queen has reportedly earned the right to call herself a billionaire.
According to reports, RiRi didn't just hit a billion. She has an additional $700 to her net worth based on the financial success she's reaped since launching Fenty Beauty in 2017.
Rihanna is now worth $1.7 billion, Forbes estimates—making her the wealthiest female musician in the world and second only to Oprah Winfrey as the richest female entertainer. But it's not her music that's made her so wealthy. The bulk of her fortune (an estimated $1.4 billion) comes from the value of Fenty Beauty, of which Forbes can now confirm she owns 50%. Much of the rest lies in her stakein her lingerie company, Savage x Fenty, worth an estimated $270 million, and her earnings from her career as a chart-topping musician and actress. (Forbes)
The massive accomplishment arrived just as RiRi announced her culture-influenced Caramel Curves Savage X launch.
"Behind every Savage, there's a story… and who more savage than my @caramelcurvesmc !!! We don't just sell panties over here @savagexfenty, we represent the culture! 💪🏿❤️"