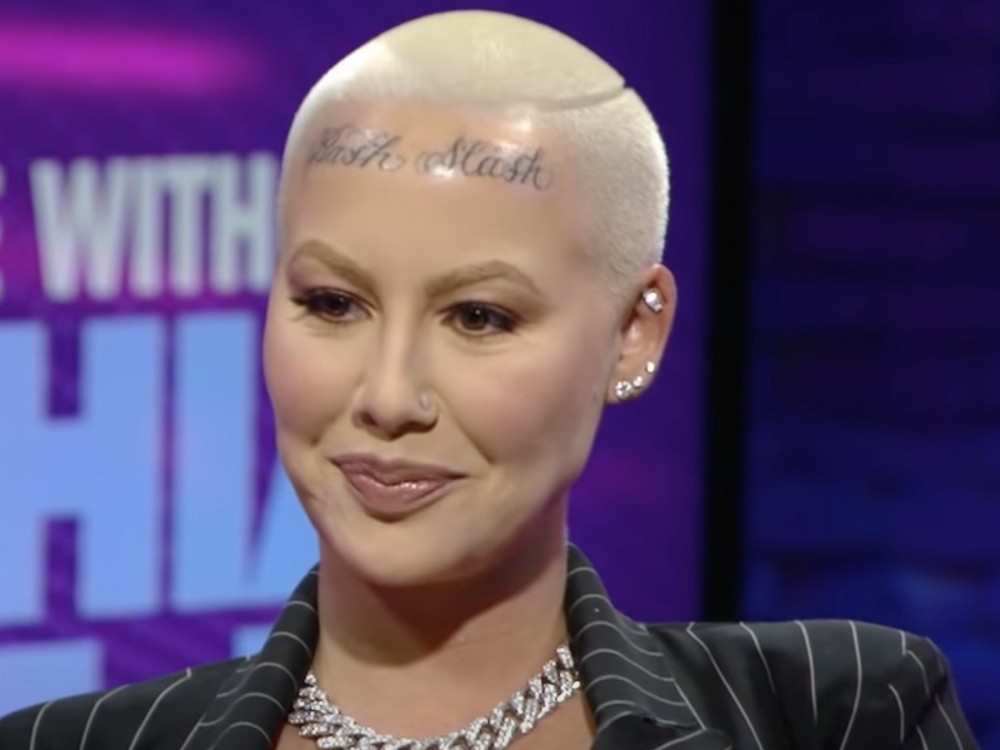 Vixen Amber Rose is giving advice to Kodak Black. The model went online to send a message to the Florida rapper after news broke that he would be having a daughter with girlfriend Maranda Johnson.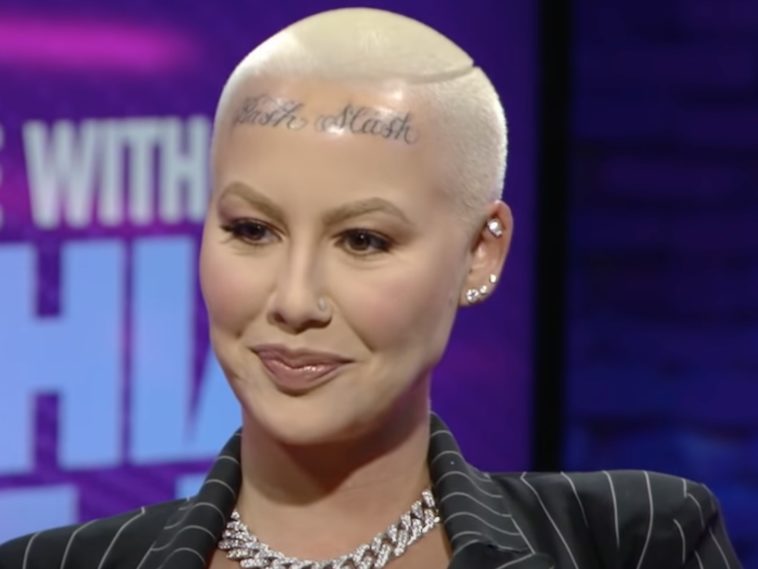 169 Views
Comments Off on Amber Rose Gives Kodak Black Parenting Advice
Amber Rose Gives Kodak Black Parenting Advice
Amber Rose went to her Instagram to offer some parenting advice. She asked Kodak to stay out of trouble so he could be there for his daughter that's currently on the way.
"Congratulations @kodakblack On Your Babygirl I Need You To Stay Outta Trouble So You Can Be Out Here To Raise Your Young Queen!"
This week, buzz developed about Kodak and his girlfriend preparing to welcome new life into the world. Even more than a child, the duo are expected to share a daughter together.
The Florida rapper's lawyer, Bradford Cohen, tells TMZ … Kodak's girlfriend, real estate agent Maranda Johnson, is pregnant with their first child together … and it's a girl!!! We're told KB's known Maranda for about 4 years and they've been dating, and decided they wanted to have a child. Cohen says the couple conceived around April, so the baby girl's expected either late 2021 or early 2022. (TMZ)
Kodak Black Salutes U.S. Military Members
While the FL native waits for his second child to enhance his daddy duties grind even more, he's paying respect to the troops. He went online to share a fire picture of U.S. military members repping Yak's Sniper Gang label and brand.
Kodak gave nothing but love in his caption. He acknowledged the soldiers fighting overseas and saluted them. The shot shows two soldiers with a "Sniper Gang" flag next to a massive military vehicle.
"Double Salute To All The Snipes Out There @snipergangapparel"
Kodak Black's Old Bestie Calls Him Out
While Yak has been saluting the military, his old bestie has some words for him. Amidst beef with Yak, fellow rapper Jackboy went online to call him out.
Jackboy shared a throwback shot of himself alongside Kodak from back in the day. He says he only had $500 to his name at the time and that he former best friend should be proud of him.
"When We Took This Picture I Only Had 500$ To My Name My N***a You Should Be Proud Of Me"
Kodak Black Reveals What He Wanted To Be
Kodak hasn't directly responded to Jackboy's post, but perhaps it's because he has a lot on his mind. The hip-hop star has lit up social media with footage of himself digging a little bit deep and letting the world get a solid idea of who he really is.
In a must-see clip, Black is heard interacting with a woman. While hit with a series of questions, the most intriguing comes from him revealing what he wanted to be as a kid.
"I wanted to be an architect. That's what I wanted to be. I wanted to be an architect," Black said before sharing his thoughts on coronavirus. "That sh*t's crazy because you can't tell who has corona. I don't know everything. I don't know what to tell you – this sh*t's crazy – I hope this isn't how the world's going to end."
Even more interesting is Kodak Black sharing his love for music superstar Beyoncé and actress Zendaya.
"Beyoncé," Black answered when asked who he would like to work with. He was then asked if he has a celebrity crush. "Beyoncé, nah, I'm just kidding. Zendaya. I'd change my whole life for her."
Black is also keeping fans' weekend vibes going courtesy of a newly released Before The Album mixtape.
"New Mixtape Out Now ⚔️ #BeforeTheAlbum 🔥 #KtB 🖤🧡"