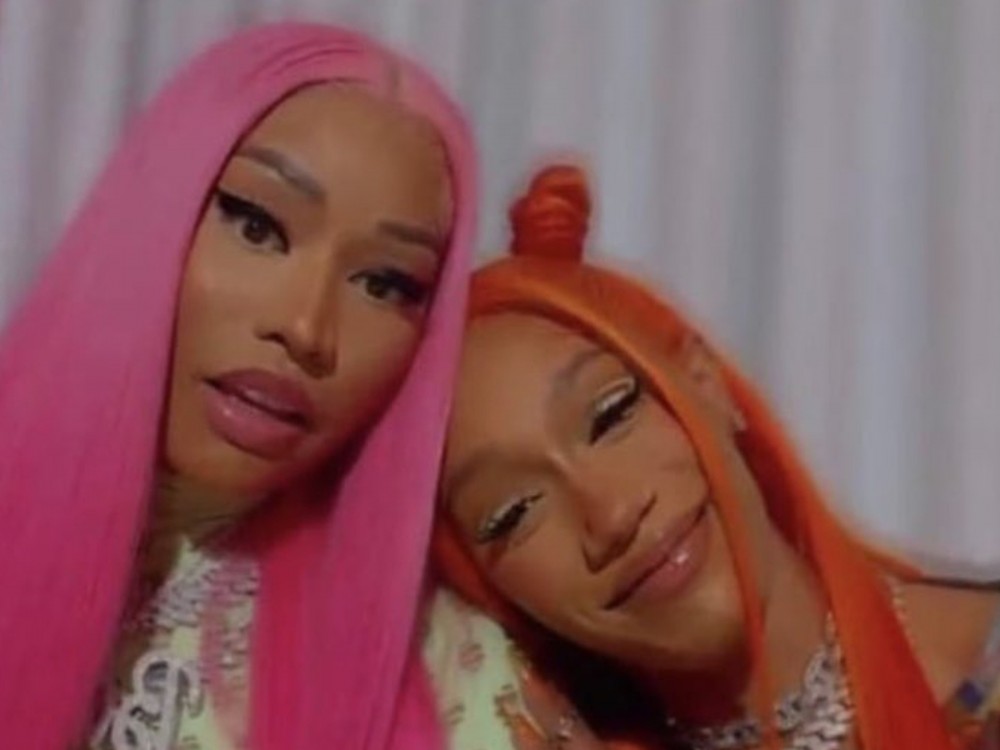 New York rapper Nicki Minaj is loving what she brewed with rap artist BIA. The hip-hop star has stepped up to get fans even more hyped about their new "Whole Lotta Money" remix.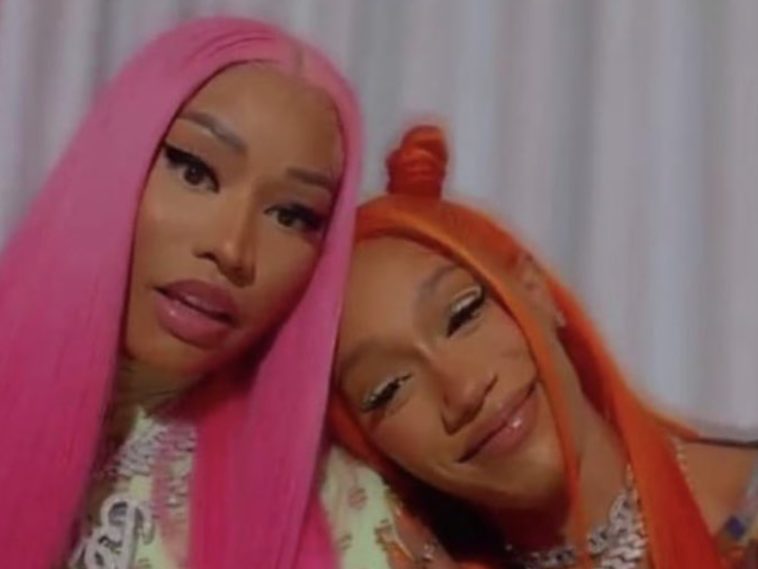 119 Views
Comments Off on Nicki Minaj Can't Stop Hyping Up Her BIA Remix Right Now
Nicki Minaj Can't Stop Hyping Up
Onika went to her Instagram page with some snapshots of herself alongside the rap entertainer. Nicki encouraged followers to keep supporting the new tune.
"I ain't talkin cars, long hair don't KIA 🚘 in a twin seater, 🗣 you tamera??? #WhatsTIA 💕🧡 #BarBIA 💰💰💰#WholeLottaMoneyREMIX OUT NOW‼️‼️‼️🔥🔥🔥❤️‍🔥🔥❤️‍🔥🔥🚀🚀🚀🚀🚀 🚨🚨🚨🚨🚨🚨"
Nicki is also making headlines courtesy of a statement she put out into the universe and its reference to an album slowly coming together.
"listen what you guys r seeing when I do this, is me catching myself, then quickly checking myself. As you learn life & learn YOURSELF you must have that moment. When everything you say becomes ten times bigger simply b/c it's YOU, you learn to use that power purposefully as opposed to always allowing it to get the best of YOU. once it's said it can't be taken back. This is for ALL POWERFUL WOMEN. PLZ CATCH THIS GEM So there r a few things I needed to say but I checked myself & said 'this is Bia's moment btch, it ain't about you right now. NOW HOLD AWWWNNNN. LISTEN. it looks like there maybe a new home for #QueenRadio & man oh man. Can't wait to have fun wit you guys again. this sht gon b so epic. But the things I have to say will be said in the right environment @ the right time. Plus if you know me, I have to write about it first. Album tingz."
BIA Still Can't Believe The Collabo Happened
This week, BIA went to her Twitter page to geek out over the bucket list-type collaboration happening. She even acknowledged clocking in studio time with the self-proclaimed Queen of Rap.
"I really got the opportunity to bond and write with Nicki 🥺🧡 man my heart is so full right now this is a bucket list moment. so iconic. so timeless… this sh*t is crazy God is so good … THANK U everyone streaming, buying sharing #WholeLottaMoneyREMIX 💰 BIGGEST thank you to @NICKIMINAJ & the #BARBZ 🥺🙏🏾 🦄🧡🔥💰💞 … Wish that I could have this Moment for life 💞🧡"
Nicki Minaj + BIA Have Dropped "Whole Lotta Money" Remix
Onika and BIA initially went to their social media pages to get fans hyped about the epic collaboration. Nicki actually linked with BIA and shared a teaser of them rapping bars from the song before releasing the track to the masses.
Nicki adds hard bars and steamy lyrics for her contribution to BIA's song. She even references her bedroom antics with husband Kenneth Petty. Onika even brought it back to her Beam Me Up Scotty days by making the same reference she did on her "Itty Bitty Piggy" classic with producer DJ Holiday.
Ayo, I put on my jewelry just to s*ck my n*gga off (Off)
Fingers on his b*lls like I'm 'bout to tell him, "Cough" (Cough)
Wait, hold on, Holiday
You can't give it to 'em dry like that
You gotta get that sh*t wet first
You gotta prep them for sh*t like that
Bring that sh*t back, bring that sh*t the f*ck back
I put on my jewelry just to go out by the pool (Pool)
And I keep it with me 'case somebody act a fool (Fool)
Pucci on my coochie, I'ma make these niggas drool (Drool)
Higher than the moon, but I'm in tune, so don't run up (Brr)
'Cause if you run up (Brr)
I guarantee you ain't gon' leave looking done up (Uh-uh)
Some little Chinese bangs with the bun up
I got the crown, little b*tch, you just a run' up (Oh)
G Herbo Names The 'Hardest' Female Rapper
Nicki gets admiration from hip-hop artists past and present. This week, Chicago's G Herbo chopped it up in an interview and didn't hold back on glowing up over Onika. G reflected on her music career going back over a decade and shocking the rap game with her hard-hitting Beam Me Up Scotty mixtape. He specifically remembered sharing studio time with Minaj on their "Chi-Raq" classic.
"But man, that's one of those records that just gave me confidence as an artist – to see if I could actually do it or not, rap toe-to-toe with the best of 'em. Nicki a female emcee but she still like, the hardest ever. And she harder than a lot of male emcees. For me to be able to get on a track with her and hold my own, it just gave me confidence to keep going." (TIDAL Check-In)
Back in May 2021, Herbo called Nicki Minaj the best and saluted her for putting him onto the rap scene.
"@nickiminaj GAVE ME MY FIRST BIG SHOT PUT ME ON THAT STAGE WITH HER & I AIN'T LOOKED BACK SINCE! LOVE YOU 4 EVER EVER!! 👸🐐"