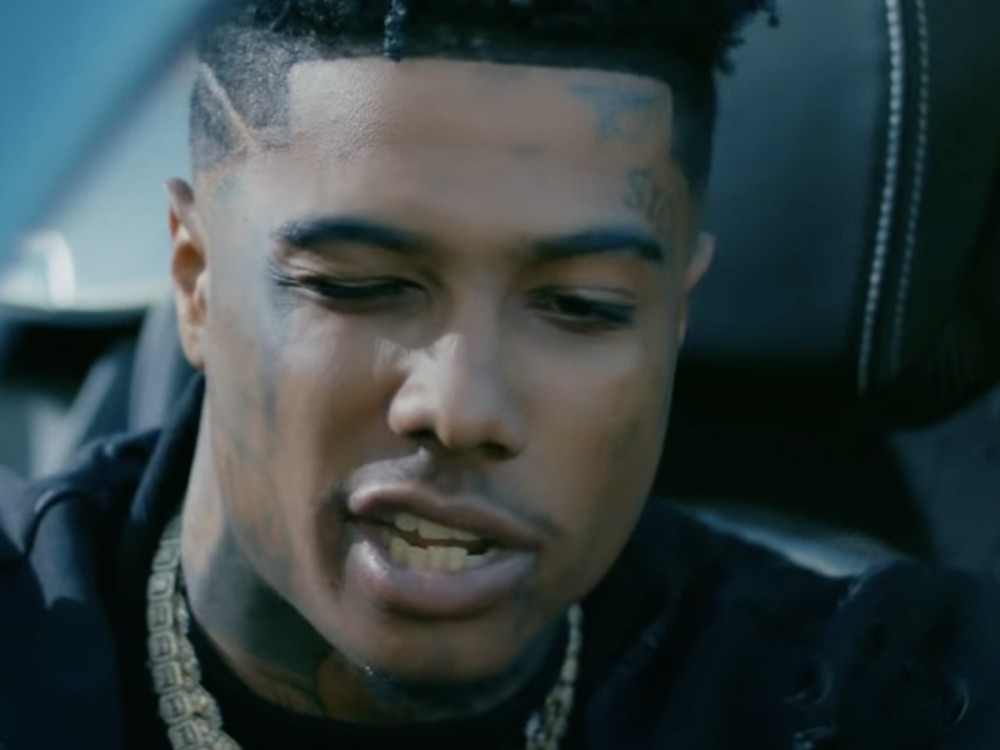 West Coast rapper Blueface might really want to consider leaving Instagram alone forever. The hip-hop star's temporary account has vanished months after initially getting his verified page deleted.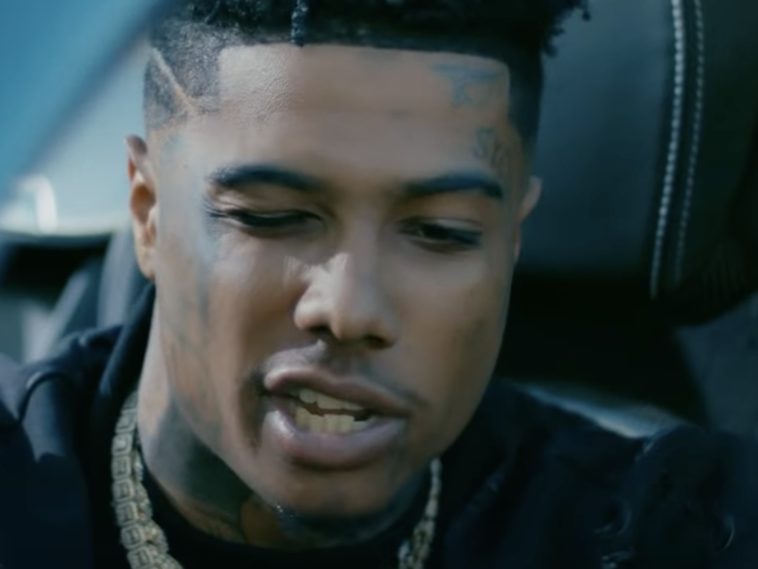 109 Views
Comments Off on Blueface's Instagram Page Disappears After 6ix9ine Spat
Blueface's Instagram Page Has Disappeared Again
Heading into the weekend, Blue had kept this presence alive with posts about his latest activities including his dicey war of words with rap rival Tekashi 6ix9ine. Some content included domestic violence pics of Tek's ex-girlfriend and daughter's mother Sara Molina. As of Sunday (July 11) morning, the page no longer exists.
Tekashi 6ix9ine + Blueface Have Cringe Beef
Earlier in the week, tensions between Blueface and 6ix9ine appeared start when the West Coast rapper shared viral footage of himself getting a massive tattoo placed onto his head. Speculation developed about an 'NYC LUXURY' ink job randomly getting inked onto him for the popular New York celebrity jeweler.
However, Tekashi jumped at the opportunity to troll Blue over the footage. 6ix9ine speculated Blue owed money and had to sacrifice his body as a result of not having the funds to cover gems.
"One hit wonder problems"
Things didn't end there. Blue stood behind his ink job and attempted to expose Tekashi with footage of his daughter's mother Sara Molina dishing on a child support battle with him and alleged domestic violence pics. Tek countered by suggesting the Molina injuries came as a result of an alleged fling with his jailed former manager Shotti.
Hours prior, Tekashi appeared to almost directly reference Blueface and anyone questioning his money-generating ability. 6ix9ine announced a slew of upcoming concerts while walking around a million dollars cash and showing off luxury Louis Vuitton bags.
Tekashi 6ix9ine + Jade Drop Stacks On Kids
In late June 2021, 6ix9ine went to his Instagram page with footage of himself surrounded by tons of children. Along with giving them money for their parents, Tek received hugs from the appreciative kids.
"MEXICO IS SO FUN ❤️💚 I love my people and I love that god has bless me to bless others 💚❤️ HOUSTON TEXAS TOMORROW ‼️ HUMBLE CIVIC CENTER 📍"
Tekashi 6ix9ine Won't Stop Disrespecting Lil Durk
Switching topics up, 6ix9ine recently went to his IG page with a TikTok clip joking about someone in heaven not having his team get vengeance for his death. Tekashi took things a step further by sharing another clip of late rap rival King Von rapping "my n*ggas gonna slide everyday" before his 2020 death. Tek even referenced the recent fatal shooting of rap enemy Lil Durk's brother DThang.
"😂😂😂 He really thought ya loved him 😂😂😂 He believed y'all 🤣🤣🤣 if he ain't slide for his brother who got shot in the head you thought u be different 😂😂😂😂😂😂"