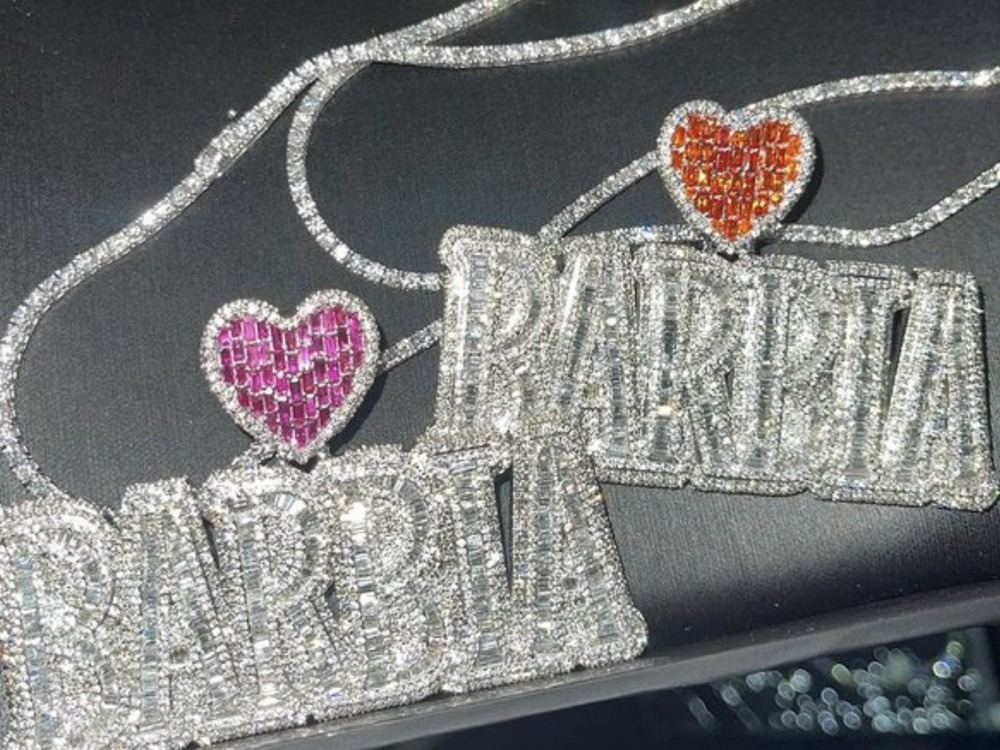 New York rapper Nicki Minaj and Bia have plenty to brag about right now. The hip-hop pair's recently released "Whole Lotta Money" remix is a certified platinum hit.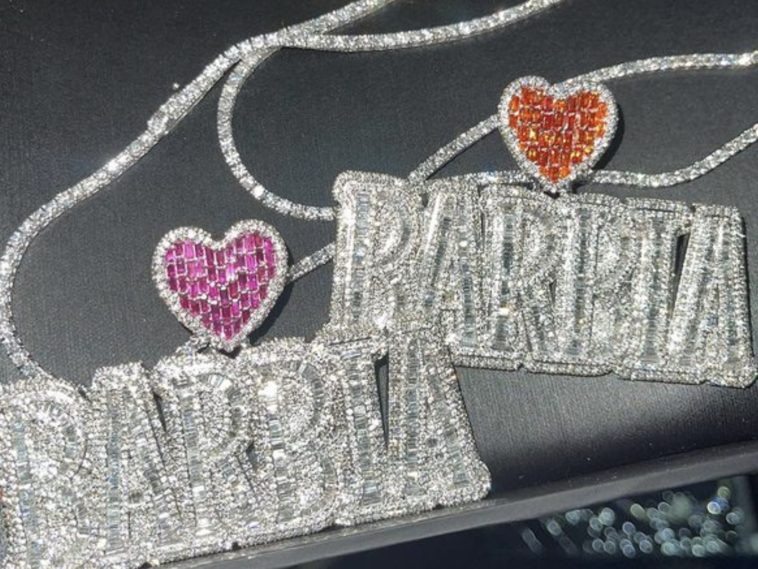 99 Views
Comments Off on Nicki Minaj + Bia Are Officially Sitting On Platinum Status
Nicki Minaj + Bia Hit Platinum Status
Bia went to her Instagram page to break the major news to fans. She shared a look at matching iced-out 'Barbia' pendants for both herself and Nicki while also telling Minaj how much she's appreciated.
"PLATINUM PU$$Y!!!! @nickiminaj THANK YOUUUU!!! I'll forever appreciate this moment with you and all we managed to accomplish! #BarBIA WE 🔐 in ! Love youuuu so much & BIG Thank you to everyone who shared & the BARBs!!! #GodisGreat 🙏🏾🔥💞🧡🥺💰 #wholelottamoneyremix"
Nicki made sure to slide into the post's comments section to celebrate the achievement.
"💖🧡"
"Whole Lotta Money" Enters Top 10
Throughout the summer, BIA managed to keep doing big numbers with her hit single. Her recent "Whole Lotta Money" remix recently entered a top 10 chart with the help of none other than Nicki Minaj.
A few weeks ago, their remix entered the top 10 on Billboard's Hot R&B/Hip-Hop Songs chart. This definitely has something to do with the Nicki effect – helping rising artists chart. Drake does this too, perhaps better than everybody.
Thanks to an assist from Nicki Minaj, BIA rallies to her first top 10 on Billboard's Hot R&B/Hip-Hop Songs chart as "Whole Lotta Money" zooms 40-6 on the list dated July 24 after its Minaj remix arrived on July 9. (Billboard)
This was BIA's first time getting a track in the top 10, and it surely won't be the last. She's debuted one other song on the chart previously.
"Money" marks BIA's second appearance on Hot R&B/Hip-Hop Songs in her career. The rapper's other entry, her collaboration with Russ, "Best on Earth," reached No. 20 in April 2020.
Nicki Minaj Can't Stop Hyping Up
Nicki is loving what she brewed with BIA. The hip-hop star recently stepped up to get fans even more hyped about their new "Whole Lotta Money" remix.
Onika recently went to her Instagram page with some snapshots of herself alongside the rap entertainer. Nicki encouraged followers to keep supporting the new tune.
"I ain't talkin cars, long hair don't KIA 🚘 in a twin seater, 🗣 you tamera??? #WhatsTIA 💕🧡 #BarBIA 💰💰💰#WholeLottaMoneyREMIX OUT NOW‼️‼️‼️🔥🔥🔥❤️‍🔥🔥❤️‍🔥🔥🚀🚀🚀🚀🚀 🚨🚨🚨🚨🚨🚨"
Nicki also made headlines courtesy of a statement she put out into the universe and its reference to an album slowly coming together.
"listen what you guys r seeing when I do this, is me catching myself, then quickly checking myself. As you learn life & learn YOURSELF you must have that moment. When everything you say becomes ten times bigger simply b/c it's YOU, you learn to use that power purposefully as opposed to always allowing it to get the best of YOU. once it's said it can't be taken back. This is for ALL POWERFUL WOMEN. PLZ CATCH THIS GEM So there r a few things I needed to say but I checked myself & said 'this is Bia's moment btch, it ain't about you right now. NOW HOLD AWWWNNNN. LISTEN. it looks like there maybe a new home for #QueenRadio & man oh man. Can't wait to have fun wit you guys again. this sht gon b so epic. But the things I have to say will be said in the right environment @ the right time. Plus if you know me, I have to write about it first. Album tingz."
BIA Still Can't Believe The Collabo Happened
BIA recently went to her Twitter page to geek out over the bucket list-type collaboration happening. She even acknowledged clocking in studio time with the self-proclaimed Queen of Rap.
"I really got the opportunity to bond and write with Nicki 🥺🧡 man my heart is so full right now this is a bucket list moment. so iconic. so timeless… this sh*t is crazy God is so good … THANK U everyone streaming, buying sharing #WholeLottaMoneyREMIX 💰 BIGGEST thank you to @NICKIMINAJ & the #BARBZ 🥺🙏🏾 🦄🧡🔥💰💞 … Wish that I could have this Moment for life 💞🧡"