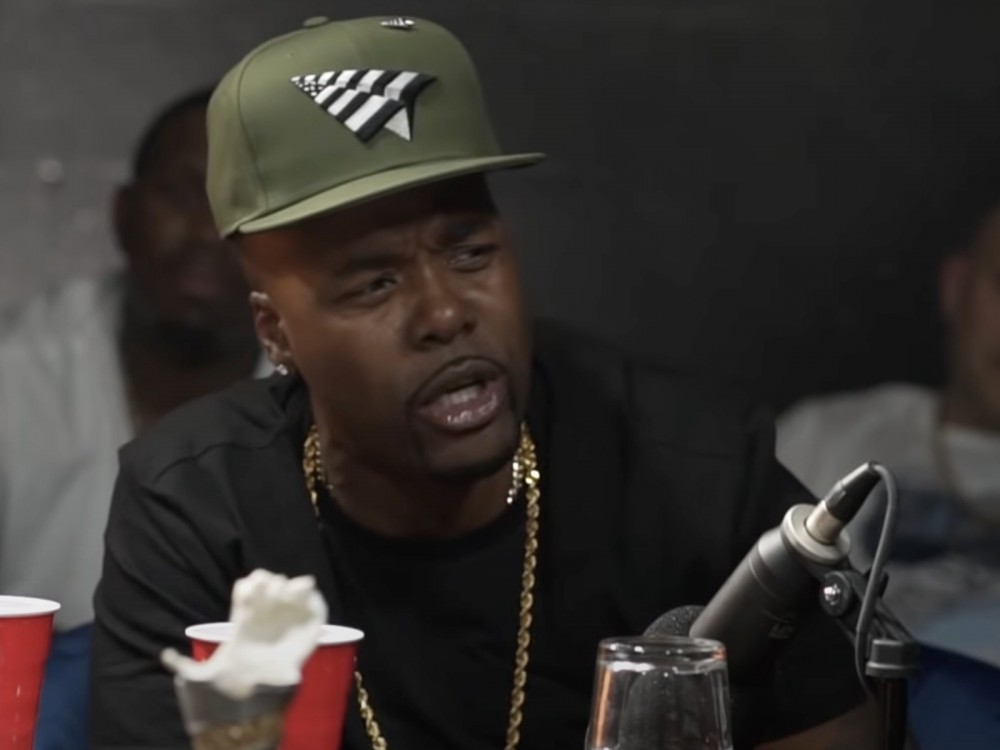 New York rapper Memphis Bleek is feeling the Internet's wrath. The hip-hop veteran has stepped up to acknowledge he's getting blasted away for saying rap icon Nas couldn't compete with his longtime mentor JAY-Z in a Verzuz battle.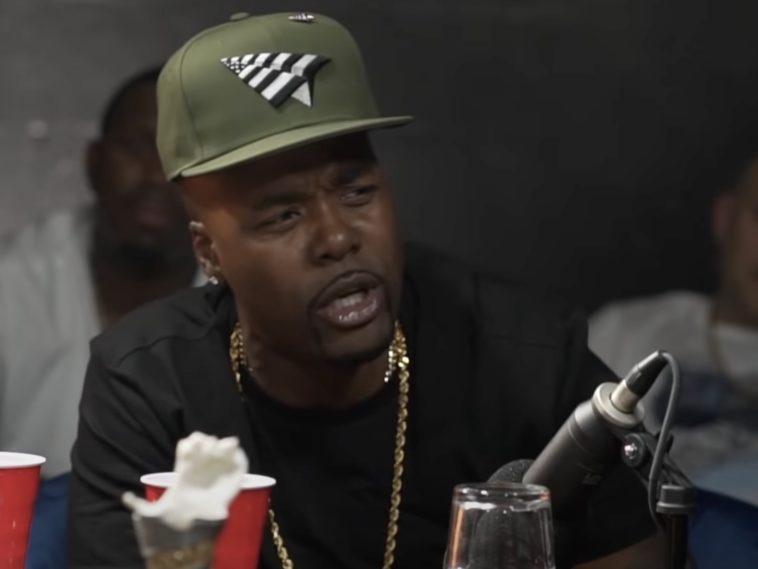 159 Views
Comments Off on Memphis Bleek's Still Getting Hammered For Saying Nas Isn't Qualified For JAY-Z Verzuz
Memphis Bleek's Still Getting Hammered
Bleek hit up his Twitter page to respond to people going off on him. Memphis suggested the topic is old news at this point but continued to address people attacking him.
"I got these n*ggas heated 🤬🤬🤣😂🤣"
Bleek's biggest point remained on the fact he saw no one being able to mess with his Roc-A-Fella Records family.
"All these n*ggas talking like I suppose to say it'll be a good battle!! EAT A FRANK 🌭 🤣😂 #Nobody I mean #Nobody f*cking wit my team! #Roc4Life"
Memphis Bleek Stops The JAY-Z/Nas Talk
In a recent interview, Bleek made his now-infamous Verzuz remarks. His biggest point remained on how Nas didn't seem qualified for a bout with Hov.
"There's no comparison because Nas doesn't have enough songs to compete. And it's no disrespect to him, but he just don't. JAY can battle somebody with just his B-Sides concert catalog, and it'll still be better than people's A-Sides." (Bally Sports)
Memphis did believe someone amongst the likes of late rap icon Notorious B.I.G.'s song could see JAY in a Verzuz.
"It would have to be somebody like Big. That was his only competition that I've ever seen that he even felt that was competition," he explained. "And he knew when they went and did 'Brooklyn's Finest.' Like, JAY knew that I had to go in the studio with the best-best of me ever because I'm rhymin' with one of the best from Brooklyn. I'm not gonna let this dude dog walk me on my own record." (Bally Sports)
Cormega Reacts To Memphis Bleek's Remarks
Longtime Nas collaborator and friend Cormega has since weighed-in on Bleek's comment. Mega ultimately wished Memphis would put respect on both of their names.
"I like Bleek but I've never felt compelled to say "nah he tweaking" until this moment. Jay is great Nas is great let them be great"
Memphis Bleek Verzuz Lupe Fiasco
While he might not be able to compete with JAY himself, Bleek did seem open to the idea of battling someone along the likes of a Lupe Fiasco. He responded to a follower asking if he would consider going head to head with the Chicago rapper in a Verzuz bout.
"That's my G but if he want smoke @noreaga set it up 🤣😂💯"