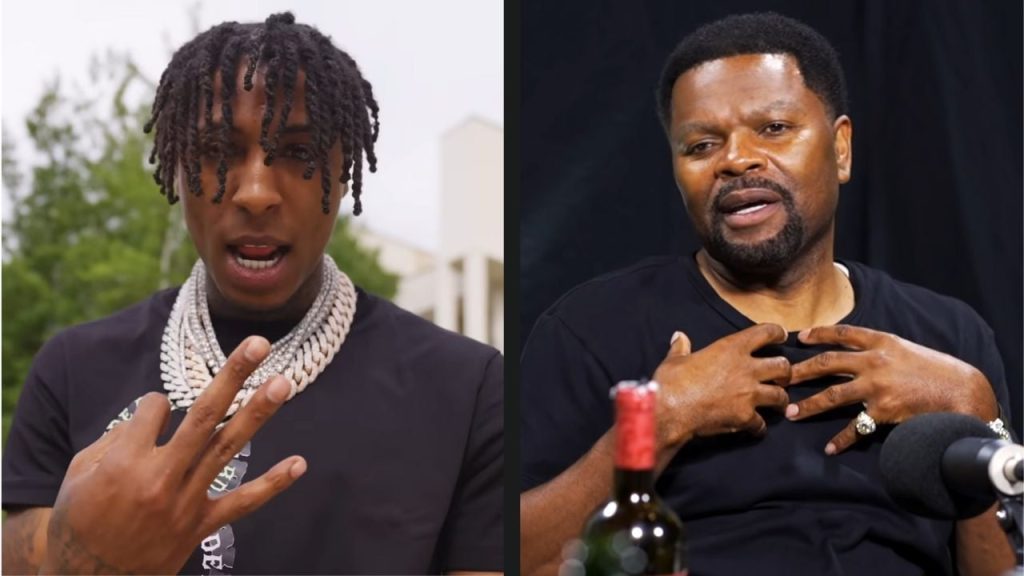 Rap OGs J. Prince and Birdman paid a personal visit to NBA Youngboy at his Utah home to address the recent diss track released by the young rapper aimed at Drake. The missive, titled "F*ck The Industry Pt. 2," targeted various artists, including Drake and even shot at the Houston honcho.  J. Prince, who is credited with discovering Drake, and Birdman, who signed Drake to Cash Money Records, warned NBA Youngboy to remove the Toronto rap star from his enemy list.
J. Prince and Birdman's Visit to NBA Youngboy
J. Prince and Birdman made a special trip to Utah to personally speak with NBA Youngboy about his recent diss track. J. Prince talked about the visit on social media, saying they told him to stop the beef with Drake, citing their close association with the CLB rapper. J. Prince even shared a picture on Instagram, featuring himself, Birdman, and NBA Youngboy, along with a caption that expressed his support for both Youngboy and Drake.
NBA Youngboy's diss track, "F*ck The Industry Pt. 2," released on May 12, targeted several rappers, including Drake. The track mentioned J. Prince as well. J. Prince shared that during the visit, he facilitated a Facetime call between Youngboy and Drake, aiming to encourage reconciliation and for the rivals to "move forward, not backwards." 
"To the lil homie, as I said to you privately, I say to you publicly that Drake is my son, he roll with me," J. Prince wrote in his caption.  "Therefore I think it's a good idea to take him off your enemy list because the truth of the matter is that we got nothing but love for [Lil] Durk and your accomplishments."
The History between J. Prince, Birdman, and NBA Youngboy
It's worth noting that J. Prince and NBA Youngboy had a brief feud in 2020, with J. Prince referring to the young rapper as a "Dumb boy." However, they later resolved their differences and "agreed to disagree." Birdman, on the other hand, has previously shown support for NBA Youngboy, stating in 2021 that he believes the fellow Louisiana rapper "will become one of the greatest rappers."
Things were not always beef between Drake and NBA Youngboy'. NBA Youngboy's brother OG 3Three was asked if the two were making music and confirmed that they had something in the works back in 2021. However, the two never released new music together.
NBA Youngboy's Success and Chart Achievements: 
In recent years, NBA Youngboy has achieved significant success in his career and has overshadowed Drake, which is seen as an additional source of contention between them. His album "Sincerely Kentrell" surpassed Drake's "Certified Lover Boy" in album sales on the Apple Music charts. Additionally, he became the youngest artist to have 100 entries on the Billboard charts.
Kanye West and Drake's Beef and Truce
J. Prince has been instrumental in brokering a momentary peace between Kanye West and Drake who had a longstanding feud. The reconciliation resulted in the two artists calling a truce and performing in a joint concert to promote unity within the hip-hop community.