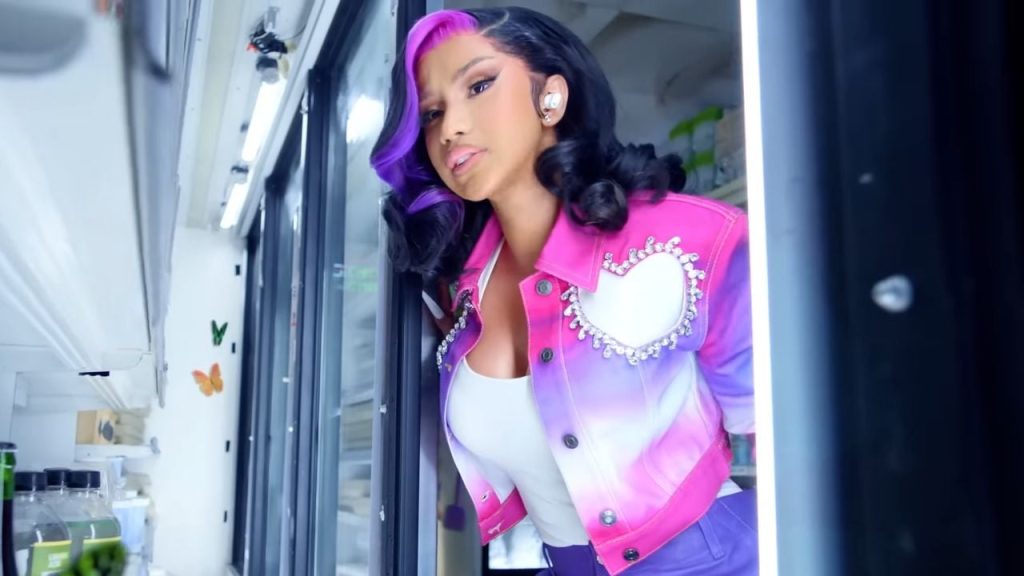 Renowned New York rapper Cardi B has recently signed an endorsement deal with Beats by Dre. The collaboration sees Cardi B becoming the face of the popular audio brand's latest offering, the Beats Studio Buds+.
Cardi B Promotes Beats Studio Buds+ in Twitter Video
Cardi B took to her Twitter account to share a captivating promotional video, showcasing her personal experience with the Beats Studio Buds+. The video captures Cardi B using the earbuds while indulging in her favorite music and engaging in a phone conversation.
The Beats Studio Buds+ promises customers clearer calls, exceptional noise-canceling capabilities, and an immersive, powerful sound experience. As the video unfolds, Cardi B's hit 2021 song "Up" serves as the perfect soundtrack, adding to the overall allure.  Furthermore, viewers get a glimpse of Cardi B's lively personality as she picks up some ginger ale at a local bodega.
Cardi B's Past Endorsement Deal Controversy with McDonald's
In Feb 2023, Cardi B and her husband, Offset, secured an endorsement deal with McDonald's. However, the collaboration faced an unexpected setback when the fast-food giant cited "offensive language" in the couple's lyrics as a violation of their "Golden Arches Code." 
Cardi B Teases New Single and Upcoming Album
Meanwhile, Cardi B fans were thrilled to learn about her upcoming music releases. After a hiatus since her highly successful 2018 album "Invasion of Privacy," Cardi B recently confirmed the imminent release of a new single and album. Anticipation runs high as fans eagerly await the return of the chart-topping rapper and her unique musical style.
The Bardi Gang also had the opportunity to see their queen teaming up with Walmart for a Mother's Day campaign. In the new campaign, the Bronx bombshell pushed 20,000 free Walmart memberships to new moms.
Timberland Taps Lola Brooke
Brooklyn rapper Lola Brooke recently joined forces with renowned brand Timberland to commemorate the 50th anniversary of hip-hop. Their collaborative campaign showcased a limited edition "Hip-Hop Royalty Boot" in a striking purple hue. The campaign pays homage to the cultural significance and impact of hip-hop over the past five decades.