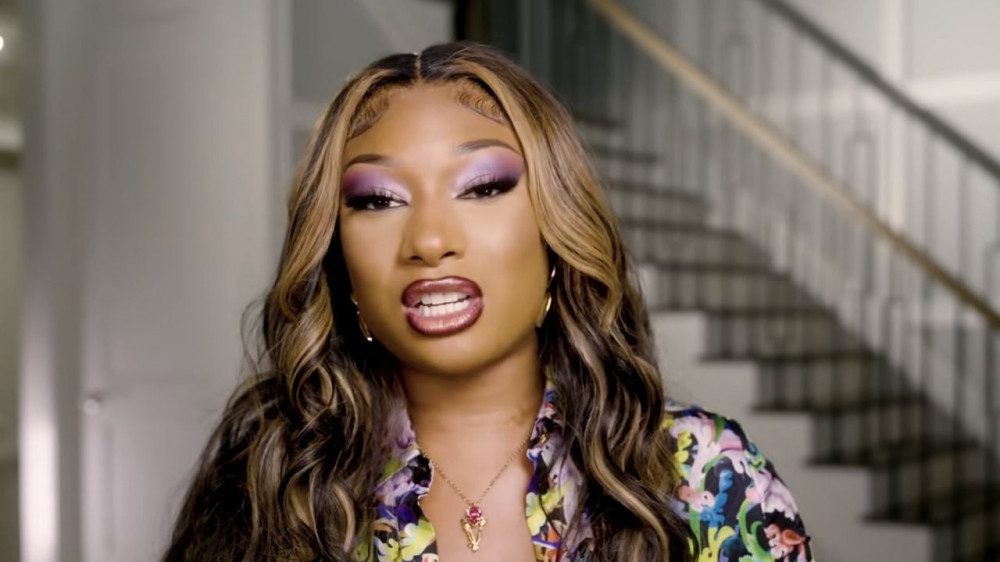 The Southern Black Girls & Women's Consortium recently connected with an alliance of influential leaders and activists to support Megan Thee Stallion in an open letter addressing some prominent cultural rhetoric.

161 Views
Comments Off on Megan Thee Stallion Receives Earnest Open Letter From Prominent Group Of Activists + How The Culture Failed Her Post-Traumatic Experience
An Open Letter To Thee Stallion
The Southern Black Girls & Women's Consortium partnered with Congresswoman Maxine Waters, MeToo founder Tarana Burke, Planned Parenthood CEO Alexis McGill Johnson, Angela Rye, and more took a stance against violence against all women.
They also honored and rallied behind Megan Thee Stallion. The open message, which directly addressed the Houston Hottie, fervently acknowledges the public speculation and abuse the "Savage" rapper has received online since publicly ousting assailant Tory Lanez who allegedly shot Meg in the foot in July of 2020.
While the letter speaks mainly to the open wounds the Traumazine artist is inherently battling, given the most recent jab from Drake's "Circo Loco" single, the committee of strong leadership also addresses an even more significant cultural issue.
In a stance within the letter, the powerful coalition states, "Our culture has failed you, one of its most brightly shining daughters."
Why Wasn't Megan Taken Seriously?
Earlier this year, Megan appeared on the CBS mornings show with Gayle King to describe the traumatic 2020 shooting. While she wept as she recalled details from that night, much of the internet questioned the validity of her story.
Frustrated about the lack of support from the black community, Megan called out some of the blogs that created biased and unsupportive narratives about the "Hot Girl Summer" artist.
Rapper DaBaby who was relatively close to Megan chose Tory Lanez over her. He then went on to make controversial comments on his latest album about the situation.
50 Cent also made insensitive comments about the nature of the relationship between Megan and Tory, for which he later apologized.
The Connection Between Black Women & Abuse
In 2021, Teen Vogue recounted the violence inflicted upon black women in an article that challenged how society has historically ignored black women's call for protection against male violence.
It has been statistically proven that black women experienced disproportionate violence compared to other women. This violence can happen in the form of physical, sexual, or emotional abuse.
Furthermore, intimate partner violence which refers to domestic violence by a spouse also runs rampant within the community. The frequency of such exploits is likely to normalize abusive behavior patterns, including name-calling toward black women.
According to the National Coalition Against Domestic Violence (NCADV), "45.1% of Black women have experienced intimate partner physical violence, intimate partner sexual violence, and intimate partner stalking in their lifetimes."
The open letter written to the "Tina Snow" artist also addresses the varying abuse, saying, "the numbers are higher for Black women, who also experience psychological abuse–such as humiliation, name-calling, and insults–at an increased rate."
After Tory Lanez was accused of shooting Megan Thee Stallion, it was reported that a detective had testified in the initial trial, revealing that Tory told Meg to "Dance Bitch" before firing at her feet. While the two have publicly denied dating, the details presented in the case don't disprove the stats.
Megan isn't the first celebrity to stand tall and come out publicly after experiencing violence at the hands of a male counterpart. R&B singer Ashanti's sister Kenashia and Kehlani, who backed a host of rape victims, have come forward after violent attempts.