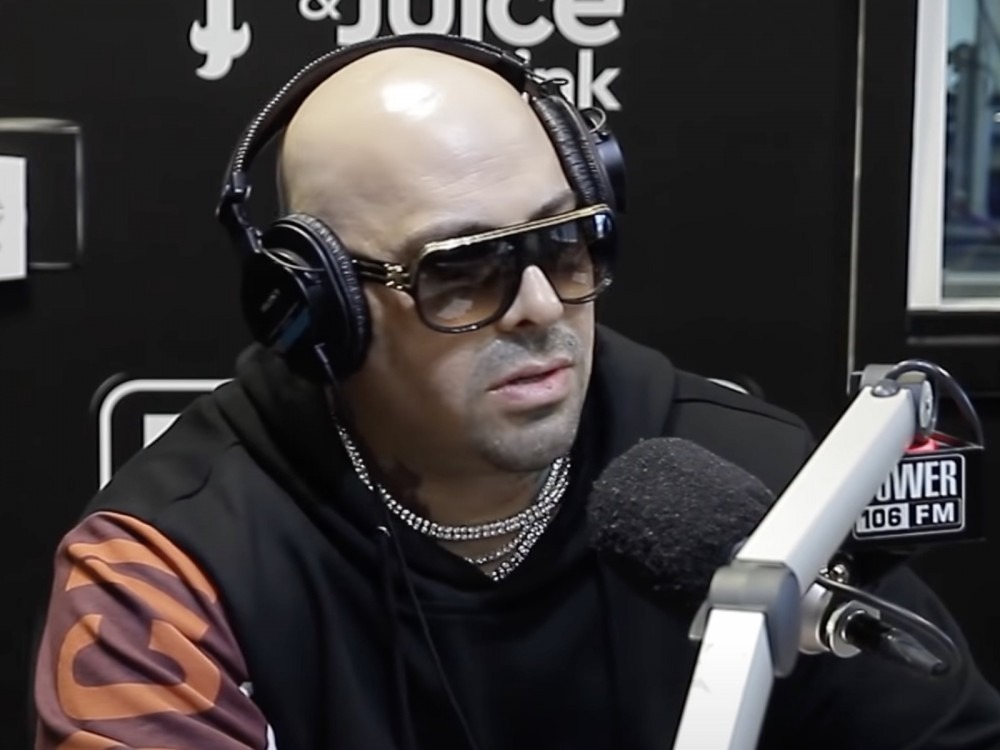 Music producer Jamal "Mally Mall" Rashid is set to spend some serious time behind bars for reportedly running a prostitution ring. The conviction relates back to operating an illegal circuit in Las Vegas dating back nearly 20 years.

119 Views
Comments Off on Mally Mall says he's not '6ix9ine' after prison sentence
Producer Mally Mall hit with prison time
According to reports, the 45-year-old hitmaker and reality TV star ran sex services with women called "Priority Girls" dating all the way back to 2002 through 2014. Clients paid anywhere between $1,000 to $10,000 for services.
In most cases, women working for Rashid only received a small fraction, usually $100, of a date's proceeds and he kept tight control of their activities, according to authorities. "After a woman became a Priority Girl, she quickly learned that defendant expected her to follow many rules," according to a sentencing memo by Acting U.S. Attorney Christopher Chiou. (NBC News)
Despite the serious situation, Mall is reportedly determined to get his life together after serving out his time behind bars.
U.S. District Judge Gloria M. Navarro also sentenced Rashid to three years of supervised release once he's out of prison. Steven Sadow, another attorney for Rashid, pledged that his client would "turn his life around" while in custody. "Jamal long ago accepted responsibility for his actions in this case and has worked hard to turn his life around," Sadow said. "He always recognized that his punishment would likely include substantial time in federal custody, but looks forward to his release and successful return to the music business." (NBC News)
Mally Mall refused to snitch
According to reports, Mally addressed his hard time. Mally claimed he received pressure to accept the plea deal because of being pressured to snitch. He even made sure to separate himself from publicized hip-hop federal informant Tekashi 6ix9ine.
Speaking to The Neighborhood Talk after his sentencing, the 43-year-old says he did plead guilty to one count of use of an interstate facility in aid of unlawful activity, but it had nothing to do with prostitution. "I had to take a plea deal to keep from doing 5-10 years for something I didn't do," he explains. The rapper, whose real name is Jamal Rashid, goes on claiming that he's blackmailed into pleading guilty in the case by a crooked FBI agent named Kevin White, who had targeted him after house raids in 2014 and 2019 for exotic animals and alleged human trafficking. (Ace Showbiz)
Pleading guilty in 2019
Back in October 2019, Mall made headlines for pleading guilty to his involvement in an unlawful prostitution biz. An initial sentence hearing was slated for January 2020 before the coronavirus took over the globe.
Hip hop producer Jamal Rashid, commonly known as "Mally Mall," pleaded guilty today in federal court to unlawfully owning and operating a prostitution business guised as escort businesses, announced U.S. Attorney Nicholas A. Trutanich for the District of Nevada. Rashid, 44, pleaded guilty to one count of use of an interstate facility in aid of unlawful activity. U.S. District Judge Richard F. Boulware II, accepted the guilty plea and scheduled a sentencing hearing for January 21, 2020. (Justice Gov)
Mally Mall's reality TV run
Along with putting out quality music, Mall is widely known for his presence on reality TV.
A San Francisco Bay Area native, Rashid worked with artists including Tyga, Justin Bieber, Usher and Sean Kingston. His 2013 collaboration with Tyga, "Molly," reached No. 66 on the Billboard Hot 100. He was featured as Mally Mall in the VH1 reality TV series Love and Hip Hop Hollywood. (Billboard)