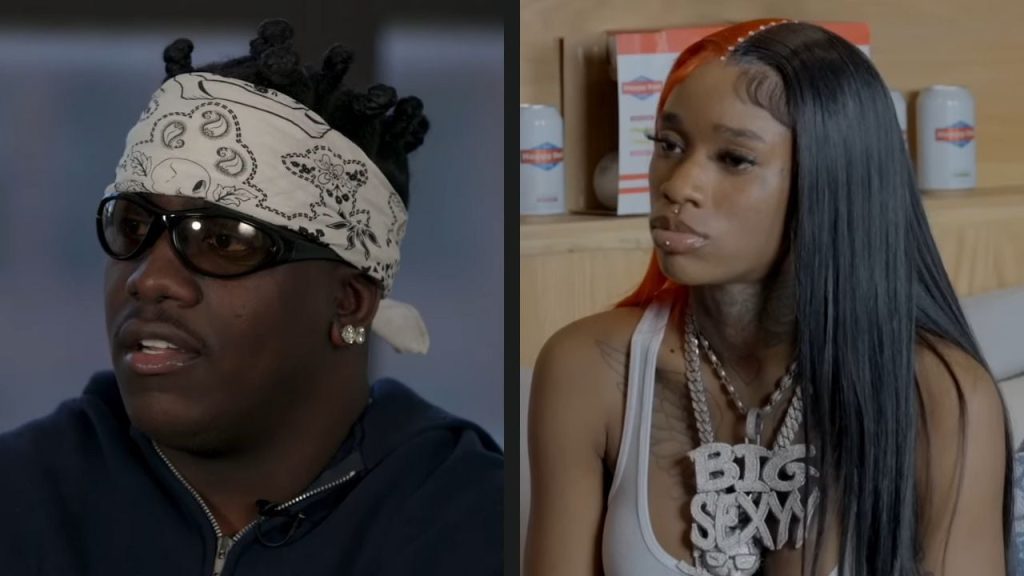 Lil Yachty is facing backlash after he and his podcast co-host, Mitch, dismissed Sexxy Redd's rape claims during a recent episode of their Safe Place Podcast. The "Poundtown" rapper bravely opened up about being raped, but the two podcast hosts seemingly dismissed her statement instead of offering support or empathy.
A "Safe Place"?
During the Safe Place Podcast interview on August 10, 2023, Yachty asked the "Poundtown" rapper to share the craziest thing that has ever happened to her. After the St. Louis rapper responded by opening up about being raped in the past, Yachty and Mitch seemingly dismissed her statement, suggesting she share something more "entertaining."
The dismissive response from Lil Yachty and Mitch has sparked outrage among listeners and social media users. Many argue that their reaction shows a lack of understanding and empathy toward survivors of sexual assault, rape, and molestation. 
Fans React
A male Twitter user defended the hosts, stating, the podcast hosts meant no harm:
"Y'all cannot be this socially unaware? Clearly, they meant something crazy as in 'funny crazy' not 'past dark trauma' They said sorry and acknowledged the fact that it's a terrible situation, and also said they felt it's something they aren't capable of speaking on. It's clear with the nervous laughter and anxious eye movement that they did not know how to provide advice or reassurance for that kind of scenario. Instead of digging themselves into a deeper hole and potentially saying something invalidating… They apologized, acknowledged the issue is bad, and set a boundary of not being able to correctly communicate on the subject."
However, a female Twitter user questioned their dismissive behavior, suggesting it may indicate a deeper issue, "When she said 'i was r**ed' and they were dismissive/awkward it made me wonder if they are r**ist themselves. Like why take a moment to be dismissive and isolate instead of uplift and support?"
Despite the controversy, Lil Yachty, Mitch, Sexxy Redd, and their representatives have remained silent. It is unclear how they plan to address the controversy or if any further action will be taken.
Sukihana's Recent Encounter Raises Questions
Similarly, in June 2023, rapper Sukihana also faced a troubling incident. While hosting a Revolt Crew League media event, she received an unwarranted kiss on the lips from rapper YK Osiris, who then walked away laughing and seeking validation from his peers.